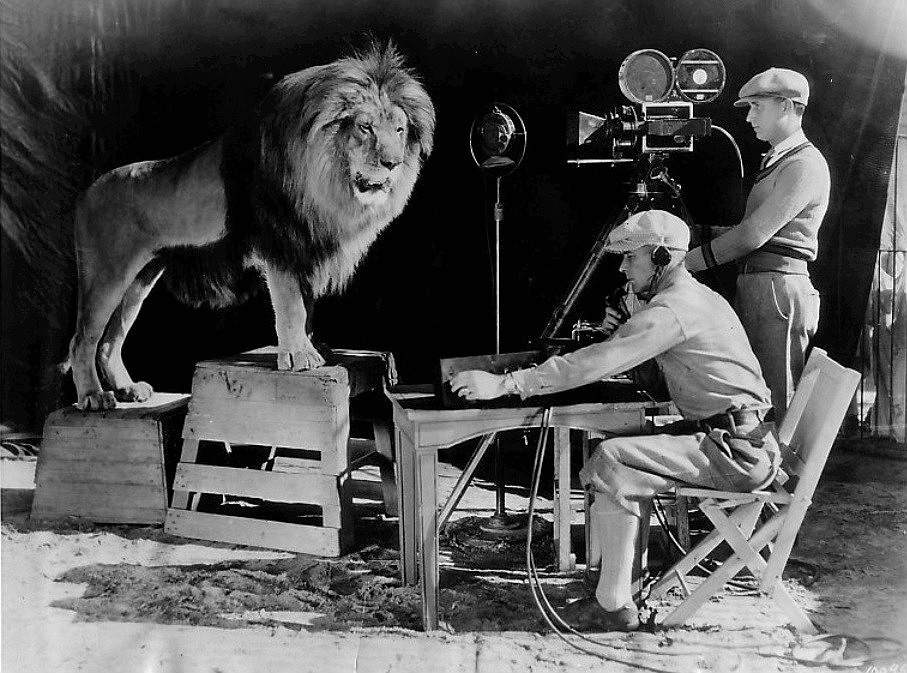 THEY were the real Lion Kings of Hollywood, and it's a century since the first of this special pride was born.
For many people, the most famous lion in the world has always been the one seen at the start of MGM movies, but there were actually five lions used over the years.
The stories behind Metro-Goldwyn-Mayer's lions, in fact, could make a movie in themselves, and there was much more to them than a simple roar.
Slats was the very first, being seen on the opening MGM logo from 1917 to 1928, but this lion was born nowhere near Tinseltown, or the African outback for that matter.
He was born in Dublin Zoo, and had already appeared in the logo for Goldwyn Pictures Corporation, after designer Howard Dietz chose him as mascot.
The reason he chose a fearsome lion was as a personal tribute to his place of learning, Columbia University, and its famed athletics team, the Lions.
Along with his trainer, Hollywood's foremost animal coach, Volney Phifer, Slats toured the United States.
They became so close, in fact, that when Slats passed away in 1936, eight years after his MGM retirement, Phifer had his body sent to his farm, buried under a pine tree and granite slab to "hold down the lion's spirit".
If Slats had made an indelible mark on the way film intros should look, Jackie went even further.
Jackie was the lion used from 1928 to 1956, and the first to have his roar heard in cinemas and homes across the planet.
Thanks to the gramophone, MGM were able to do their first production with sound, White Shadows In The South Seas, and Jackie's roar was duly recorded.
His mother, Stubby, was part of a performance troupe, while grandmother Mamie was one of the first animals ever to appear on film in the USA.
Jackie would appear in more than 100 movies, and had as many lives as a big cat ought to.
He survived two train wrecks, an earthquake, a sinking boat, a studio explosion and a plane crash that left him stranded in the Arizona wilderness for days!
Pilot Martin Jenson, who thankfully also survived, left him with a decent supply of food while going off to seek help.
After that incident, he would forever be known as Leo the Lucky.
Sadly, Jackie wasn't so fortunate in the looks stakes, and his trainer Melvin Koontz called him "the ugliest cat you have ever seen".
He did, however, have a very attractive personality — once, an alley cat and her kittens somehow got into the movie studios and then into his cage, where they sheltered under Jackie to keep warm.
The next morning, they were found soaking wet, from Jackie licking them all clean.
It was in 1931 that he retired and went off to Philadelphia Zoo.
Sadly, after four years, a heart problem got worse and killed him.
It's been claimed that his corpse ended up with a taxidermist in Los Angeles, who preserved his skin and later sold it to McPherson Museum, in Kansas.
Some aren't sure if the skin there really was Jackie's but we do know he had a bigger movie career than many human actors enjoy.
Tanner, who worked from 1934 to 1956, and George (1956-1958) had cinema careers that overlapped somewhat.
Not too much is known about them, even though Tanner reigned supreme during the so-called Golden Age Of Hollywood.
Described as MGM's angriest lion because of his constant snarling, his job was to look terrifying and roar loudly, so that was surely no bad thing.
Leo, always a classic name for a lion, took over the reins from 1957 and saw off George.
He was the youngest lion appointed to this role, and he also popped up in multiple Tarzan flicks as well as the TV adaptation and other movies.
Purchased from renowned animal dealer Henry Treffich, Leo may not have been Leo when he arrived, but as soon as a studio hand called him that, the name stuck.
Lions' film careers, of course, haven't been confined to MGM intros and a bit of Tarzan.
The funniest men who ever lived, in my opinion, did a very humorous spoof of the lion intro at the beginning of films. I'm talking of the Marx Brothers, of course.
Harpo can also be seen in 1939 classic At The Circus, roaring his silent roar at a large lion while everyone around him looks a tad nervous.
There were other notable animal antics in that film, of course — Groucho Marx once related a marvellous story about an actor wearing a gorilla outfit in the film.
Getting dreadfully hot inside it, he poked a few holes in the gorilla skin to let some cool air in.
The owner was furious and refused to allow them to keep it.
Scouring San Diego for a replacement, all they could find was a much smaller orang-utan skin, and they had to replace the first actor with a midget.
This, of course, led to countless fan mail for Groucho, asking why the gorilla seemed to get much smaller as the movie went on.
Should have stuck with lions!
A lion with blood-dripping fangs was used for the start of Fearless Vampire Killers, starring Sharon Tate, later a victim of Charles Manson's Family of killers.
The lion idea was seen again in Tom and Jerry, with Tom meowing in a not-terribly-scary way. Animal appeared as a lion in The Great Muppet Caper, as did Mimsie the Cat in The Mary Tyler Moore Show.
None, however, have matched those classic roaring Lion Kings of MGM.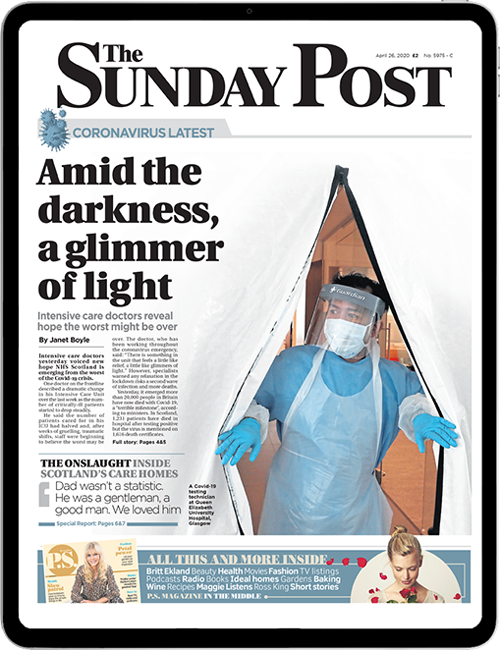 Enjoy the convenience of having The Sunday Post delivered as a digital ePaper straight to your smartphone, tablet or computer.
Subscribe for only £5.49 a month and enjoy all the benefits of the printed paper as a digital replica.
Subscribe