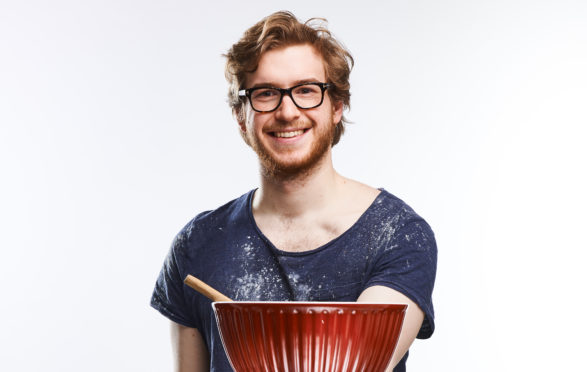 For many, the smell of a freshly-baked loaf is one of life's simple pleasures and timeless joys.
James Morton, however, a doctor and baker, knows that for some it can mean a lot more than that.
Once a finalist on The Great British Bake Off, James is working at the Queen Elizabeth University Hospital in Glasgow to qualify as a GP and says it has provided the perfect opportunity to combine baking skills with his medical training.
He said: "I recently just finished a six-month block working in psychiatry, and as part of that I started a baking class for patients.
"We had people with really severe mental health issues that needed treatment. It was amazing to see during both the class and afterwards the therapeutic benefit of those classes. There's very little in terms of scientific evidence, but there's an enormous amount of potential.
"The thing about baking, as opposed to cooking, is that it's very structured. At the end of it, you suddenly have something that has worked, something you can be proud of. There must be so many pathways in the brain saying, 'You've done a good job, you're a good person', which is very difficult to remember for people who are depressed."
After becoming a rising star on one of the country's most popular television shows, it would be natural to feel a pull towards the limelight, carving out a full-time career of appearances and presenting gigs.
But James, 28, insists becoming a celebrity was the furthest thing from his mind when he applied for the hit series – and today, he still feels more at home wearing scrubs on a hospital ward than standing under studio lights.
When he appeared on the third series of Bake Off in 2012, he was a medical student at the University of Glasgow, and quickly became a favourite with viewers for his methodical bakes, scientific approach to bread, and colourful knitted jumpers from his childhood Shetland home.
Today, despite writing five books and amassing almost 80,000 followers on social media, the junior doctor says his passion for helping patients will always come first, but he does try to strike a balance between medicine, baking, running a brewery with friends, writing, and making time for family.
"Medicine is my thing and it's what I'm best at – I'm fine at baking and fine at writing, but I think I'm better at being a doctor," explained James, who reached the final of the series alongside John Whaite and Brendan Lynch.
"Even when you're at its peak, the media is a very difficult industry and not very safe. I'm a fairly risk-averse person so sacrificing a career in medicine for potentially not very much gain, and putting myself under a lot of scrutiny, wasn't what I wanted.
"I would say I'm a jack of all trades. I don't think I'm special or any more talented than anyone else who has been on Bake Off. It's an illustration that pretty much anyone can do pretty much anything if you just try.
"A woman at a book signing recently asked me about how to get on to Bake Off, and I told her straight up that it's all about making yourself different and memorable – it's not about being the best baker. It's about a story.
"Bake Off is great in that sense, as it's not like, say, The X Factor. There's no fake news, everything is just exactly as you see it, so the producers pick people who are interesting. I was male, young, from Shetland, a medical student, I played music, and bread was my speciality – these are the reasons I got on, not because I was particularly good at cakes."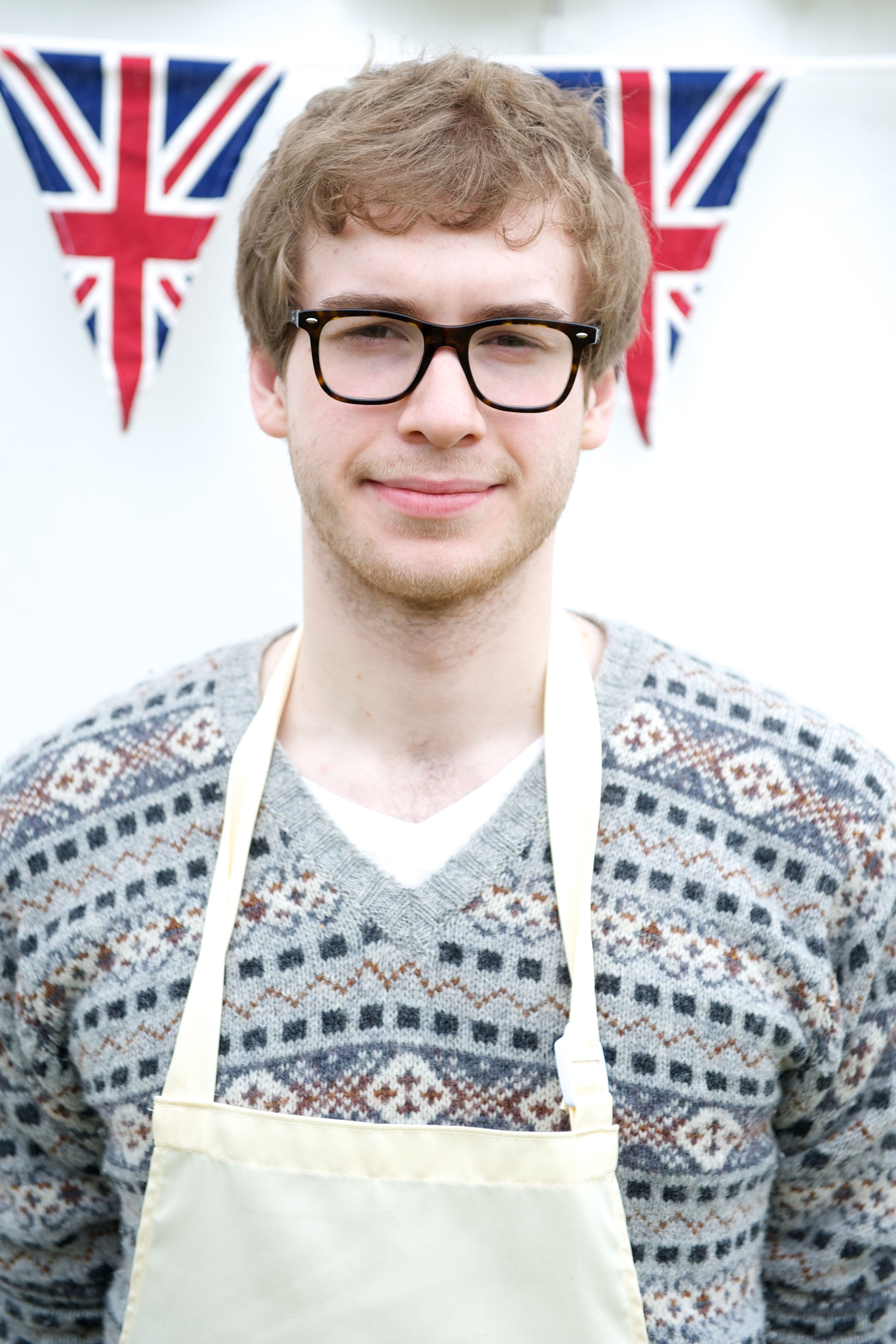 He added: "I think the third series of Bake Off was when it really blew up – it was the most watched show on television that year. It was a bit of a panic – and still is at times – but really very nice to be part of. At the time, I remember saying maybe someone would recognise me on the street but it would all fizzle out within a few months. Even with the size of the show, I hadn't even considered that I would get a book deal.
"Now we're almost eight years down the line. I really didn't expect it to be going on this long."
Having previously published cookbooks Brilliant Bread in 2013 and How Baking Works two years later, James' new hardback follows the same analytical approach to making loafs, buns, rolls and baguettes, as well as a few sweet treats.
Published last month, Super Sourdough is described as a "foolproof guide to making world-class bread at home" and is filled with uncomplicated, clear and accessible recipes to make the best bread, even if you're a novice.
And that, in a nutshell, is the reason James is so dedicated to dough – it's really quite easy to make once you know how.
He said: "If you've got a really busy life and you just want really awesome bread, the whole process might take 18 hours, but actually only about 15 minutes of your time.
"You really can do it around a busy life – even I tend to make about six loaves a week. I just make the dough and leave it in the fridge to bake as needed.
"Plus, if you slice sourdough and put it straight in the freezer it's just as good as fresh. It's always very disappointing if I'm really busy and I fall behind and there's no bread in the house."
He added: "I hope when people pick out my books they pick out what's right for them. You can either just get to know the basics of what you need to make a decent loaf or you can delve deep down into the process."
---
James' tips for super sourdough
Creating a sourdough start – the thing used to rise your bread – is easy once you know how. The start should double or triple in size when fed (with water and flour). Keep in the fridge between uses, and warm up to room temperature when baking.
For massive bubbles and a soft, light texture, a wet dough is key. Soon after mixing the ingredients, it is quite sticky, but will become more supple over time.
Develop good dough strength through a combination of mixing, stretching, folding and shaping – you want to avoid that "flop" sound you get when bread made from a wet, under-kneaded dough that's poorly shaped hits the wood surface.
Sourdough shaping and strengthening requires a very light touch. Under no circumstances should you ever "knock back" the dough, expelling all that precious gas.
The key to an amazing oven spring – the rise of the bread in the oven – is steam. Bake your bread under cover either inside a lidded cast-iron pit or beneath a cloche or bread bell.
Spend money on posh flour rather than expensive equipment. You can bake amazing bread with a bowl, your hands and an oven.
---
Super Sourdough is in bookshops now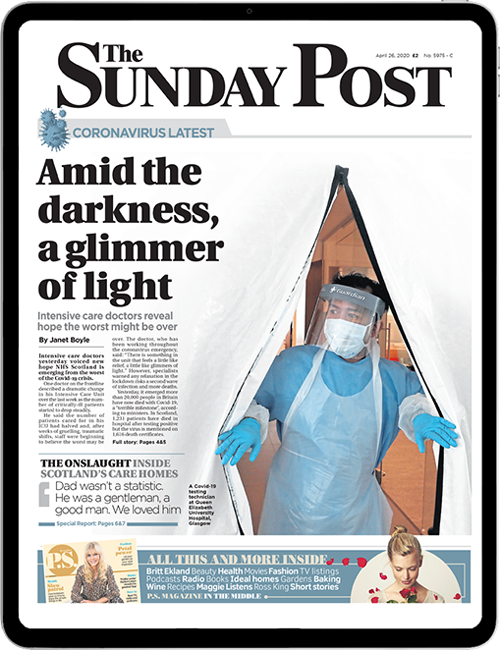 Enjoy the convenience of having The Sunday Post delivered as a digital ePaper straight to your smartphone, tablet or computer.
Subscribe for only £5.49 a month and enjoy all the benefits of the printed paper as a digital replica.
Subscribe