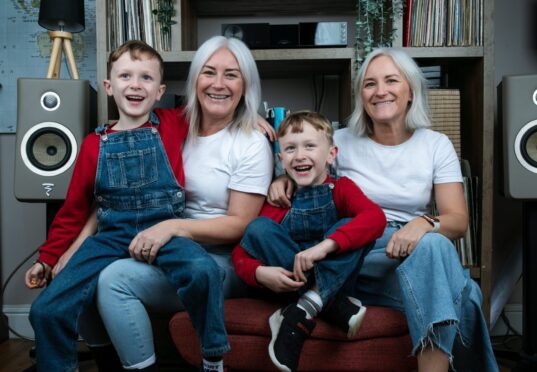 They are together from conception, living their lives in tandem and twins spark a continuing fascination the world over, especially identical siblings whose habits and mannerisms, not just their physical appearance, can mirror each other's.
They have inspired ­doctors and scientists to push the frontiers of knowledge about health, behaviour and personality, as they attempt to settle the nature-or-nurture debate.
And, with the increasing ­success of assisted conception treatment, one in 65 births are now twins, where two implanted fertilised eggs grow together to become healthy babies.
Identical twins are much rarer, with only one in 250 births resulting in infants who share almost everything, including large amounts of their DNA.
However, world-leading twins' researcher professor Tim Spector of Kings College London, says that epigenetics (the study of lifestyle and environment) can cause changes that affect the way our genes work, impacting health and even height and weight. Studying the world of twins has led scientists to discover how much our lifestyles and environment can affect our lives.
Spector established the largest study of twins in the world with his TwinsUK research work, which he founded in 1992. It now holds data on 14,000 identical and non-identical twins.
Shauna Leven, CEO, Twins Trust, urges parents to treat twins as individuals and spend quality time with each to help them make their own choices.
"A small thing like singing happy birthday to each child can go a long way towards promoting individuality," she said. "Parents can help twins to develop this by celebrating each child's achievements, spending quality time with each sibling, encouraging them to make independent choices."
Here, we speak to two sets of twins about their experiences growing up with this closest of bonds.
My sister and I are very close and so are my sons. It's great having a brother or sister go through life with
Ali McLaren, 44, and her twin Marie live just over two miles apart in Glasgow and phone each other three to four times daily.
Twins run in the family and now Ali has six-year-old twin sons, Andy and Jamie. The sisters, who were adopted shortly after birth, worked together until recently in the family's Western Isles cruise business, Majestic Line. Ali, a supplier relations consultant for a travel company, also has a daughter Lori, 10, and says being a twin prepared her for having her twins boys.
"My sister and I are very close, and I understand how my sons feel," she said.
"They are not identical but close.
"It's great to have brother or sister going through life with you.
"When one of us excelled at the school the other took a sidestep – to show our capabilities independently.
"Although twins grow up and have their own families, the bond remains constant.
"Andy is taller than Jamie and with a slightly darker complexion and, as a twin's mum, I think it's easier than having babies a year or two apart. They amuse each other when you are busy making the dinner or looking after your other children. They are not double the trouble but twice the joy."
The sisters say they have an uncanny bond.
Their mum, Cushla, says that when Ali was admitted to hospital in Glasgow with serious stomach pains, Marie called her unprompted to ask what was wrong with her sister.
"She phoned, worried that Ali was ill," she said.
Marie said: "I woke at 5am with stomach pains and feared Ali was ill. Mum explained and fortunately Ali recovered after a few days.
"It's an uncanny bond which many twins share."
Marie, who works in the family business, says they are so alike. She has two children, Daisy, eight, and five-year-old Henry.
"Ali and I are identical in appearance although our mum Cushla, was told that we were not.
"She is left-handed whereas I use my right. Ali is brilliant at art though, and I wish I could draw or paint. We were so alike as children that our mum used to dress me in blue and Ali in red so that my dad could tell us apart.
"When one is feeling down, the other picks them up, which is wonderful."
Being apart is a challenge, but we do have each other to share the stress with
Identical twins James and Tom Harley's lives have mirrored each other so much that their milk teeth fell out within hours of each other's, both graduated as doctors from the same university on the same day and now they both want to become GPs in rural areas.
When the brothers from Skye went to study medicine at Glasgow University, they decided to live a street apart to develop their individual personalities.
"We thought that at 18, we should do the adult thing and stay in different flats," said Tom, 24.
The brothers are now in their second year of their post graduate medical training, with James working in a medical ward at Raigmore Hospital, Inverness and Tom in Glasgow on the GP part of his training.
As Tom explained: "We didn't both have a childhood desire to become doctors. I wanted to become a genetic biomedical scientist and got work experience at a London hospital where I ended up in a genetics clinic.
"It was there that I realised I loved seeing patients and applied to study medicine instead.
"We are very similar in many ways but have our own personalities. James always wanted to be an individual, much more so than me, and our parents made a big effort not to call us "the twins" or dress us identically.
"James is a much better cook than I will ever be, and he worked harder at school whereas I never felt I needed to.
"This changed at university where I had to put in a lot more effort than James.
"Sorting out the impact of nature and nurture has always fascinated us.
"James is convinced that we are mirror image twins as our natural hair partings fall on opposite sides, like mirror images."
This is a type of identical twins which are matched as if they're looking into a mirror – with characteristics like birthmarks, dominant hands, or other features on opposite sides.
"We are both right-handed and mirror image twins are often left and right-handed, in mirror image. It could be that I developed as right-handed in childhood, though."
Both brothers are married and love long-distance running, like their mum, Anne.
James is dad to a daughter, Lilly, who is six-months-old.
Tom wants to be a voluntary missionary doctor in Peru, where his wife was born.
Taking a break from his GP surgery, James said: "When we began working in separate cities on our first jobs as junior doctors, I missed Tom much more than I anticipated and that has been a big challenge.
"But we still call each other almost daily and if it has been a tough shift at work, as everyone has in their job, Tom is the first person I phone. We are very lucky to have each other to share the stress with. He understands the pressure of medicine but despite the workload, we both agree that being a doctor is the best job ever."
Talking of differences in aptitudes, James says that Tom is much better at languages.
"He has a much greater talent for this," he says.
Others who do not know the brothers have been confused, says their dad, Billy.
"A senior doctor working with Tom came on holiday to our family hotel on Skye and was miffed when James walked past him," he said.
"He asked him why he had ignored him, and James explained that he must be mistaking him for his identical twin, who worked in Glasgow. It gave everyone a good laugh."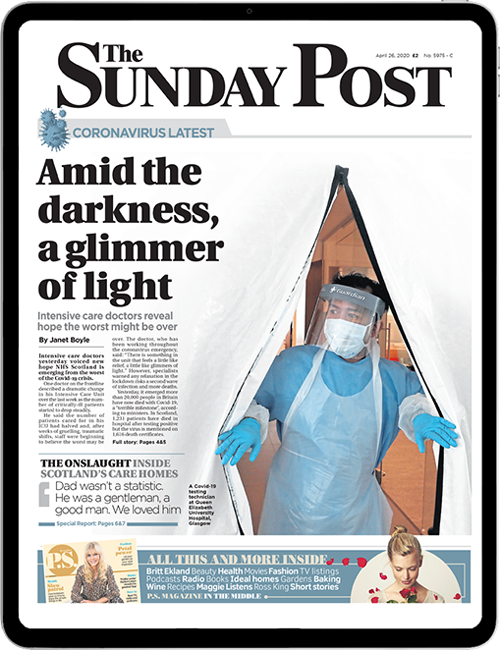 Enjoy the convenience of having The Sunday Post delivered as a digital ePaper straight to your smartphone, tablet or computer.
Subscribe for only £5.49 a month and enjoy all the benefits of the printed paper as a digital replica.
Subscribe