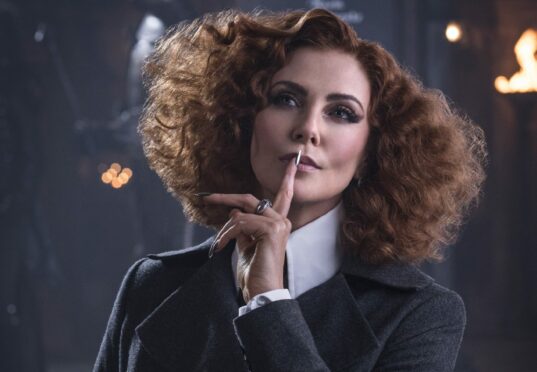 Everyone's a critic, goes the old saying. And I certainly found that out after I did my first acting jobs!
"King ran the gamut of emotions, from A to B," was one review. And that was from a family member…
Children are the harshest critics, of course. And, for Charlize Theron, having two children to impress means she's got to pull out all the stops.
Theron is the star of The School For Good And Evil, Netflix's thrilling new fantasy movie based on the much-loved book by Soman Chainani. She plays the brilliantly scary Lady Leonora Lesso, the Dean of the School for Evil, complete with a range of power suits and intimidating haircuts. She reminded me of my old headmistress.
Of course the measure of a children's film is what kids think about it, and Theron showed The School For Good And Evil to her two daughters, Jackson and August.
"I watched it with my two little ones and they loved it," she said. "I've done animation before…they're never impressed. I feel I don't have to take the fall for that because it's animation.
"But this was the first time they saw something they knew a lot about when I went in. They'd read the books so they had a clearer idea of what mom was doing when she was away working. They were just mesmerised.
"They absolutely loved this movie, I scored some serious points. I'm good for a while with them…"
I wondered if Theron's children knew the extent of their mum's fame. "I don't think they really truly do," she said. "They know that sometimes someone will come up and ask mom to take a photo. And then mom says no! And they see billboards, but they've never really…they have to be at least 57 to have seen any of my work!"
The School For Good And Evil also stars the wonderful Kerry Washington, who you might also know from The Last King Of Scotland and Little Fires Everywhere.
Both actresses have children around the same age, and their families hung out together which, Washington said, Theron used as an opportunity.
"Charlize convinced my kids that she was the cooler character in the film," said Kerry with mock outrage. "Which she is, but she forced them to admit it!" Mad Max: Fury Road star Theron buckled up with laughter at this revelation.
"I had to do that. Jackson, my oldest, if she could be a character, she'd want to be Kerry's character! I had to equalise it a little bit..!"
The story of The School For Good And Evil has a bit of a Harry Potter vibe but its lessons are probably more complex than simple goodies versus baddies.
"It's definitely a story that wants to showcase that it's complicated to be a human being and that it's in our nature to want to compartmentalise and label, and there's safety in that," said Theron.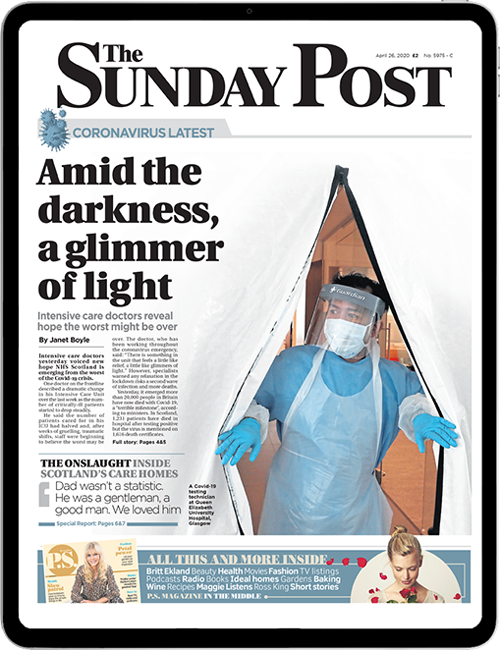 Enjoy the convenience of having The Sunday Post delivered as a digital ePaper straight to your smartphone, tablet or computer.
Subscribe for only £5.49 a month and enjoy all the benefits of the printed paper as a digital replica.
Subscribe