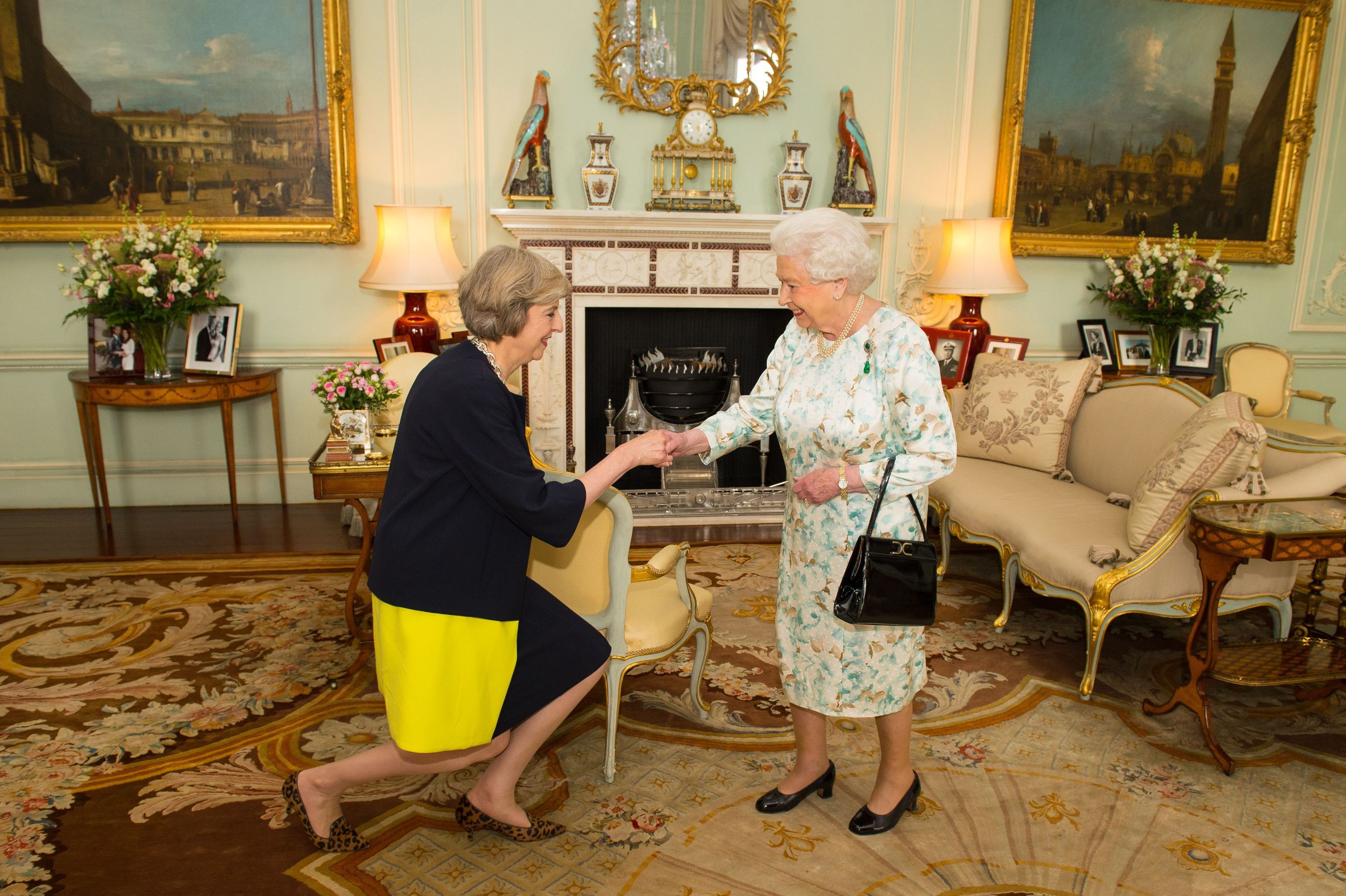 THE Queen recently welcomed her 13th Prime Minister, and by all accounts, she and Theresa May got off to a good start.
As Her Majesty has admitted, Winston Churchill was easily her favourite, but she did find great joy in her many meetings with two Labour leaders, too.
To mark the latest of the Queen's PMs, here we take a look at her 13 Prime Ministers, with the years they took office, and a bit about how their ruler got on with them.
Or otherwise!
WINSTON CHURCHILL (1951)
WINNIE thought Elizabeth was a very clever, focused young girl from the first moment he saw her, and they always got on very well.
He shared her love and knowledge of polo, military history and all sorts of other things, of course, and they seem to have had a similar sense of humour, too.
"I could not hear what they talked about," admitted a member of the household staff, "but it was more often than not punctuated with peals of laughter — and Winston generally came out wiping his eyes!"
Asked many years later for her favourite PM, the Queen said: "Winston, of course, because it was always such fun."
SIR ANTHONY EDEN (1955)
EDEN was terribly nervous during their first meetings, painfully aware that Winnie had treated the Queen like his granddaughter and that he could never match up to that relationship.
Her Majesty must have sensed that unease, because she was very warm and kind with him, and a relieved Eden thoroughly enjoyed their meetings.
Despite the Suez Crisis and other major issues, he often found solace and sound advice at their meetings and spoke very warmly of the Queen the rest of his life.
HAROLD MACMILLAN (1957)
THIS man called his Queen "A great support, because she is the one person you can talk to."
That fact, knowing she was the soul of discretion, meant he could tell her all the big gossip, and many an insider will tell you that she loved to hear it.
Macmillan was like Churchill in that he absolutely worshipped the monarchy and thought it was the greatest thing since sliced bread.
And you have to think that attitude made him rather popular at court with Her Majesty, too.
SIR ALEC DOUGLAS-HOME (1963)
SIR ALEC was the first person to already be a friend of the Queen when he became Prime Minister, which must have been a huge advantage.
The Queen, in fact, had once intrigued everyone when she said: "I once knew someone who spent a year in a plaster cast recovering from an operation on his back.
"Later, he realised this time of forced retreat from the world had helped him to understand the world more clearly."
Many reckon she had been referring to Sir Alec, who had also been a childhood friend of the Queen Mother.
HAROLD WILSON (1964)
AS she would see the pipe-smoking Labour leader in the No 10 role twice, it's just as well that Her Majesty really clicked with Wilson.
In fact, they say that when she sat down with him, their meetings often went on for more than two hours.
She came away from them delighted and having learned rather a lot from her beloved Mr Wilson.
While Wilson loved all the pomp and circumstance of visiting her, she in turn, saw him as a down-to-earth British chap who could tell her all about real life and what her subjects really got up to, and she hung on his every word.
EDWARD HEATH (1970)
AH, the man who fell asleep during dinner with the Queen!
John Major would reveal years later that, at a dinner with Her Majesty and all her former PMs, Heath began to snooze.
"I was sitting on one side of the Queen and Ted was sitting on the other, and he fell asleep," Major revealed.
"I leaned across and said to the Queen: 'Ted has fallen asleep.'
"'I know he has,' she said, 'but don't worry. He'll wake up a little later and we'll say nothing about it,' and that's exactly what happened."
We hope their one-to-one meetings were more animated!
HAROLD WILSON (1974)
FOR Her Majesty's Pleasure . . . another spell with Mr Wilson, her unlikely, but trusted, confidante.
It helped that Harold was close to her age and had a deep respect for female intelligence, not something every man could claim in his time.
As we mentioned above, this dynamic duo really had a spark between them, if not quite the spark she had with the next PM . . .
JAMES CALLAGHAN (1976)
MANY have spoken of how this man hit it off with the Queen from day one, and that they even behaved slightly flirtatiously.
No, seriously!
"Conversation flowed freely," Callaghan would write wryly, "and could roam anywhere over a wide range of social as well as political and international topics."
Six-foot-one Sunny Jim towered over our ruler, who once placed a flower in his buttonhole as they strolled in the grounds of Buckingham Palace.
Not a lot of men, and no other PM, could make that claim to fame.
MARGARET THATCHER (1979)
LIKE the Blairs, Maggie hated annual visits to often-inclement Balmoral, and it's said she would usually have her bags packed to go home before the final day there.
And, despite being from the opposite side of the political tracks, she shared another royal fact with Tony and Cherie Blair — she also felt very uncomfortable among the posh royal folk and their ways.
The lady, it seems, was not for wearing wellies, trudging over muddy Scottish hills and having rain-sodden picnics with the Tupperware and tartan rugs.
These are a few of the many reasons that our first female PM didn't quite click with our sovereign.
JOHN MAJOR (1990)
THE first of Her Majesty's PMs who was younger than her, John would often take wife Norma to Balmoral, where they'd tuck into informal barbecues with the Queen and Prince Philip.
Now, that is what we call friendly. It was most unusual, and she seems to have really taken a long-lasting shine to Mr and Mrs Major.
The fact he supported her during a Gulf War and Charles and Di's marriage woes probably helped cement their friendship.
TONY BLAIR (1997)
THE first PM born during the Queen's reign, the Labour leader was not very popular with Her Majesty.
For one thing, it seems he believed he'd saved the monarchy, during the controversy over the reaction to Diana's death, not a belief that endeared him to the royals.
And for another, the Blairs made it plain that they didn't understand why the Queen preferred to visit rainy, windswept Scotland, when she could have basked in the London sunshine.
Oh, and Cherie Blair preferred not to curtsey . . . oh, dear, not a brilliant friendship!
GORDON BROWN (2007)
THE Scot was the only ex-PM, aside from Blair, not invited to Prince William's wedding, which really tells you all you need to know.
We do know that the Queen occasionally did an impersonation of the dour Brown, complete with bad Scottish accent, though we're not sure if she did it in his presence or behind his back.
When he resigned, however, she seemed to warm to him, and invited Brown and his wife and sons to come and see her, the first time that had ever happened.
She has, after all, always had a wee thing about Scots and Scotland.
DAVID CAMERON (2010)
SHE had first set eyes on this PM when he was just eight years old and acting alongside Prince Edward in a school production.
As they are also fifth cousins, twice removed, we have to assume they got on rather well.
The Queen is known to be conservative with a small "c", and didn't like Margaret Thatcher's revolutionary fervour so much, but Cameron was a calmer sort, too.
Her late mother, of course, liked Labour, so we can conclude that our Queen is very independently-minded when it comes to politics.
Cameron did blot his copybook by repeating something she had said, though, about Scottish independence. Not a good idea!
THERESA MAY (2016)
UNLIKE Cherie Blair, our latest Prime Minister knows how to curtsey, and the Queen looked delighted at their first official meeting.
They both have husbands called Philip, and they both have traditional British values, and they seemed to take an instant shine to one another.
All looks well, despite Theresa being No 13!
---
READ MORE
The Queen at 90: Her majesty through the years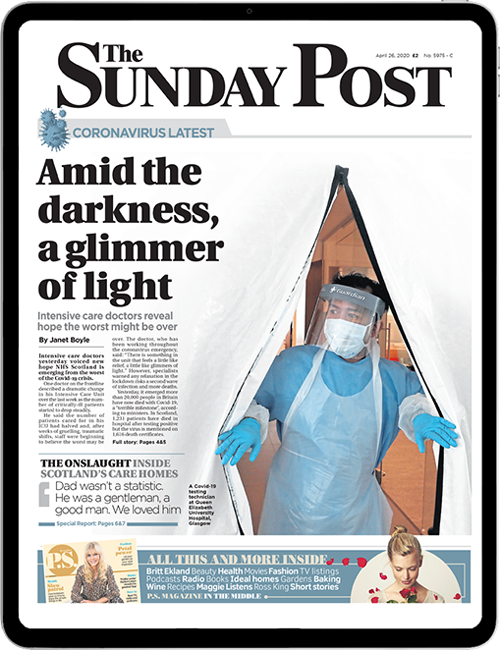 Enjoy the convenience of having The Sunday Post delivered as a digital ePaper straight to your smartphone, tablet or computer.
Subscribe for only £5.49 a month and enjoy all the benefits of the printed paper as a digital replica.
Subscribe