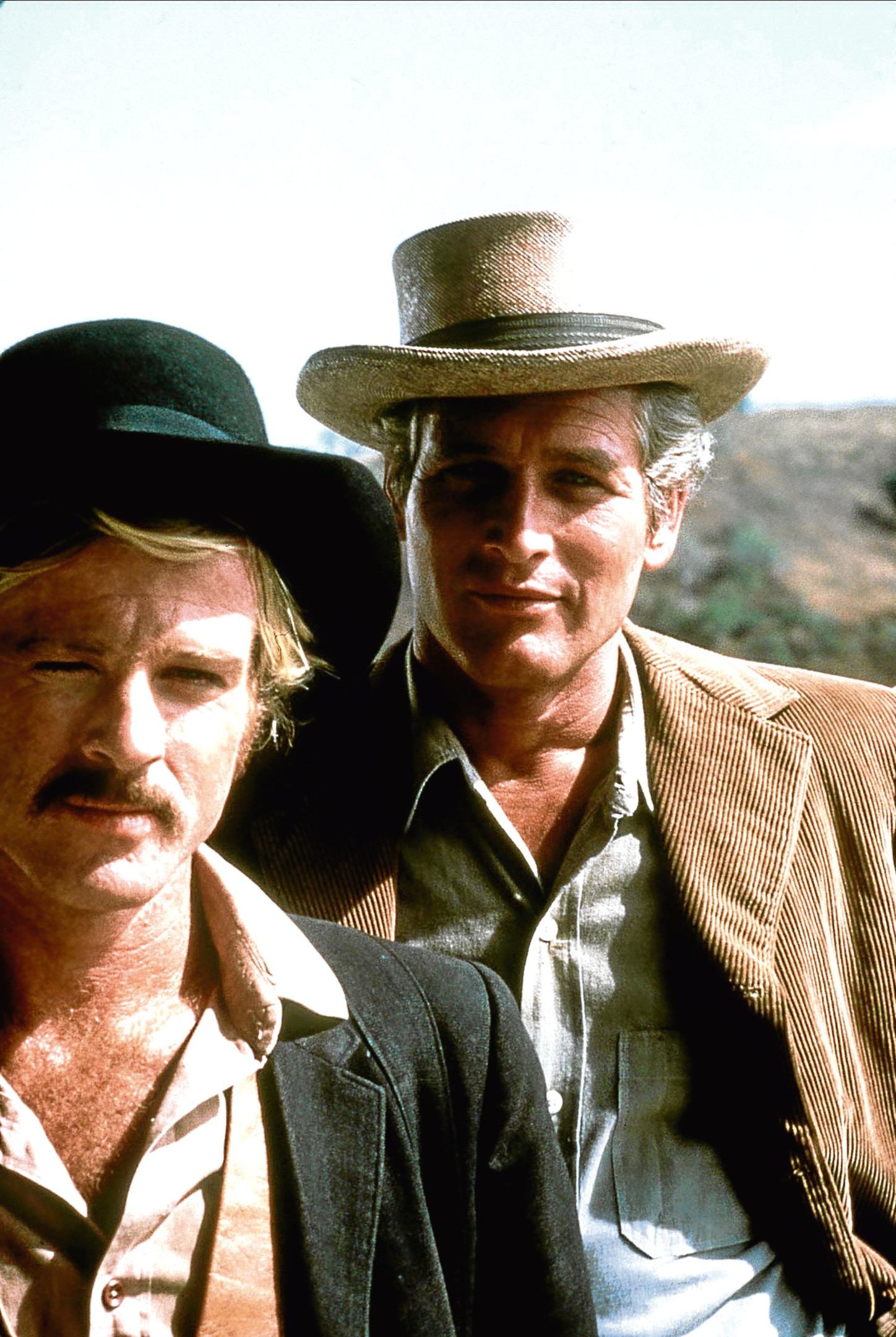 ROBERT REDFORD has just turned 80, and what better way to celebrate than a look back at ten of his best films?
THE STING (1973)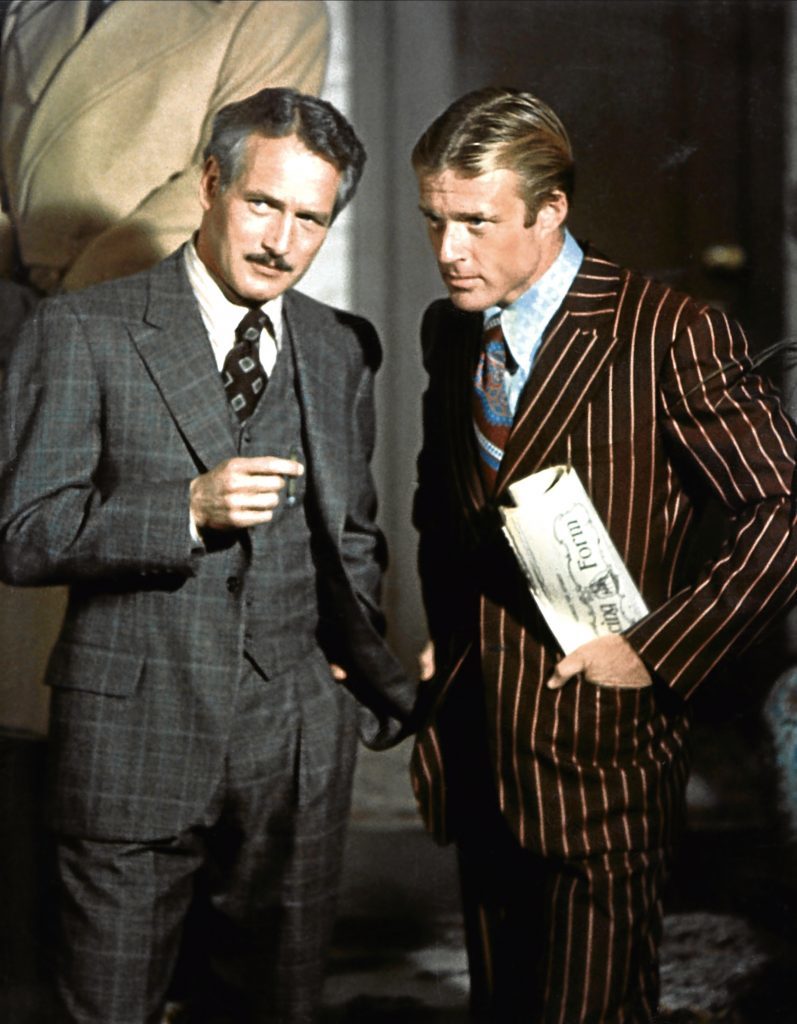 ROBERT REDFORD and Paul Newman resumed their Butch and Sundance pairing with this massively-successful caper.
George Roy Hill, who directed their earlier partnership, took the helm again and kept faith in the loveable-rogue scenario.
But this time, he switched the action from the Wild West to prohibition-era Chicago, and the stars aren't train-robbing outlaws, but professional con men.
Becoming a box-office smash with a grand haul of 10 Oscar nominations, from which seven were won including Best Picture and Best Director, shows that was a cunning play.
This was on every Christmas when I was a kid and I must admit that, just as with Where Eagles Dare's double bluff, it took me a couple of viewings to understand the complex con at the core of the picture.
Basically, Newman as Henry Gondorf and Redford as Johnny Hooker set up a fake betting parlour in order to cheat Robert Shaw's mob boss out of half a million bucks.
And the cleverest wrinkle was letting the gangster think both had been shot and killed at the moment they took his money (the "sting" of the title) so he wouldn't go after the still-very- much-alive duo.
By the way, Shaw's limp in the film was real.
He'd slipped on a wet handball court at the Beverly Hills Hotel a week before filming began, tearing ligaments in his knee.
The film's use of ragtime music for its soundtrack was about 20 years too late but that didn't stop Scott Joplin's The Entertainer, the movie's theme, hitting the top 10 when Marvin Hamlisch released his adaptation.
BUTCH CASSIDY AND THE SUNDANCE KID (1969)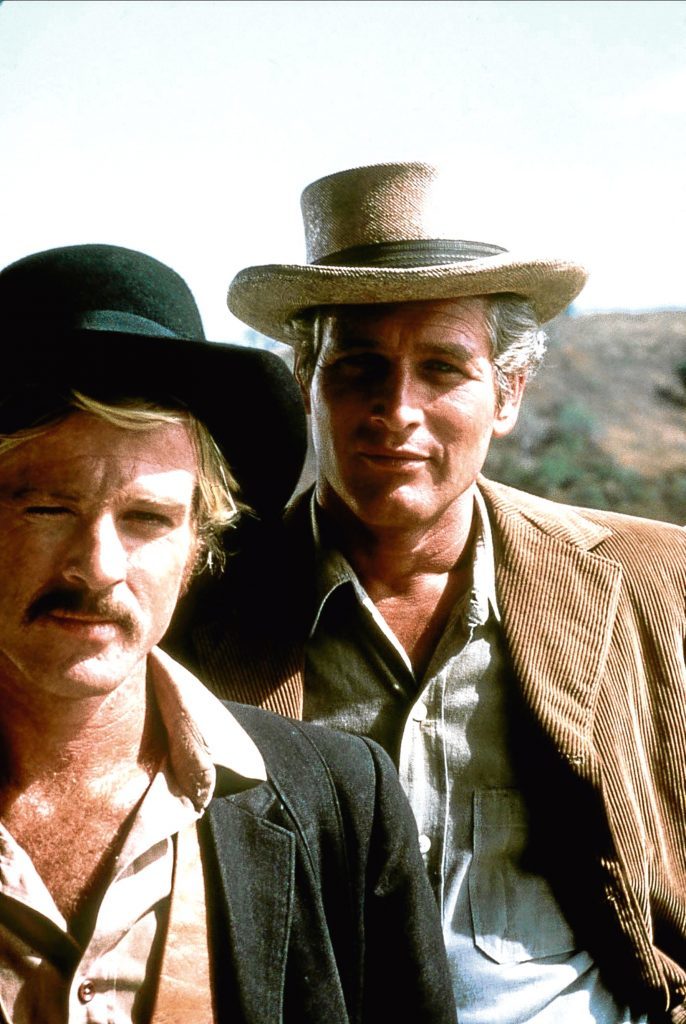 WHY have one of the most beautiful men who ever lived in your film when you can have two?
The producers may just as well have been thinking that when they cast Redford alongside Paul Newman as the legendary Wild West train robbers.
Redford did most of his own stunts, infuriating Newman by insisting on jumping on top of a moving train and running along the top.
ALL THE PRESIDENT'S MEN (1976)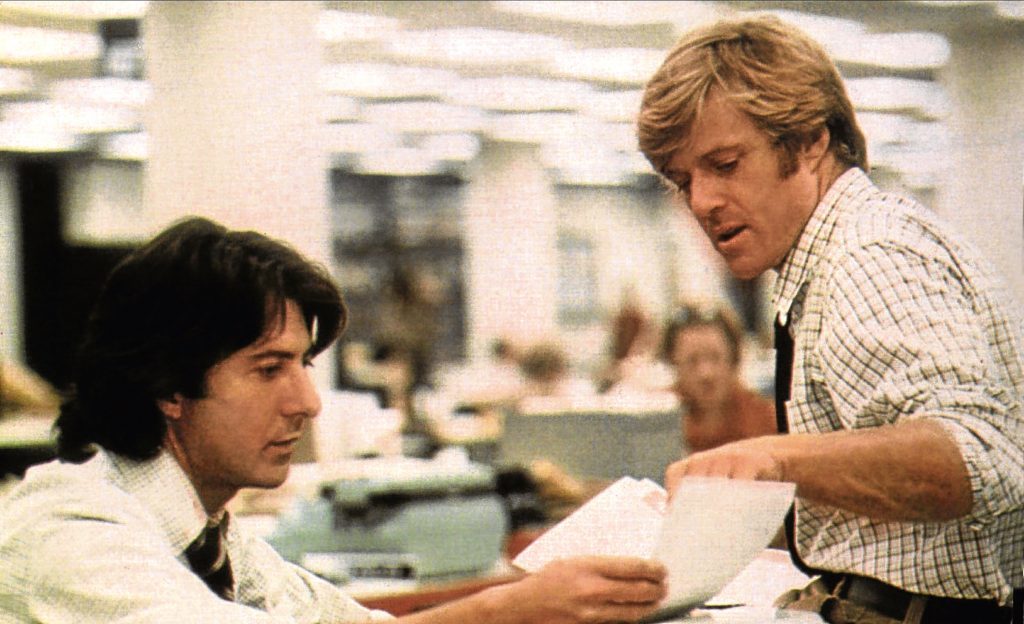 MY favourite, Redford plays Bob Woodward, one of the two journalists whose investigation into the Watergate scandal helped bring down a President.
Coming just two years after "Tricky Dicky" Nixon resigned, it had a huge impact and is still recognised as a classic.
Redford and co-star Dustin Hoffman were compelling as the dogged reporters who simply won't let go of the story and don't rest until it makes the papers.
THE WAY WE WERE (1973)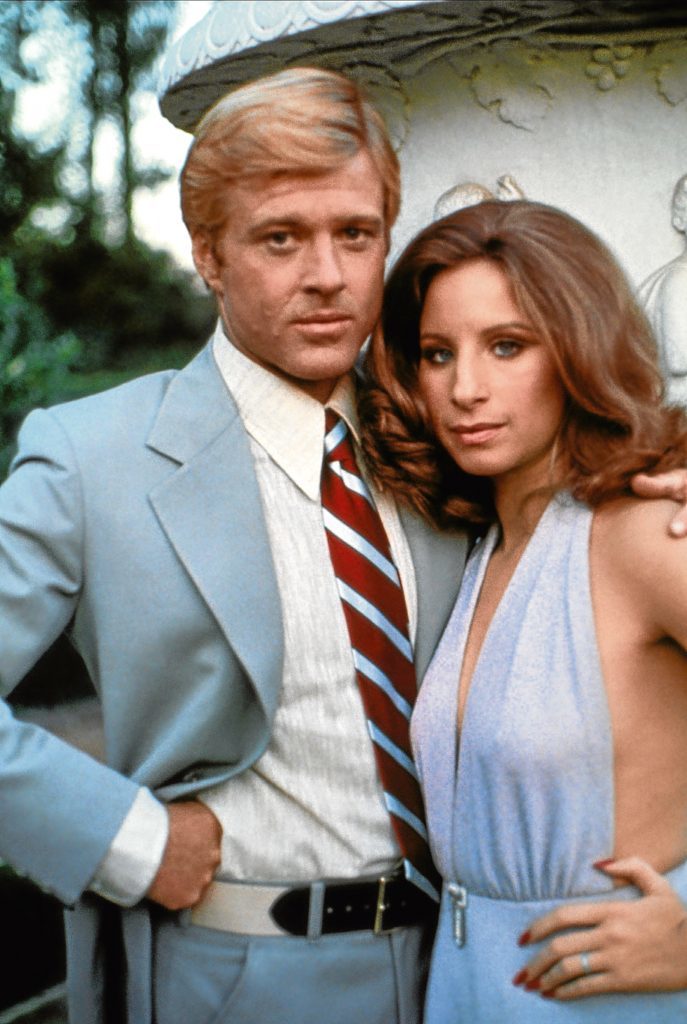 ADMIT it, you've got Barbra Streisand's song playing in your head right now, haven't you?
Well, it won the Oscar, carrying on the tradition of Redford films winning them for other people while the man himself has just one award for directing 1980's Ordinary People.
He also got a single acting nomination.
The Way We Were is a bittersweet love story about opposites attracting, brilliantly played by the two leads.
THREE DAYS OF THE CONDOR (1975)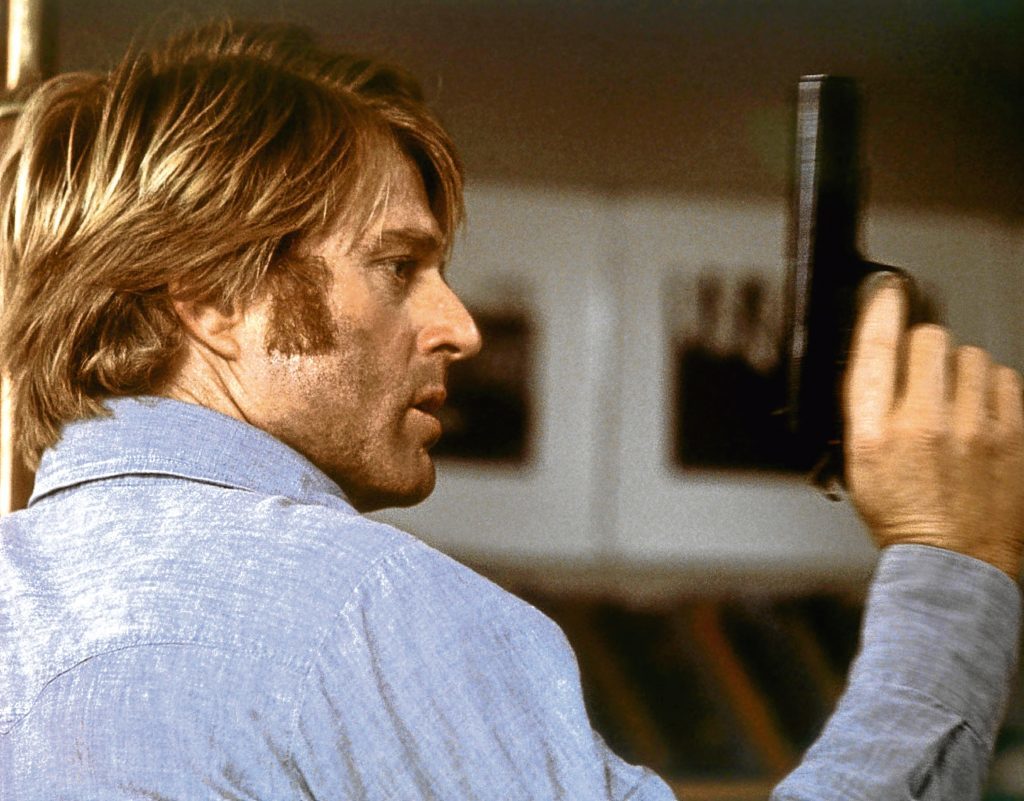 QUARTER of a century before he played an agent in Spy Game, Redford was the bookish CIA researcher who comes back from his lunch to find all his colleagues dead.
The 70s — with Watergate and all — was a time of paranoia that gave rise to several excellent political thrillers and here our boy has to stay alive until he figures out whom he can trust.
Redford still denies he was making a political point!
THE NATURAL (1984)
AMERICA loves a baseball movie, and this is often described as the greatest ever made.
Redford plays Roy Hobbs, a naturally-gifted baseball player whose promising career is seemingly ended by a brush with a deranged serial killer.
The actor was a promising player in his youth and went to college on a baseball scholarship, but it was his drinking and not a silver bullet that did it for his career.
THE CANDIDATE (1972)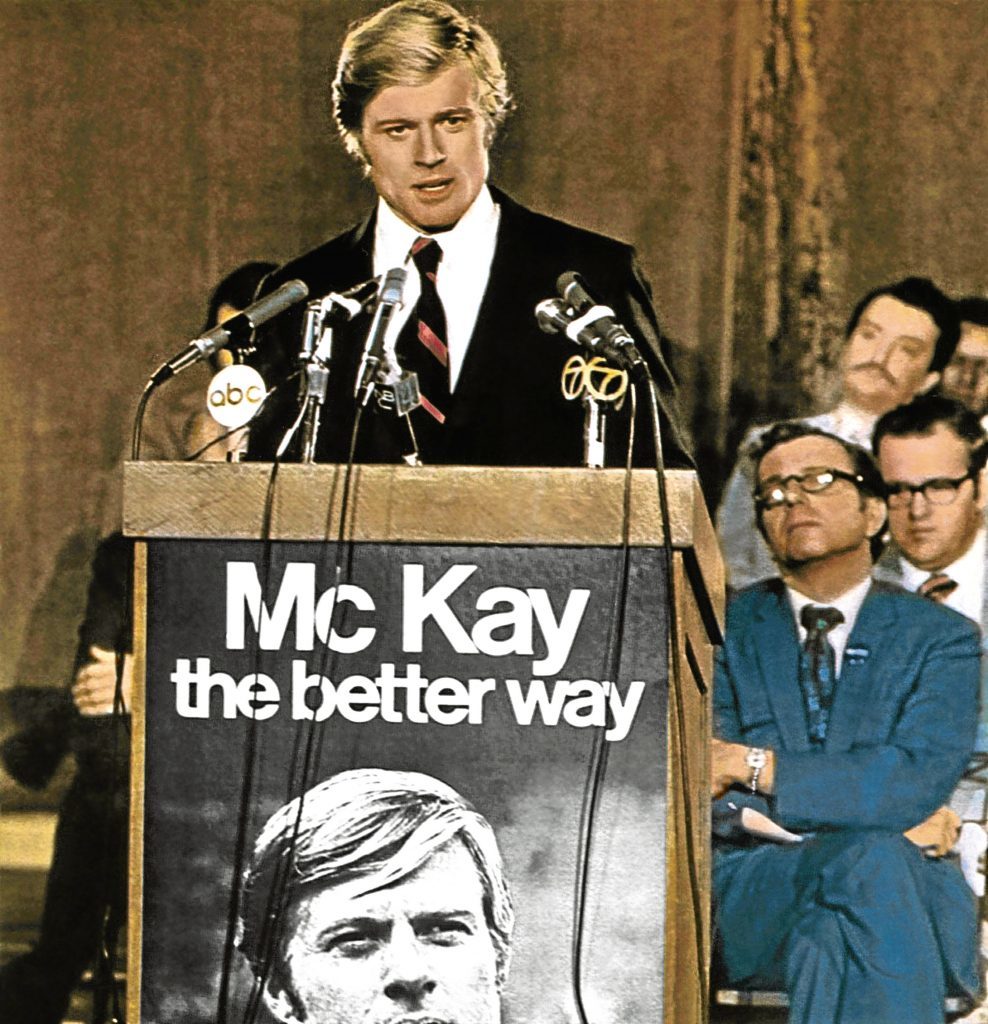 REDFORD, a dyed-in-the-wool Liberal movie star, was perfect to play the idealistic, charismatic Democratic candidate for the Californian senate race.
He's utterly convincing as a man told he has no chance of winning so might as well just say what he wants — only to find that gets him elected.
Sounds a bit like Donald Trump, so I hope we don't soon hear a repeat of the panicked final line: "What do we do now?".
BRUBAKER (1980)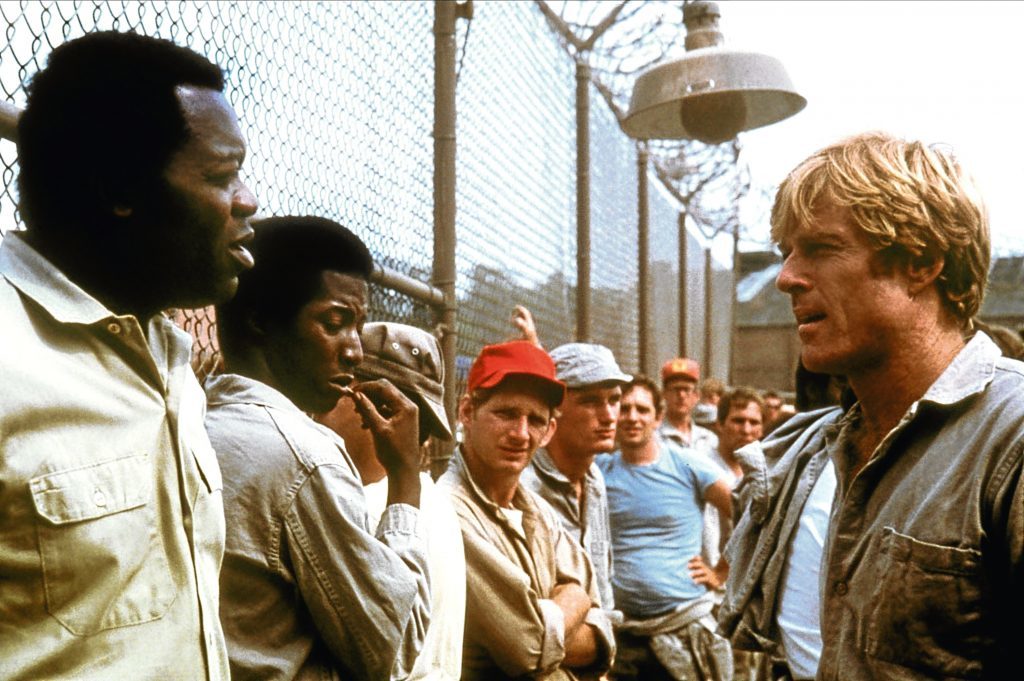 ALWAYS politically active, Robert Redford is partial to an "issue" movie and this is one of the best, masquerading as a prison drama.
A mysterious new inmate arrives at an Arkansas prison and witnesses rampant abuse and corruption, before revealing himself to be the new warden.
He then discovers several unmarked graves of prisoners who had died which, when you realise it was based on a true story, makes the film all the more powerful.
DOWNHILL RACER (1969)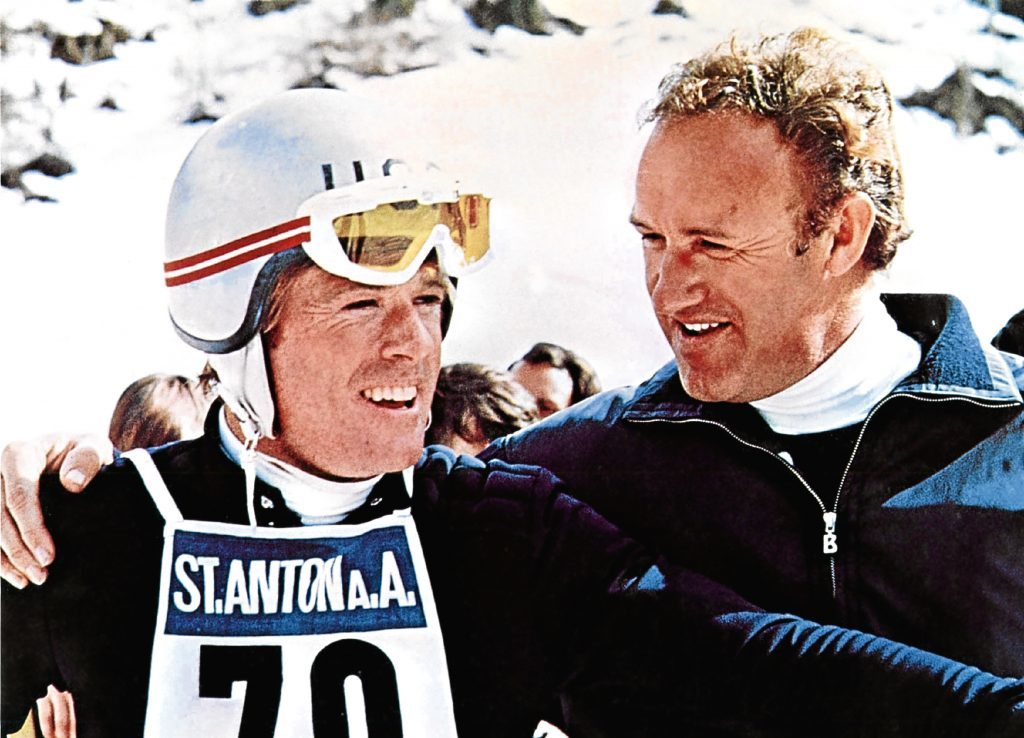 SUN-bleached Redford always seems a nice guy, but he certainly wasn't in this film about a driven skier who alienates his coach and team-mates in his quest for success.
To prepare for the role, he accompanied the US ski team to Europe in 1968, slumming it with them by sleeping in corridors.
It obviously didn't put him off skiing, as he went on to buy what would become the Sundance ski resort.
BAREFOOT IN THE PARK (1967)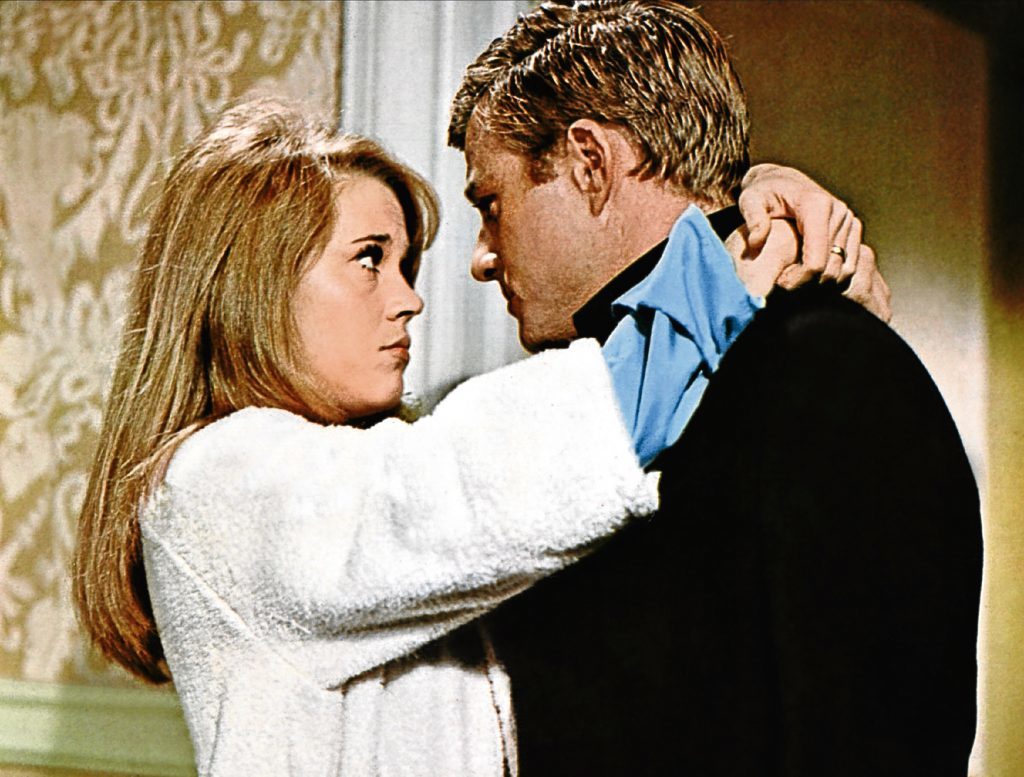 REDFORD'S biggest Broadway success came in this Neil Simon play, so it's no surprise the big-screen adaptation gave him his breakout movie role.
He plays somewhat against type as an uptight attorney sharing a tiny New York apartment with new wife Jane Fonda, a far more free-spirited type.
Their on-screen chemistry led to an ongoing on and off-screen friendship, which is lucky considering Fonda was only cast when Natalie Wood turned down the role.
---
READ MORE
Quiet man of Hollywood Robert Redford turns 80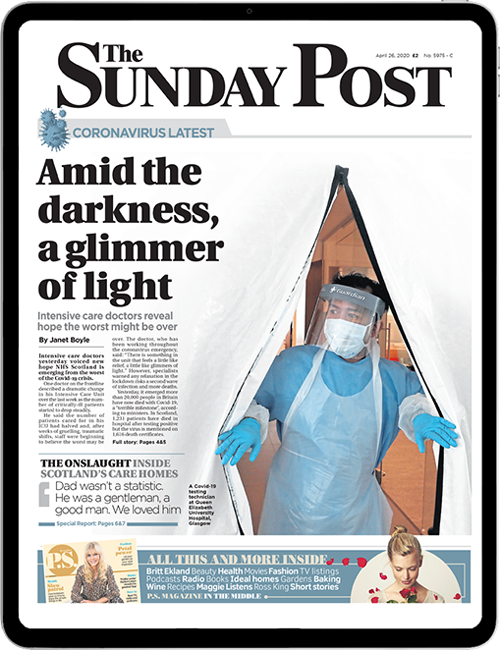 Enjoy the convenience of having The Sunday Post delivered as a digital ePaper straight to your smartphone, tablet or computer.
Subscribe for only £5.49 a month and enjoy all the benefits of the printed paper as a digital replica.
Subscribe