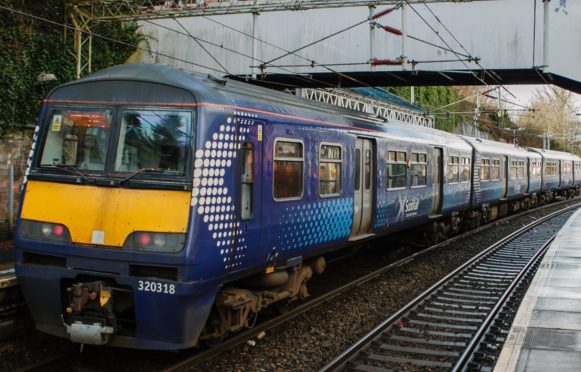 Rail users on one of Scotland's busiest commuter routes have finally seen 40-year-old trains phased out – only for them to be replaced with 30-year-old ones.
Passengers on the Inverclyde line into Glasgow Central have been stuck with drafty old rolling stock known as Class 314s for several years.
The trains, built in 1979, were drafted onto the line in 2016 after newer models were diverted elsewhere for driver training.
ScotRail said the following year that it was a temporary measure and hoped to remove the 314s by mid 2018. It took a further 18 months for the last of the trains to be scrapped and, to passengers' dismay, gaps in service on the line have been plugged by the introduction of Class 320s, which themselves are 30 years old.
One commuter told The Sunday Post: "The 314s were widely disliked for their freezing cold conditions and lack of toilets. People would sigh with despair when they saw one rolling up to the platform.
"Everyone was pleased to see the back of them and then these other old trains appear in their place so people just feel a bit let down. The replacements at least have toilets – which the 314s didn't – but having a lavatory isn't exactly state-of-the-art."
Scottish Conservative shadow transport minister Dean Lockhart said: "Few passengers will be celebrating the replacement of extremely old trains with very old ones.
"Commuters in Inverclyde deserve much better than this. It's unfair that they have to endure these sub-standard conditions while people elsewhere in Scotland enjoy modern trains.
"ScotRail must look again at this and do better for this service."
The 320s were built in York in 1990 and ScotRail said they had been refurbished since then, adding: "The 320s have been routinely running on the Inverclyde line since 2019 and there are no plans for any change."
Up-to-date rolling stock known as Class 380s and 385s deliver the rest of services in Inverclyde, which runs from Paisley through Greenock to Gourock with a branch south to Wemyss Bay.
David Sidebottom, director at independent watchdog Transport Focus, said: "A continued programme of investment is required that will see new modern trains on all services along the route.
"Only then will people feel confident that they are getting the best value fare and a reliable service."
He added: "It's good to see that these trains have extra seats, toilets and improved heating. Passengers have been waiting a long time for better trains that meet their needs."
The Scottish Government announced in December that franchise operators Abellio, a subsidiary of the Dutch state rail firm NS, will be stripped of the contract to run ScotRail services three years early.
The franchise will now end around March 2022. The move followed years of criticism over overcrowding, delays and cancellations.
Following the news, Transport Focus revealed that a survey of 1,344 ScotRail passengers carried out last autumn had found nearly nine out of 10 passengers were satisfied with the train operator.
The figure was up 9% on the previous year, which marked a 15-year low.
Campaign group Railfuture Scotland said: "It may be disappointing that the 314s have been replaced by 30-year-old 320s. However, because the latter have been fully refurbished, passengers will not be suffering a 30-year-old experience."
ScotRail added: "The Class 320s are used extensively across the West of Scotland on our electrified routes.
"They have toilet facilities, power sockets, wifi and tables, and are very similar to our Class 318s which are used on these routes.
"These trains are popular with our customers and we get very few negative comments from customers across our social media channels."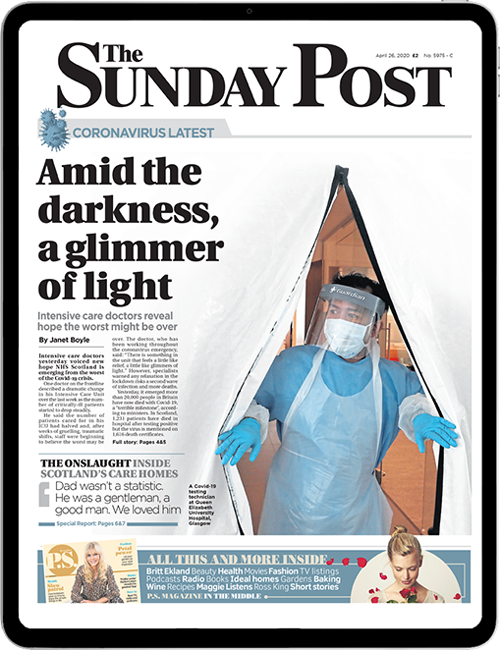 Enjoy the convenience of having The Sunday Post delivered as a digital ePaper straight to your smartphone, tablet or computer.
Subscribe for only £5.49 a month and enjoy all the benefits of the printed paper as a digital replica.
Subscribe