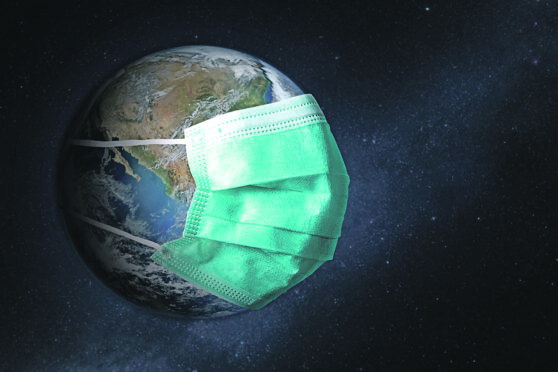 Scientific understanding of how Covid spreads – and the prevention measures promoted by governments – has changed markedly since the World Health Organisation declared a pandemic on March 11 last year.
From the risk of asymptomatic transmission to ventilation in enclosed spaces, advice has evolved as new studies are published.
And more recently advice on which groups should, and should not, be vaccinated has changed markedly.
This month the first major ­randomised control trial of the effectiveness of face coverings was published and it found surgical masks reduce symptomatic infections.
The results of a study of 342,126 adults in 600 villages in rural Bangladesh showed symptomatic infections fell 11.2% overall and 34.7% among individuals aged 60-plus when face coverings were used. The study also found physical distancing increased.
However, the World Health Organisation (WHO) did not recommend mask adoption until June 2020, citing lack of evidence from ­community-based randomised controlled trials, as well as concerns mask-wearing would create a false sense of security and discourage physical distancing. A worldwide shortage of PPE is also thought to have contributed to the WHO decision not to encourage the public to purchase surgical masks.
In Scotland face coverings on ­public transport became mandatory on June 22, 2020, and the following month the law was extended to cover shops. However, the First Minister insisted at the time face coverings were not a substitute for other measures such as physical distancing and hand washing.
These measures were key planks of the Scottish Government's FACTS campaign (face covering, avoid crowds, clean hands, two-metre distance, self-isolate). And Nicola Sturgeon's mantra at her ­regular Covid briefings was "remember FACTS", and the public health message was promoted by a £1.5 million marketing campaign.
However, studies now show ­ventilating enclosed spaces – which was not covered in FACTS – is far more effective than scrubbing hard surfaces and sanitising hands.
Virologist Dr Jeremy Rossman said: "Our understanding has changed dramatically over the past year and a half. With this has come some changes in the recommended mitigation measures.
"For example, early on in the pandemic surface-disinfection and hand-washing were widely encouraged as good ways to minimise the spread of the virus, in addition to other methods such as distancing.
"These measures are still ­beneficial, though the research has shown contact transmission does not seem to play a big role in spreading the virus, and so sanitising surfaces and hands has less of a positive benefit on Covid-19 than previously thought – though it is still helpful and also reduces the risks of getting other infectious diseases.
"However, it's not so much a ­matter of recommendations proving to be wrong but, instead, a growing realisation that additional measures are necessary. The main reason for the need for these additional measures was the awareness that Covid-19 spreads through the air in aerosols. Because of this, airborne precautions have emerged as some of the primary and most impactful mitigation recommendations.
"We now know face masks, avoiding crowded indoor spaces and improving indoor airflow and ventilation makes very large differences in transmission. Hand-washing and distancing are still helpful, but these newer measures play a critical role in reducing transmission."
Public health expert Professor Linda Bauld said: "In terms of mitigations, ventilation became more important and sanitising surfaces less so. Airborne transmission was underplayed for months. We also hugely underestimated the extent of asymptomatic transmission early in the pandemic."
The European Centre for Disease Prevention and Control warned of the dangers of asymptomatic transmission on March 12, 2020, but the Scottish Government continued to move hundreds of untested and apparently well hospital patients to care homes. Dozens of infectious patients who had tested positive were also transferred in the weeks before and after the first lockdown.
More than 3,300 care home residents have died in Scotland – a third of all Covid deaths. Sturgeon and her former health secretary, Jeane Freeman, since admitted mistakes were made. A long-awaited public inquiry is expected to be launched by the end of this year.
Neglect of NHS and flawed government policy added to Covid crisis, says BMA
Meanwhile, the Scottish Government's FACTS campaign has disappeared. It was scrapped in July when the majority of legal restrictions aimed at cutting transmission were dropped. Sturgeon is now pushing ventilation as a key mitigation measure but some of the outdated advice remains.
At a Covid briefing on August 27 she urged the public to minimise physical contact, such as handshaking, wash hands and scrub surfaces regularly.
Professor Andrew Watterson, an expert in public health at Stirling University, said: "The Scottish Government's changes in Covid controls and removal of most necessary mitigation measures have led to a predictable and great surge in cases.
"Undoubtedly, the Scottish Government's new Covid advice is less bad than that of England's in terms of some mask advice and working at home if possible. However, the dropping of FACTS-based restrictions in favour of vague guidance, the emphasis on hospital numbers as the key to triggering relaxation of restrictions, and the failure to ensure more younger people and children were vaccinated has led to a disastrous rise in Covid cases and, with it, will come a large surge in Long Covid cases. There have been missed ­opportunities to offer better advice in line with best international evidence on Covid mitigations."
Sturgeon always insisted her ­decisions were based on the best advice available at any given time and hailed the rollout of vaccines as a reason for the relaxation of restrictions. Speaking in early August, Sturgeon said: "It has already saved many lives, and achieved a huge amount of success."
Since then, more groups have been included in the rollout, including offering jags to all children over the age of 12 from tomorrow.
The UK's vaccine ­advisory body refused to green-light the move on medical grounds alone but Scotland's chief medical officer said the rollout could be extended to all teenagers because it would reduce disruption to education and benefit those in the poorest areas.
Scotland is also to join the other UK nations in offering a booster shot of the Pfizer vaccine to all adults over 50, frontline health and care workers, younger adults with health conditions that put them at higher risk, and adult household contacts of people with ­suppressed immune systems.
The decision to begin a booster ­programme is based on new studies that suggest immunity offered by vaccines can wane after six months.
---
How Covid advice has changed
Face masks
Recommending masks to the general public was initially thought to be counterproductive but recent research has shown they cut the number of Covid cases.
Washing
Cleaning hands regularly will help protect you from Covid and other infections such as flu, but contact transmission of Covid is not as common as first thought.
Spreading
In the early weeks of the pandemic governments were unaware of asymptomatic transmission, but by the time Covid reached Scotland in March 2019,the dangers were known.
Cleaning
Surfaces contaminated with droplets from the mouths and noses of Covid carriers was believed to be a key driver of infections but it is now thought to be less of a risk.
Children
Governments didn't see benefits of jags for children. From tomorrow over-12s will be offered jags.
Jags
It is now thought immunity in some vaccinated people wanes so a third dose will be offered.
In the air
Ventilating indoor spaces is known to be one of the most effective ways of reducing Covid infections but the benefits were not promoted by governments for many months.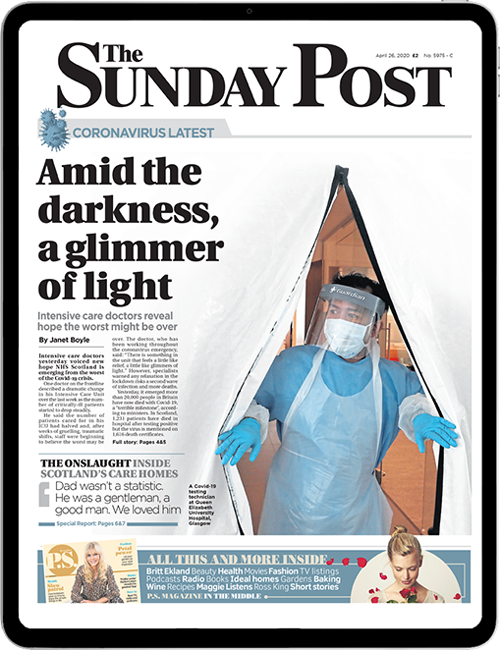 Enjoy the convenience of having The Sunday Post delivered as a digital ePaper straight to your smartphone, tablet or computer.
Subscribe for only £5.49 a month and enjoy all the benefits of the printed paper as a digital replica.
Subscribe