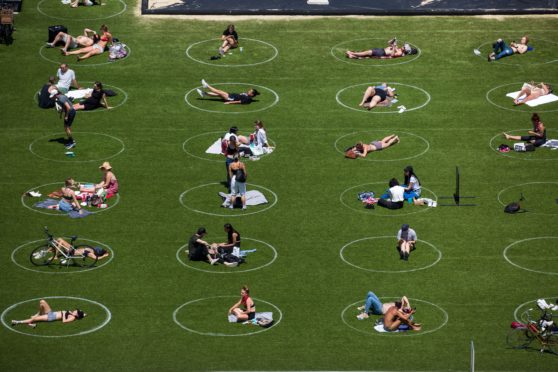 In A Tale Of Two Cities, Charles Dickens wrote, "It was the best of times, it was the worst of times" and for many of us that is now true.
Social distancing has become a way of life. Whether it means standing in a queue to get into the supermarket or learning to live without a haircut – this is our new normal. If you own a business which still can't open its doors and you have rates to pay, that's difficult. But if you're a school pupil, those weeks of freedom and sunny weather are an unexpected bonus.
Bit by bit we are all learning a new way of living. Strangely, there are things about it I like – the time to potter in the garden and enjoy stretching out on a lounger in the sunshine. Doing less has its bonus points and the thoughtfulness of people has been a positive sign that we are able to cope with problems and still find a way to reach out to others. Let's hope that continues as some of the lockdown restrictions are gradually eased.
I feel sorry for the people whose wedding plans have been spoiled and sad for those who have had to cope with the loss of a much-loved family member without celebrating their life at the funeral they would have had in normal times.
But lockdown increasingly is bringing out the best in human nature, such as the kindness of people shopping for those who aren't able to leave the house. The young people "adopting" an elderly neighbour and stopping for a "safe distance" chat every day. My daughter Kate and daughter-in-law Charmaine bake beautiful scones every week and leave them with little pots of strawberry jam and clotted cream on the doorstep – what's not to love?
Just one little good deed brings joy and hope into the world.
Last week I heard about two men, Barry Gunn and Norrie Tait, who live near Cumbernauld. They decided to help my granddaughter Emily celebrate her birthday, despite the fact she couldn't have her pals around for a party. So Barry put on his Chewbacca costume and Norrie became a Stormtrooper and they paraded around the estate, singing Happy Birthday to her while the neighbours joined in and clapped hands.
It made a nine-year-old girl very happy and helped raise money for the charity CHAS which cares for children in need.
Who says tough times can't be transformed into good times with a bit of thoughtfulness and imagination?
Yes there will be people who will use lockdown to exploit greed, but for every one of them, there are selfless men and women who bring a new perspective on a bad situation.
We had booked a holiday in Tenby, Wales, this summer and paid the deposit.
Last week the letting agency sent a letter saying the final amount was due to be paid. But the way things are now it may not be possible to travel. Should we risk it or not?
Then a cheerful email arrived from the landlady saying she wasn't expecting the second payment right now – just wait and see what happens.
A goodwill gesture which meant a lot.
Increasingly I believe that in any situation we all have a choice about how to react. Do we put self-preservation first or do we think – what makes this world a kinder place? Are we givers or takers? Kindness counts – never more so than now.
Are you, like Maggie, keeping a corona diary? Tell us how you're coping in lockdown by emailing ps@sundaypost.com.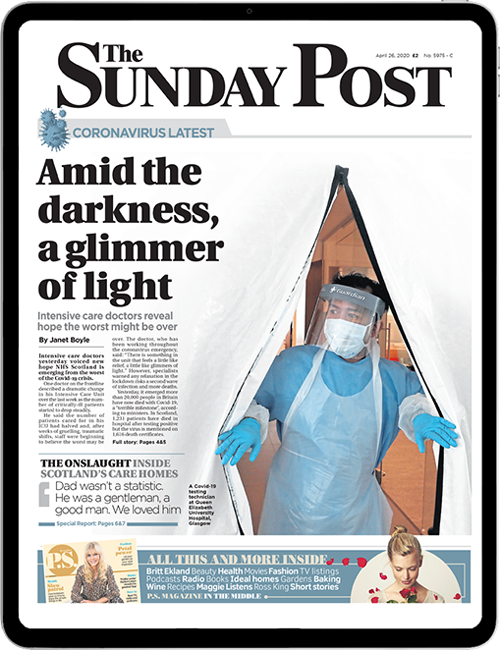 Enjoy the convenience of having The Sunday Post delivered as a digital ePaper straight to your smartphone, tablet or computer.
Subscribe for only £5.49 a month and enjoy all the benefits of the printed paper as a digital replica.
Subscribe