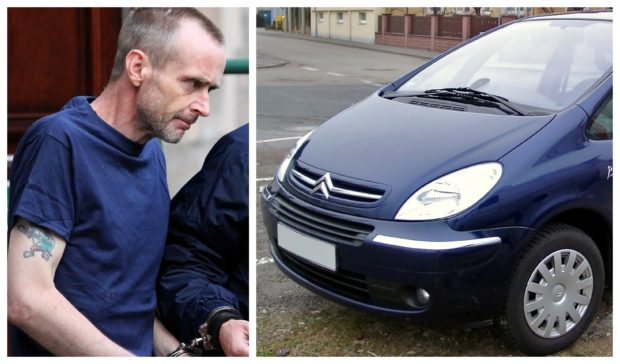 Some of the country's most dangerous criminals are being ferried around Scotland in family cars, we can reveal.
Offenders, including murderers and other high-risk prisoners, are being driven between jails and courts in ordinary cars after the escort service was privatised.
Custody officers have revealed a series of violent incidents have taken place inside the cars which endangered their lives and risked crashes.
One notorious killer, Steven Jackson, has been convicted of attacking an escort officer in a Citroen Picasso as he was being transferred to another jail.
He punched a prison custody officer (PCO) on the head as she drove at 60mph on the A90 between Peterhead and Aberdeen in October last year.
Her colleague, who was in the back of the car with Jackson, said: "The road was very busy that day and his actions could have wiped out innocent people going about their daily business.
"I don't know if he was trying to escape or if he was trying to kill us all.
"The three of us certainly felt he was trying to end our lives."
Jackson was jailed for 26 years in 2017 for beating and stabbing to death mother-of-three Kimberley MacKenzie in Montrose before cutting up her body in a bath.
His sentence has now been extended by 18 months for attacking the prison custody officer, who has been left traumatised.
Aberdeen Sheriff Court heard how Jackson struck the terrified driver on her head, tried to grab the steering wheel and blocked her view, in doing so risking the lives of everyone in the car.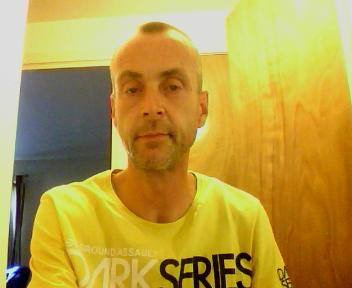 Cal Waterson, Scotland organiser for the GMB trade union, who represents the officer, said: "They're paid about £9 an hour to work in environments like this with no support when things go belly up. It would be a farce if it wasn't so serious. I fear it's going to take an incident where a life is lost before a simple change is made.
"Some PCOs may be willing to walk away from the job to fight the cause."
The officers have spoken to The Sunday Post about the use of cars to transport prisoners on the condition they are not identified.
One custody officer, who has transported Tiffany Scott, previously Andrew Burns, a criminal with a history of violence against prison staff, said: "This is one of the most dangerous custodies in Scotland.
"She destroys celled vans and yet she is transported in cars at almost all times when getting discharged from hospital. She fights with staff or becomes non-compliant."
Another PCO was driving at speed on a busy road when a prisoner in the back of the car kicked her on the shoulder, knocking the car out of gear.
She later refused to transport a violent prisoner in the same car and, after a lengthy disciplinary process, was dismissed by her employer, GeoAmey. She is appealing the decision.
The PCO said: "The public should be shocked and disturbed that this is happening. Officers on the front line are being treated terribly. We do not have the extra safety measures that police officers get with batons, pepper spray and control and restraints."
Another female officer said only a flimsy plastic screen separated driver and prisoner. She said she was kicked by a prisoner while at the wheel, adding: "There is absolutely no protection in these cars."
One PCO said cars could be hired at short notice to move prisoners. She said: "I moved someone in a hire car – not even an MPV, it was a Hyundai hired for moving staff around. No child lock, no window lock or anything."
Another officer who raised concerns four years ago said: "I believe that this is a dangerous practice due to the inherent increased risk to themselves and the public in general with the use of unsuitable vehicles. Unfortunately, the procedure became fairly common practice."
Leicester-based GeoAmey was the only bidder for Scotland's £238m eight-year prisoner escort contract and took over from G4S in January.
It is understood G4S and Serco pulled out of the tendering process over fears the contract would not be profitable enough.
G4S previously used cars to transport prisoners and GeoAmey has continued the practice, even though concerns were repeatedly raised by politicians and trade union GMB, which represents around 160 PCOs. Daniel Johnson MSP has written to Justice Minister Humza Yousaf asking him to intervene.
Mr Johnson, Scottish Labour's justice spokesman, said: "It is extremely worrying that GeoAmey has resumed transporting prisoners in regular cars, a practice that was previously discontinued due to safety concerns.
"The company has made it clear they intend to continue this practice despite the risk of injury and assault to members of staff.
"I am deeply concerned that this practice has been reinstated and that staff members have reportedly been suspended for refusing to transport prisoners in vehicles which they believe do not provide adequate protection or partitioning.
"While I have been briefed on this issue by the Scottish Prison Service, it is disappointing that the Cabinet Secretary has failed to respond directly to the concerns outlined in my letter."
Mr Waterson has repeatedly raised the issue with GeoAmey and, previously, G4S. He also wrote to Mr Yousaf.
He said: "Clearly there are serious issues here, not least of which should be GeoAmey's duty of care to their staff, members of the public, and the criminals in their care.
"The Scottish Government must take immediate action to ensure that henceforth cars are no longer used for the transportation of offenders."
GeoAmey said no staff had been assaulted while using cars since it assumed responsibilities.
A spokesperson said new bulkheads had been tested in some cars and would now be installed throughout the fleet, adding: "The safety of our staff is of paramount importance to us."
The Scottish Prison Service said: "The contractor carries out dynamic risk assessments and they will make the judgement about the best mode of transport. It is a matter for them."
The Scottish Government said: "This is a contractual matter and the contract is managed by the SPS on behalf of the Scottish Government."
---
"I had to quit. I just couldn't have got into a car with a prisoner again, knowing what might go wrong"
The officer in the back of a car with body in the bins killer Steven Jackson when he attacked the driver has told how she feared she was about to die.
The woman, who later left her job due to the trauma of what had happened, said Jackson suddenly lost control while being transported from a hospital in Aberdeen to HMP Grampian.
She was one of three prison custody officers in a Citreon Picasso travelling at 60mph on the A90 in October when the murderer attacked the driver near the Toll of Birness.
She said: "He seemed calm, and then he decided to lean over and try to grab the wheel, and punched my colleague on the head. My male colleague got him under control. My female colleague, who was driving, should have been commended for keeping control of the car.
"We did have reservations about taking Steven Jackson in the car but you get on with because it's your job. I knew of him but I don't think I quite realised he was the body in the bins killer. I hope I never have to see his face again."
The former PCO revealed she had been attacked before. She said: "I have on several occasions transported people in family cars where there has been struggles, with them kicking off. We have nowhere to go to handle this – no floor room to bring the situation under control. This is very hard on the PCOs. With little room to control things they are often hurt. There is absolutely no protection in these cars.
"In June last year, I was at the wheel of a car, with a female custody on board, when she decided to kick out at me as I started the car.
"This was quick as a flash, and all because I asked her to remove her foot from the middle of the front two seats. I was then stood down from accompanying the PCOs, and replaced by another driver who was kicked on the shoulder while on the road between Elgin Sheriff Court and HMP Grampian."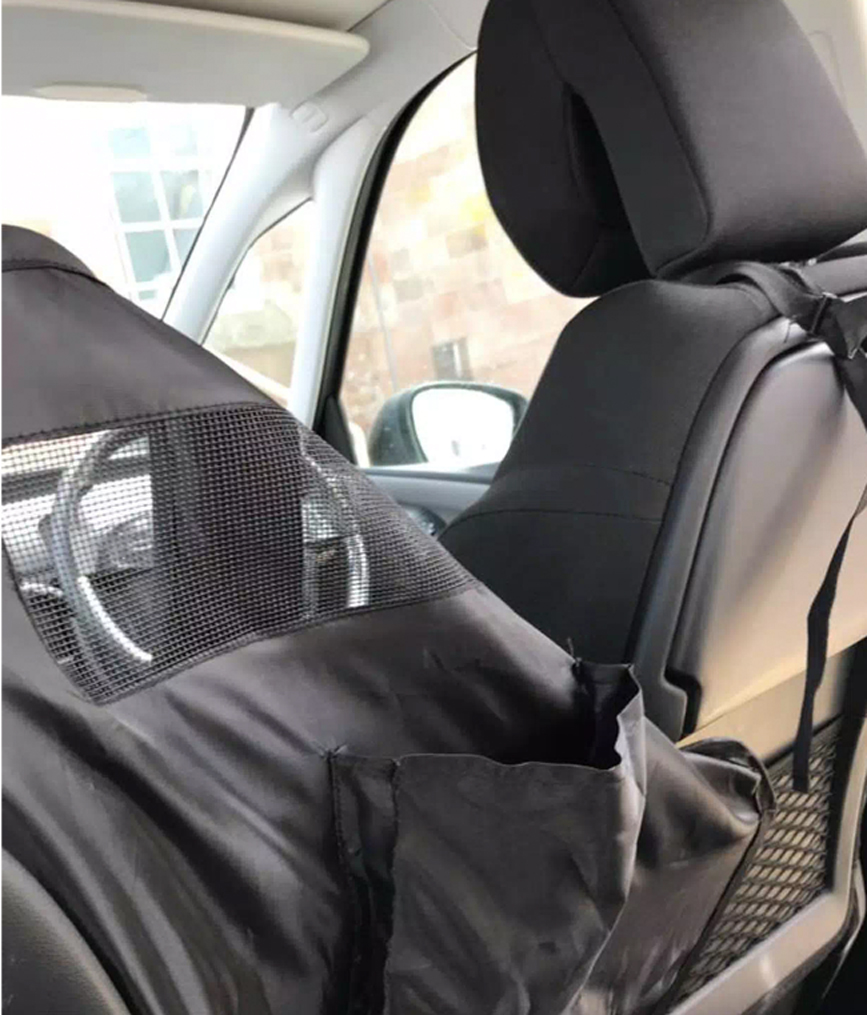 The woman, who asked not to be named because she did not want her family to know what she had been through, said the attacks were a "major factor" in her decision to quit and pursue a new career in retail.
She said: "It was not the easiest of decisions to make but I knew I would not be able to drive a car again with a custody on board as I would just be waiting for something to happen.
"This practice is not fair to my former colleagues, as it puts them at risk.
"I still suffer flashbacks about my near-death experiences, and I can get quite upset just thinking about what could have happened that day when Steven Jackson lashed out.
"That incident was an awakening for me. I knew I'd had enough.
"I have four grandchildren. That would have been some phone call to my children if I had died that day."
---
Terrible death of mum stabbed over 40 times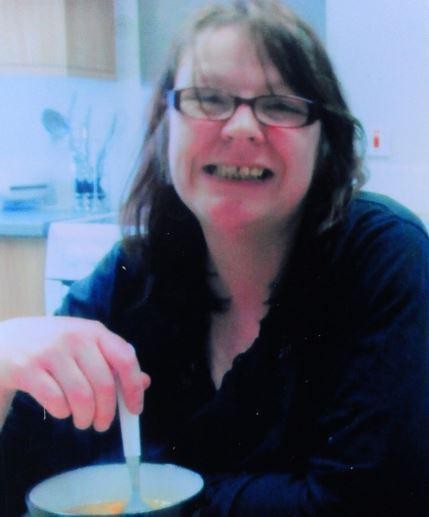 Mother-of-three Kimberley MacKenzie, 37, died after being attacked in Steven Jackson's flat in October 2015.
Her body, bludgeoned and stabbed more than 40 times, was dismembered in the bath by Jackson, then placed in bin bags and suitcases with the help of his girlfriend Michelle Higgins.
Jackson, then 40, was seen on CCTV walking hand in hand with Higgins carrying a rucksack and suitcases containing body parts, including MacKenzie's head.
The bags were taken to another property while the victim's upper torso, lower torso, a leg and feet were dumped in bins in Montrose.
Judge Lady Rae sentenced Jackson to a minimum of 26 years in prison. Co-accused Higgins, 29, was jailed for eight years.
She told them: "What you both did to the body of the deceased shows a level of depravity not often seen in these courts."
---
Prisons chief: Short-termism is filling our cells
Scotland's prisons chief has said too many criminals are jailed and warned politicians are stuck in short-term thinking.
Colin McConnell slammed the "rampant incarceration" which has seen record highs in the number of people in Scottish prisons.
We told last month how jails were bursting at the seams with 650 more prisoners than cells, and prisons expected to be 1,000 over capacity by the end of the summer.
Mr McConnell, Scottish Prison Service chief executive, said: "This small nation holds in excess of 8,250 people in custody, over 700 more than a year ago and, interestingly, over 3,000 more than in 1979."
Barlinnie in Glasgow is the most overcrowded with 462 more prisoners than spaces. Dumfries, Edinburgh, Glenochil, Inverness, Kilmarnock, Perth and Shotts are also over capacity.
Mr McConnell called for a "rethink" of sentencing policy at a conference on penal reform organised by the Howard League.
He said: "I would genuinely be delighted to see prisons wither away. But, with our backstory of rampant incarceration, can we really make that happen?"
Mr McConnell said: "Political parties and politicians are addicted to short-termism, slavishly pursuing the popular vote, which, by definition, requires them to stay clear of the unpopular, which likely includes enlightened penal policy."
The prisons chief also called for investment in the estate. He added: "We will need to consider carefully how we properly resource a radical overhaul of the prison function."
Scotland has the highest imprisonment rate in Western Europe, with around 144 per 100,000 of the population in jail.
The number of people who are handed prison sentences is falling but fewer prisoners are being released.
The Scottish Government recently announced plans to restrict the use of short prison sentences of less than 12 months.
Fergus McNeill, a professor of criminology at the Scottish Centre for Crime and Justice Research, said: "Colin McConnell is right to challenge politicians about the dangers of short-term and populist approaches to penal policy."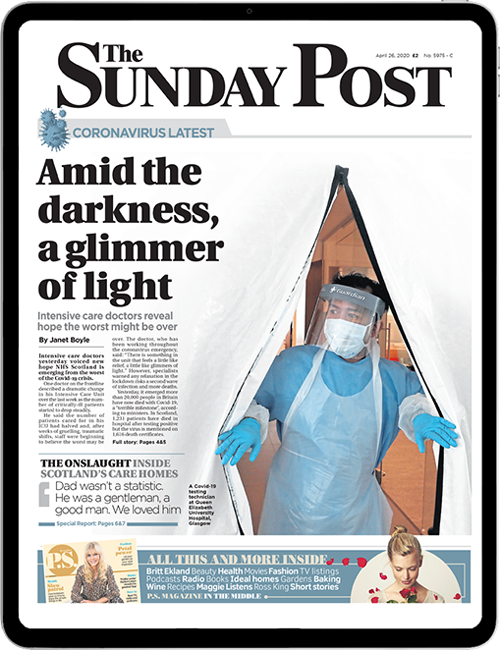 Enjoy the convenience of having The Sunday Post delivered as a digital ePaper straight to your smartphone, tablet or computer.
Subscribe for only £5.49 a month and enjoy all the benefits of the printed paper as a digital replica.
Subscribe