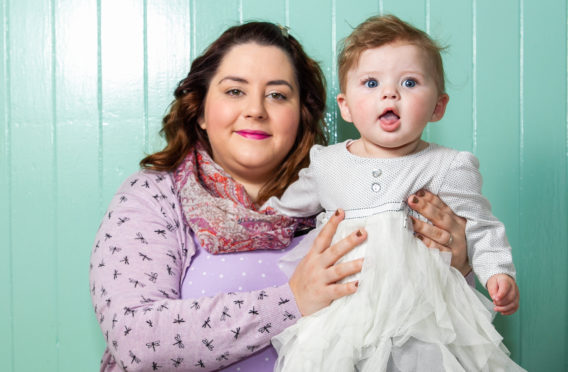 A baby girl became desperately ill after missing a vaccine by just one day.
A series of hold-ups involving ferry delays, snowbound roads and holiday clashes meant when mum Jennifer Earle eventually got an appointment, she was told her baby daughter was too old to be protected against a potentially fatal infection.
Weeks later, little Selina began suffering sickness and diarrhoea at the family's Arran home. She has now fully recovered but Jennifer, 31, is urging the NHS to show more flexibility with vaccinations.
"No baby should slip through the net," warned the worried mum.
The family's saga began, she said, last winter when the ferry of the nurse due to bring medicine to the island was unable to travel due to bad weather.
A further appointment had to be cancelled due to the Christmas holidays.
The next scheduled vaccination date was scuppered by the cold snap as snow left the island's roads too dangerous to drive on.
Jennifer, 31, a professional seamstress and kiltmaker, said: "When I managed to get Selina along to our GP surgery I was told she was a day late for the jab and could not get it. When I queried why a day would make such a difference, I was told the guidelines were strict and any babies older than 15 weeks old were not given it.
"Even an extra day made her too old. Like most mums I didn't even know there was a cut-off."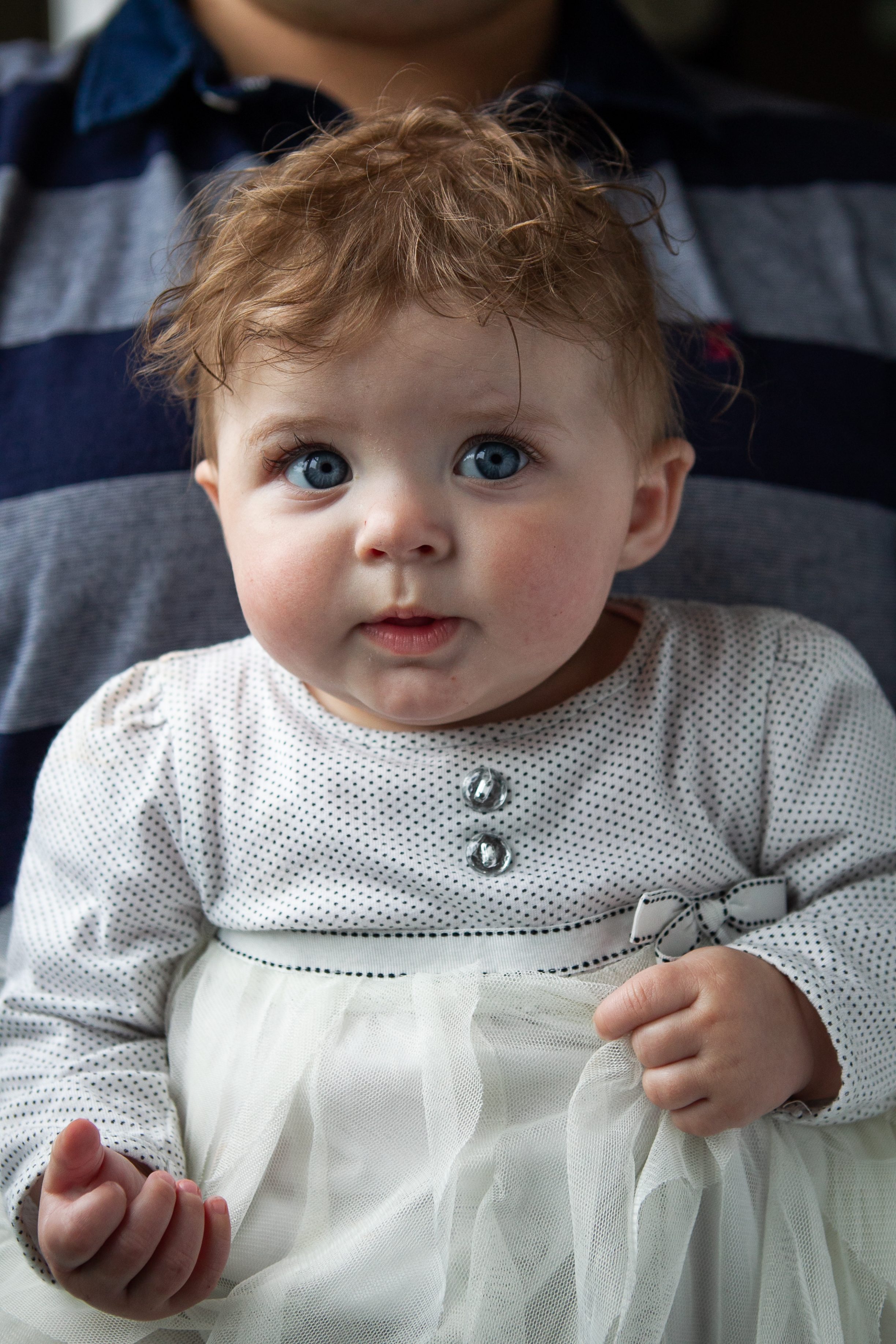 Just 11 weeks later, in April, Selina was taken by emergency ambulance to the Royal Hospital for Children in Glasgow after developing the rotavirus infection and experiencing vomiting, diarrhoea and dehydration.
Jennifer said: "She became unresponsive and our local hospital advised us to call 999.
"She was so exhausted and dehydrated she had lost any ability to do anything.
"She was just a floppy wee rag doll."
Staff at the city hospital had to give Selina 5ml of apple juice every five minutes to rehydrate her.
"It was vital to get fluid back into her little body," said Jennifer.
"This was topped up with Dioralyte to calm the diarrhoea."
Selina recovered two days later and was able to be taken home to rejoin her older sisters, Daily, 10, Rowan, six, and Trixie, four.
Now Jennifer is calling for better vaccine cover for families living on islands or in other remote parts of Scotland.
"I feel this should be explained to mums and they shouldn't have to find out after their babies become ill," she said.
"There should be ways of providing easier immunisation for babies living in these parts of Scotland.
"It is inevitable that island and rural and areas will be affected by delayed ferries, snow and similar bad weather."
Jennifer wants to alert other parents to the importance of protecting children against serious disease, and is asking health authorities to consider showing leeway around cut-off dates. "Health staff are urged to follow guidelines but I think that those who write them should consider what can happen when they are rigid and followed to the letter," said Jennifer.
"I am telling my story because I want others to know how important immunisation is to good health."
Rotavirus is a leading cause of severe dehydrating diarrhoea in young children.
NHS guidelines say babies cannot be vaccinated any later than the 15-week mark because they may develop a bowel blockage. The risk involves five in every 100,000 babies vaccinated.
Before the rotavirus vaccine was introduced in 2013, around 1,200 babies in Scotland were hospitalised every year suffering from the infection. Since then, the number of laboratory-confirmed cases has fallen by more than 80%.
Dr Elvira Garcia, consultant in public health medicine at NHS Ayrshire and Arran, said: "Delivering a high quality and timely childhood immunisation programme is a key priority for NHS Ayrshire & Arran.
"On Arran, childhood immunisations are given at regular baby clinics.
"As a result of staffing issues on the island, the baby clinics have been running every two weeks since September 2018.
"There was one occasion in December 2018 when the clinic was postponed by one week as a result of bad weather and transport problems.
"We are currently exploring long-term solutions to address these staffing issues, in order to put in place robust contingency measures as soon as possible.
"We would like to apologise to any families who may have been affected by these issues, and would encourage them to speak to their local health care team if they have any concerns."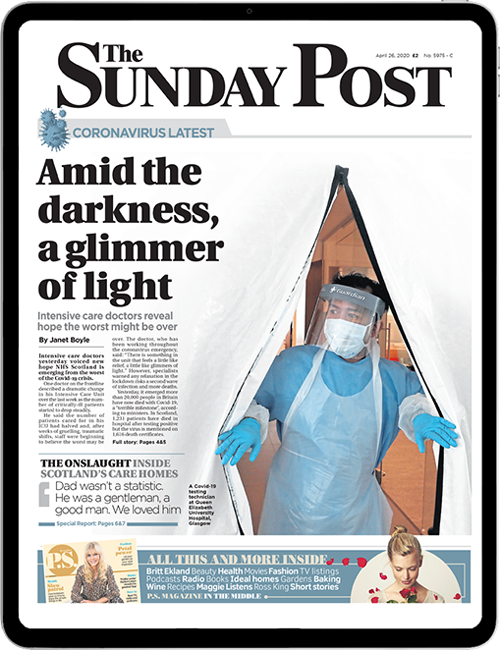 Enjoy the convenience of having The Sunday Post delivered as a digital ePaper straight to your smartphone, tablet or computer.
Subscribe for only £5.49 a month and enjoy all the benefits of the printed paper as a digital replica.
Subscribe