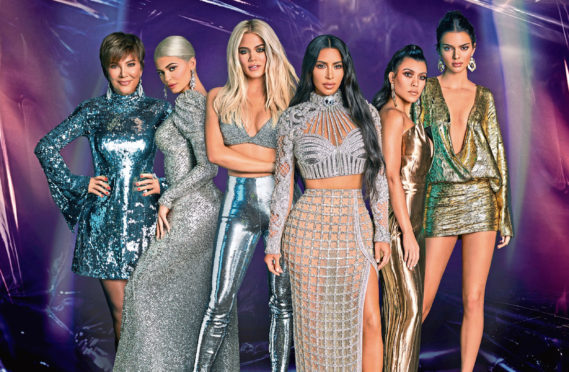 The show must go on! Pandemic or not, movies and TV shows are finding ways to simply keep on filming during the ongoing crisis.
And, of course, the Kardashians are at the forefront.
We're heading for series 19 of reality show favourite Keeping Up With The Kardashians, and producers are ploughing on in typical Kardashian style.
I hear people who make the show are delivering brand new iPhones to the Kardashians every week, then taking the old ones away.
That's because Kim and company are having to film the show themselves.
Producers went round in full hazmat gear to install lights and set things up to help make it look as close to a normal series as possible.
So even the most glam stars are getting their hands dirty.
Of course, the family are incredibly divisive here in the US with half of people thinking they're a laugh and are mostly harmless – and those who think they're the worst thing to happen to the country in years!
It's nothing new here in the US, which is as divided as ever. Not even lockdown can unite these United States!
Even something that seems to have most people agreeing back in the UK – social distancing so we can beat the virus – is an issue which has split a lot of Americans.
Many of those on the right here in the US see having to stay at home and businesses closing to be a violation of their all-important rights.
Brandishing signs like "I prefer dangerous freedom than peaceful slavery" and "My rights don't end where your feelings begin", protests have been staged across the country.
Gathering in crowds doesn't seem like the wisest approach during a crisis caused by close contact with people.
But it seems there's a rump of people here who don't believe what the scientists are saying.
Many Americans – like a lot of British people – have sadly had enough of experts.
Their determination to carry on as normal – despite it being a surefire way to keep the infection rate high – is sad to see. As if that's not enough, they seem to have an ally in a very powerful place.
Donald Trump and his government are very pro-business, so are keen to open the country back up again.
And the people carrying the aforementioned signs are also the ones who will probably be voting for The Donald in November in his face-off with Joe Biden.
He is desperate to keep them onside – especially as he's trailing in the polls to Biden.
The small matter of The USA having 100,000 deaths from coronavirus – the worst in the world – hasn't been enough to deter Trump.
It is America's healthcare system – which is already a bit of a beleaguered mess – which will have to bear the brunt.
What will happen here long-term? The country will continue to be split, long after there's a vaccine.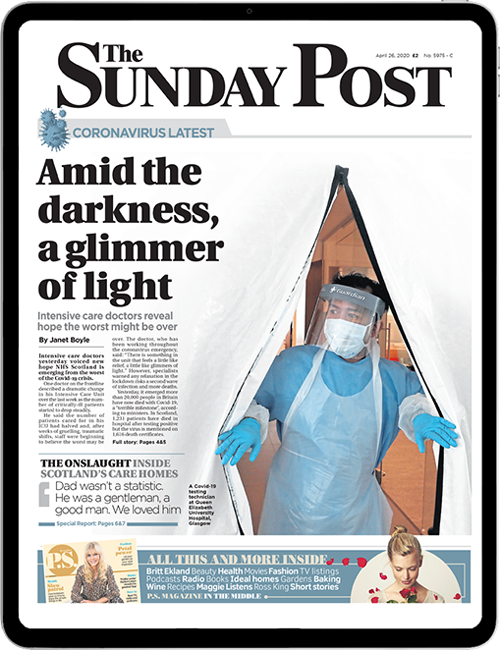 Enjoy the convenience of having The Sunday Post delivered as a digital ePaper straight to your smartphone, tablet or computer.
Subscribe for only £5.49 a month and enjoy all the benefits of the printed paper as a digital replica.
Subscribe