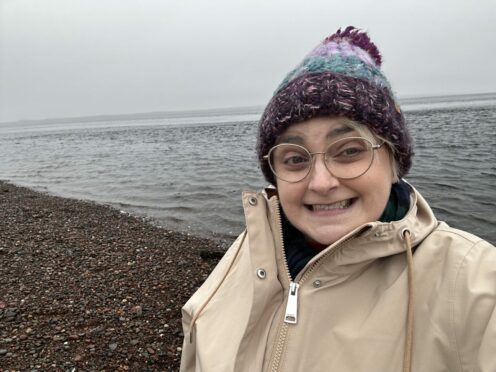 A cancer specialist has called for GPs to be on the lookout for secondary breast cancer, particularly in patients who have had a primary diagnosis.
David Cameron, professor of oncology at Edinburgh University, says there needs to be more awareness of the condition in the medical profession as it is often diagnosed as something else, or not picked up until later stages.
Secondary breast cancer occurs when breast cancer spreads, via the blood stream or lymphatic system, to other parts of the body. This includes the liver, lungs, brain, skin or bones.
While it can't be cured, it can in many cases be treated and is better to be found sooner rather than later to have the best chance of controlling or slowing down the spread.
"If a patient who has had primary breast cancer develops a new symptom, secondary breast cancer should be one of the things the doctor has on their list of possible causes," Cameron said. "Doctors should be saying 'I need to make sure whether this is or isn't a breast cancer' rather than telling the patient to go away and come back in a few months if the problem gets worse. They should be ruling it out as early as possible."
Cameron is chair of the board for Make 2nds Count, a charity focused on secondary breast cancer.
With an estimated 61,000 people living with the condition in the UK – and it having spread in 5% of women before it is diagnosed – Cameron says spotting the signs early is key.
"Whilst people and GPs seem very aware of typical breast symptoms that can lead to a primary breast cancer diagnosis, they may not think of a diagnosis of de novo secondary breast cancer if someone has not previously had breast cancer or presents with symptoms elsewhere in the body.
"Secondary breast cancer can appear in many parts of the body, each site with differing symptoms. So, without increasing education and awareness of secondary breast cancer, they may be misdiagnosed or cause a delay in treatment."
He added: "What is difficult for the generalist or somebody who's a specialist in a completely different problem, is to gauge how likely it is to be breast cancer versus something else.
"There are types of breast cancer or patterns of breast cancer where the risk of a secondary is extremely rare, and others where it's much more common. Essentially, it has to be in the list of possibilities for GPs if you've had previous primary breast cancer and develop a new abnormality."
Often the primary breast cancer diagnosis is missed and secondary cancer and primary are diagnosed at the same time, much like Make 2nds Count founder Lisa Fleming. The Edinburgh mum didn't find the stereotypical lump, instead suffered back pain and loss of movement in her right arm.
At just 33, she was diagnosed with secondary breast cancer, which had already spread to every bone in her skeleton. She set up Make 2nds Count from her hospital bed in a bid to raise awareness of, and educate people about, secondary breast cancer, provide a support network to others diagnosed with the condition and to fund research.
Cameron said: "It's about helping people understand what it is, how it behaves, how to look out for it. There's an information gap in terms of what it might mean to have secondary breast cancer.
"In most people's minds if their cancer reappears and it's 'incurable', they assume that means they're going to die very soon. That is often not the case."
Cameron says treatment will depend on the type of cancer – and some types are more receptive to treatment than others.
"There are always some patients who either are far too ill, so they can't tolerate treatment or, sadly, not all cancers respond to the treatments," he said.
"And there are some people who, despite their cancer being treatable, the treatment doesn't work for.
"But, broadly speaking secondary breast cancer, I would say is a treatable condition. Lots of people live for years and even decades after diagnosis."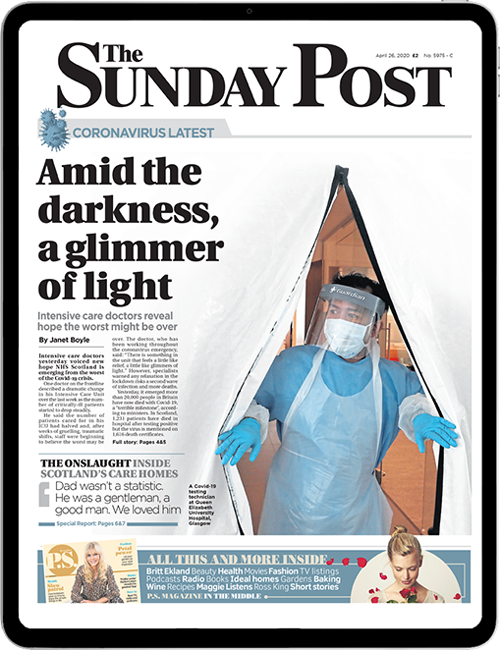 Enjoy the convenience of having The Sunday Post delivered as a digital ePaper straight to your smartphone, tablet or computer.
Subscribe for only £5.49 a month and enjoy all the benefits of the printed paper as a digital replica.
Subscribe