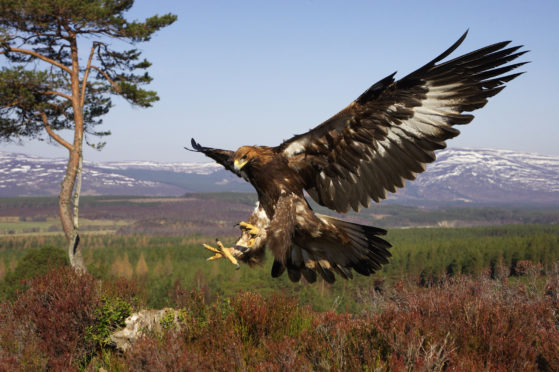 Golden eagles used to be a common sight, but over the years numbers of these magnificent predators has fallen.
Dr Cat Barlow of the South Of Scotland Golden Eagle Project tells Sally McDonald the Honest Truth about why its conservation work is so important.
---
What's so special about golden eagles?
Golden eagles are awe-inspiring raptors.
Long admired for their mastery of flight, their wingspan of up to 8 feet, and they can travel up to 170mph.
They have large territories, nesting on cliff faces and in trees where they build huge eyries.
Why is your project needed?
The population of golden eagles in the south of Scotland has reached dangerously low levels and our hope is to reinforce that population with the translocation of young birds.
Funded by The National Lottery's Heritage Fund, project partners, the Scottish Government, local LEADER Programmes and Scottish Power Renewables, our project is an important part of the Scottish Government's Challenge For Scottish Biodiversity – to restore the variety of plants and animal life in Scotland.
Why are golden eagles important to the south of Scotland?
Native to the south, golden eagles have an historic relationship with the local landscape, with many hills and woods named after them.
As top predators, they play a vital role in ensuring there is enough food for the prosperity of other wildlife in the area.
How are you addressing low numbers?
We are moving young birds from the thriving population in the Highlands & Islands to reinforce the vulnerable population in the south.
We collect eagles from twin eyries; leaving one bird with its parents, while the other travels to our aviary in the Moffat Hills.
Project partners spent 11 years carefully researching and planning the project to ensure the conservation of wildlife is at the heart of what we do.
This included establishing why the golden eagle population in the south of Scotland is small and fragmented, what we could do to address this, and making sure there were healthy natural habitats for them in the area.
Who else is important to the project?
Partnership working, community engagement and education is vital to overcoming many challenges, so we are working closely with a variety of groups and organisations, including estates and global raptor experts.
More than 10,000 volunteers and special project participants of all ages have supported our work through a wide range of tasks and initiatives.
The future of eagles in the south of Scotland depends on the people that live and work there.
We have formed great working relationships with estates and landowners where our chicks have been released. They have all seen that great land management and golden eagle conservation can go hand in hand.
How are the first birds to be moved settling in?
We successfully translocated four birds and all are doing well and moving about the south of Scotland with occasional visits to northern England.
They are interacting with the resident breeding pairs and naturally fledged young.
Has coronavirus affected the project?
Unfortunately, we had to postpone our annual collection of chicks, as well as some exciting community engagement events, but it is so important that all our staff and volunteers remain safe at this time.
We continue to monitor our birds and have increased our digital presence online – offering a range of resources for people to learn more about the project safely from their own homes.
Do you have any exciting future plans you can tell us about?
When it is safe to do so, we will also look at resuming our popular programme of community events, festivals and initiatives, as well as supporting the opening of Philiphaugh Estate's new Golden Eagle Centre in the Scottish Borders.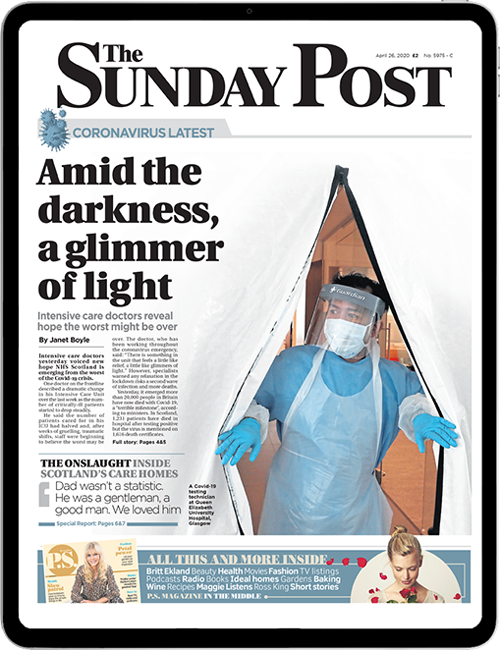 Enjoy the convenience of having The Sunday Post delivered as a digital ePaper straight to your smartphone, tablet or computer.
Subscribe for only £5.49 a month and enjoy all the benefits of the printed paper as a digital replica.
Subscribe