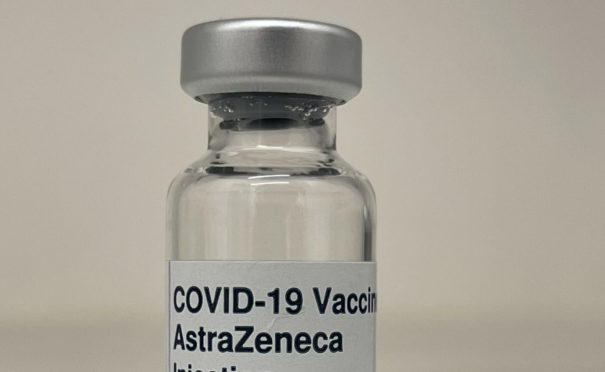 From curing smallpox to the fight against Covid, they have saved millions of lives.
Stuart Blume, author of Immunization and emeritus professor of science at the University of Amsterdam, tells Jayne Savva the Honest Truth about vaccines.
---
What was the first vaccine?
At the end of the 18th Century an English country doctor, Edward Jenner, noticed that milkmaids who caught mild cowpox seemed to be protected against smallpox.
Giving someone a mild cowpox infection then became a way of protecting them against smallpox. The word vaccine actually comes from the Latin for a cow, "vacca".
Who discovered the concept of immunisation?
Jenner's approach worked because cowpox (mild) and smallpox (serious) are related diseases. But this approach wouldn't work with other infectious diseases that killed our 19th Century ancestors.
There were no related but mild equivalents of tuberculosis, diphtheria or typhoid. A different approach was needed.
In his Paris laboratory, Louis Pasteur discovered how to weaken the bacteria that caused the diseases.
He demonstrated that solutions of weakened bacteria would have the same protective effect.
Because his work showed how vaccines could be made we can say he discovered the concept of immunisation.
What was the first national vaccine programme?
Against smallpox. From 1800 smallpox vaccination spread around the world. In the UK vaccination of infants was made compulsory in 1853, though it took another 20 years before a comprehensive system for vaccinating was introduced.
Parents who failed to vaccinate their children were penalized, sometimes with prison sentences. Unsurprisingly, this was resented. National vaccination programmes as we know them today really only date from the mid-20th Century.
How do vaccines work?
They train our immune system to recognise invading pathogens and strengthen its capacity to fight them off.
What would the world look like without vaccines?
Pretty terrifying. As a result of poverty, malnutrition and overcrowding, millions of people died of tuberculosis in the 19th Century.
A vaccine arrived early in the 20th Century. Every summer thousands of children were killed or paralysed by polio before the first vaccines were developed in the late 1950s. Vaccines have saved countless lives and prevented unimaginable suffering.
Which diseases have been eradicated by vaccines?
Only smallpox. Eradication is difficult, costly, and in many cases may be impossible to achieve. Attempts to eradicate polio have been going on for 40 years. Its incidence has been greatly reduced but it has not been eradicated.
Do vaccines always work?
Tricky question. Most vaccines introduced on a mass scale work on most people to whom they are given. Sometimes they prevent infection, sometimes serious illness.
But they might be more effective with some groups of people than with others. And, for whatever reason, a very few people might develop nasty side-effects after certain vaccinations.
What are anti-vaxxers afraid of?
They aren't a coherent group, all with the same fears. In the 19th Century people objected to compulsory vaccination. Some do so today.
Many people who aren't sure about a Covid-19 vaccine are afraid of possible side-effects. Most of these aren't "anti-vaxxers" though, just unsure.
Who has fuelled their cause?
I guess mainly stories of famous people coming out against vaccination. Such as Robert F Kennedy Jr in the USA, tennis star Novak Djokovic in Serbia, musician Eric Clapton…
Is another pandemic likely?
Unfortunately, yes. Encounters between wild animals and humans can lead to animal viruses "jumping" to humans.
As for preparing ourselves, we can't start developing a vaccine. No one can predict what kind of a virus will be involved next time.
But there are other lessons to be learned from the Covid-19 pandemic. Effectively protecting vulnerable communities from the effects of infectious disease involves much more than vaccination.
Immunization: How Vaccines Became Controversial, by Stuart Blume, Reaktion Books, out now.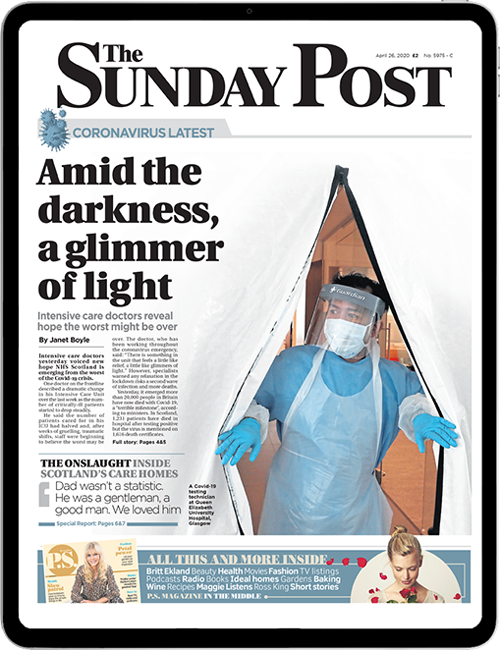 Enjoy the convenience of having The Sunday Post delivered as a digital ePaper straight to your smartphone, tablet or computer.
Subscribe for only £5.49 a month and enjoy all the benefits of the printed paper as a digital replica.
Subscribe