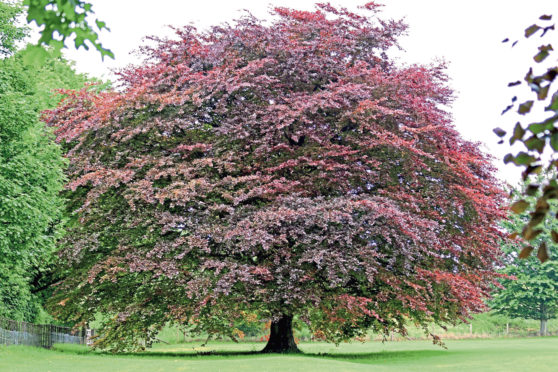 Trees are an important part of the British landscape, and now they're being celebrated in A History of Trees, a book which looks at how they have shaped our economy, warfare and superstition.
Author Simon Wills tells Stevie Gallacher The Honest Truth about trees.
---
What sparked your interest in trees?
I grew up in Dorset where trees are, like in much of the UK, an important part of the landscape.
My dad was interested in the natural world and brought me up to love nature.
There's an avenue of trees in Dorset called the Badbury Rings, which is an A-road lined with more than 300 beech trees planted over 150 years.
There's a huge tunnel of beech trees and I remember vividly being thrilled to travel through it as a child.
How important are trees?
When you close your eyes and picture some key landscapes in the UK – the Highlands, the New Forest, your local park – you probably think of trees.
They also play a key role for the planet; they're the biggest plants, produce loads of oxygen and keep us alive.
But also they've got loads of practical uses. The wood from them is so valuable.
How important is the wood we use from trees?
For thousands of years wood has had all sorts of uses. When you think about Britain as an island, we've had the Romans arriving, the Anglo Saxon invasion, the Viking invasion, to name a few. These key events in our history which have shaped Britain wouldn't have happened if it hadn't been for wood.
Music wouldn't exist as we know it, either, given that many instruments were made from wood for thousands of years.
How have trees been important to the economy?
At the beginning of the 18th Century, a man named Aaron Hill proposed that a whole industry might be created by extracting oil from beech nuts.
He even prophesied it would earn enough income to pay off the entire national debt, then estimated at £16 million.
Hill successfully persuaded many people to invest thousands of pounds in his scheme without appreciating the enormous organisation and effort required to yield a quite small amount of oil from a very large number of nuts.
It was a get-rich-quick scheme that speedily collapsed, and Mr Hill went bust.
What is Britain's largest tree?
A Douglas fir in Reelig Glen, near Inverness, is Britain's tallest tree. At 217ft it is the tallest conifer in Europe.
Were they used for medicine?
In the Highlands, the juice of an ash twig was customarily given to newborn babies in order to protect them from harm.
It was the first drink they were given, as it was believed to ward off evil.
Were trees revered as religious symbols?
Ancient Britons revered yew trees, perhaps because they lived to a grand old age. They're also gnarled and interesting to look at.
They are also evergreen, a reminder to ancient people that although it may have been the depths of winter, that spring was still to come.
The rowan tree was also thought to have had special powers in Scotland.
A popular rhyme advised combining the rowan with red thread: "Rowan tree and red thread, put the witches to their speed."
Why are there a lot of yew trees next to churches?
Since yew trees were revered by ancient Britons they were often at the site of pagan places of worship. A lot of the first churches were built on these sites, next to ancient yew trees.
What about the darker side of trees – were any particularly used for hanging?
In Scotland, the sycamore was traditionally used for hanging, unlike in England where elm trees were preferred. In London there is an area called the Elms, named after the trees there, where there were a lot of famous hangings of traitors and rebels including one William Wallace.
A History of Trees by Simon Wills is out now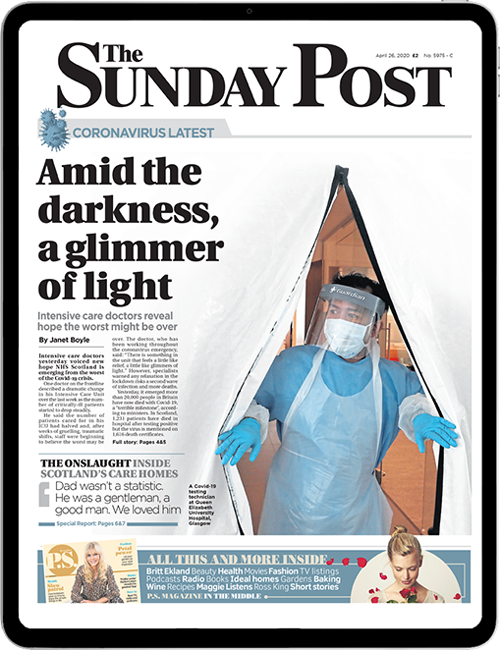 Enjoy the convenience of having The Sunday Post delivered as a digital ePaper straight to your smartphone, tablet or computer.
Subscribe for only £5.49 a month and enjoy all the benefits of the printed paper as a digital replica.
Subscribe