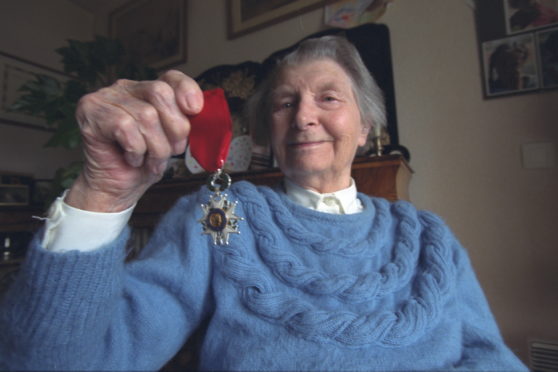 Elizabeth I and Cleopatra are perhaps the most recognisable, but a new book, Warriors And Wenches, details some of the lesser-known women who made their mark on history.
Author Michelle Rosenberg tells Stevie Gallacher the Honest Truth about these inspiring females.
---
Why do you think women's history is becoming more prevalent?
There is a growing awareness women have been misrepresented, under-represented and often completely ignored in global history.
Add to that the number of academics who are dedicated to changing that by revealing the fascinating stories of those women time has forgotten – and the impact that has on the way the world views women – and we may need to review our accepted version of historical events.
What can modern women learn from these figures?
Championing women in history is a way of empowering young women of today, giving them confidence to pursue their own dreams regardless of gender. With global politics being what it is, more women are using the examples of women in history to fight for their own equality, their own rights and determine their own place in history.
Are there more female historical figures than we've been led to believe?
Absolutely. You could even write a book about them! A recent archaeological excavation and DNA tests at the site of Japanese Battle of Senbon Matsubara in 1580 revealed that 35 of the 105 bodies were women.
Imagine if we knew who they were, their family histories, how they came to fight in a battle? Imagine if theirs were the names in history books that children learned about, instead of the usual suspects of women's history like Cleopatra and Elizabeth I?
How do you categorise them?
I chose the title to give a very broad scope to what I was researching; it's catchy and hopefully invites potential readers to dive in and learn more.
Wenches can variously mean a wanton, buxom woman or prostitute, or a tavern wench who served the drinks, but I have used it as a very broad term.
Many of these women chose to use the rules of a man's world to serve their own purposes.
Who is the earliest female historical figure you cover?
Artemisia of Caria was born some time during the 5th Century BC. She was the only female commander during the Greek-Persian Wars and the world's first female captain of a naval fleet – she was immortalised in the film 300: Rise Of An Empire by the brilliant Eva Green.
Why did some women have to pass as men – and how did they do it?
Catalina de Erauso, aka the Lieutenant Nun, spent 20 years living as a man. With options and roles for women of the time severely limited, and centuries before any type of acceptance or vocalisation of diverse sexual identities, it took balls – pun intended – to take on that type of deception.
She wanted to live a life on her own terms. She cut her hair and was so convincing in adopting a male persona that her own family were fooled.
Were some women trying to escape men?
Ulrika Eleonora Stalhammar was a cross dresser and Swedish female soldier who fought in the Great Northern War. Her family were impoverished and she refused to be forced into a loveless, miserable marriage of convenience to support them so she took some of her father's clothes, stole a horse and joined the army. She even got married – with her wife being none the wiser, allegedly, as the relationship was never traditionally consummated.
How brave were these women?
That's not an easy question – "brave" doesn't necessarily mean physical bravery. The warriors in the book all have that in spades – it takes guts to be the only woman to have ever joined the French Royal Legion like Susan Travers.
But you also have the social battlefield of royal courts – Mary Boleyn lived her life on a knife edge with her sister as Queen, when your favour with the king could turn in the blink of an eye.
---
Warriors and Wenches by Michelle Rosenberg is out now