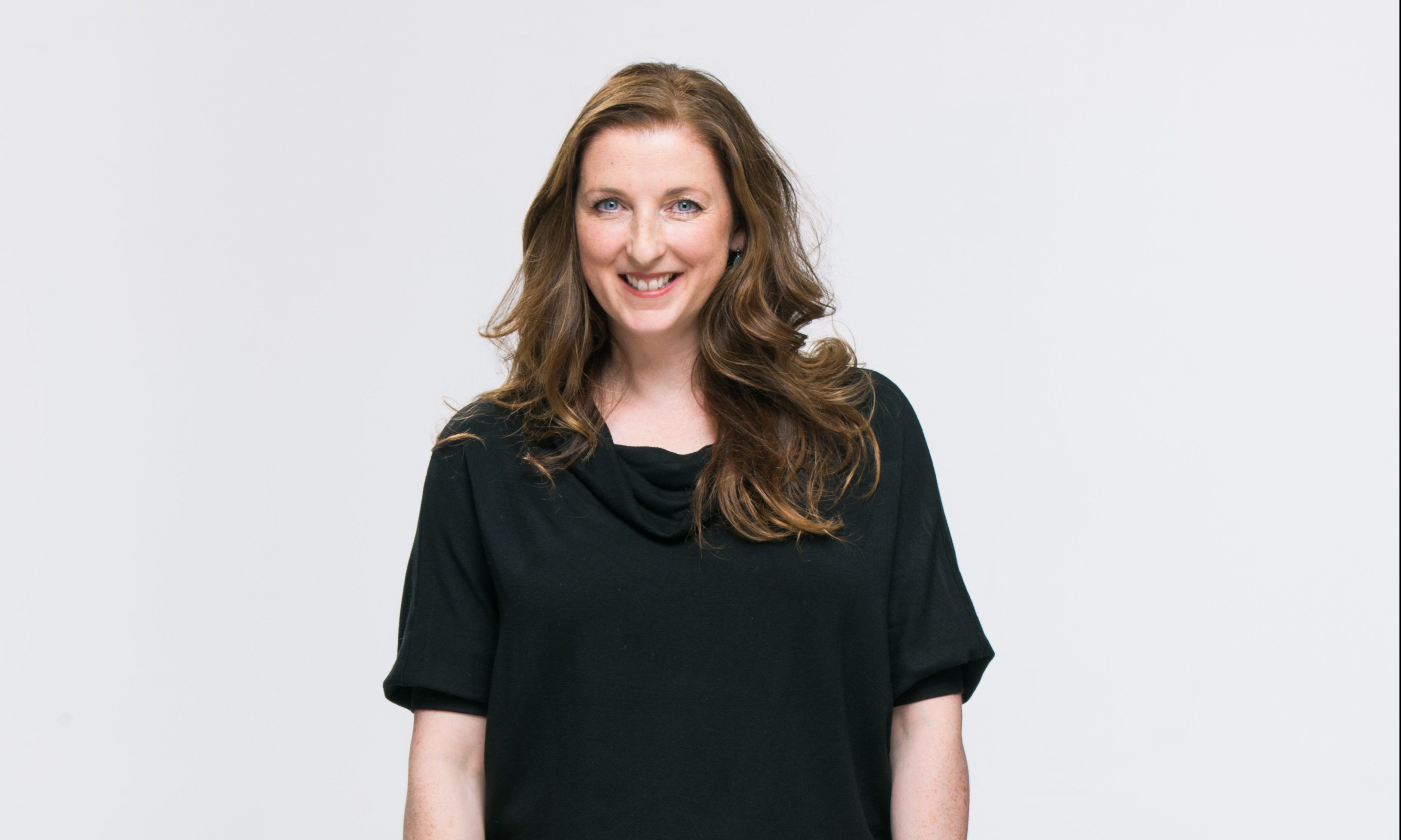 NEW Scot Squad star Julie Wilson Nimmo says girl power has made the show a fairer sex cop.
The spoof comedy about a fictional Scottish Police Force returns this week with two new recruits, DC Megan Squire, played by Julie, and DC Andrea McGill, played by Louise McCarthy .
They join the regular cast including Jack Docherty, Jordan Young, Grado and Sally Reid.
"There was chat at first about the new DCs being guys – boring!" Julie, 44, told iN10.
"And then there was the suggestion that the two of them would be fighting each other, but I didn't think that had any longevity and asked that they please got on.
"I sound like I'm burning my bra here, but it definitely needed more women in it.
"Hopefully, viewers will like us. If not, if there's another series, you might hear the pair of us have been transferred to Manchester."
Julie says she was initially asked in just to run some things through. And, as a big fan of the show, she didn't raise her hopes too much.
"I realised I might just not fit in," admits Julie, still much-loved as Miss Hoolie in kids' favourite Balamory.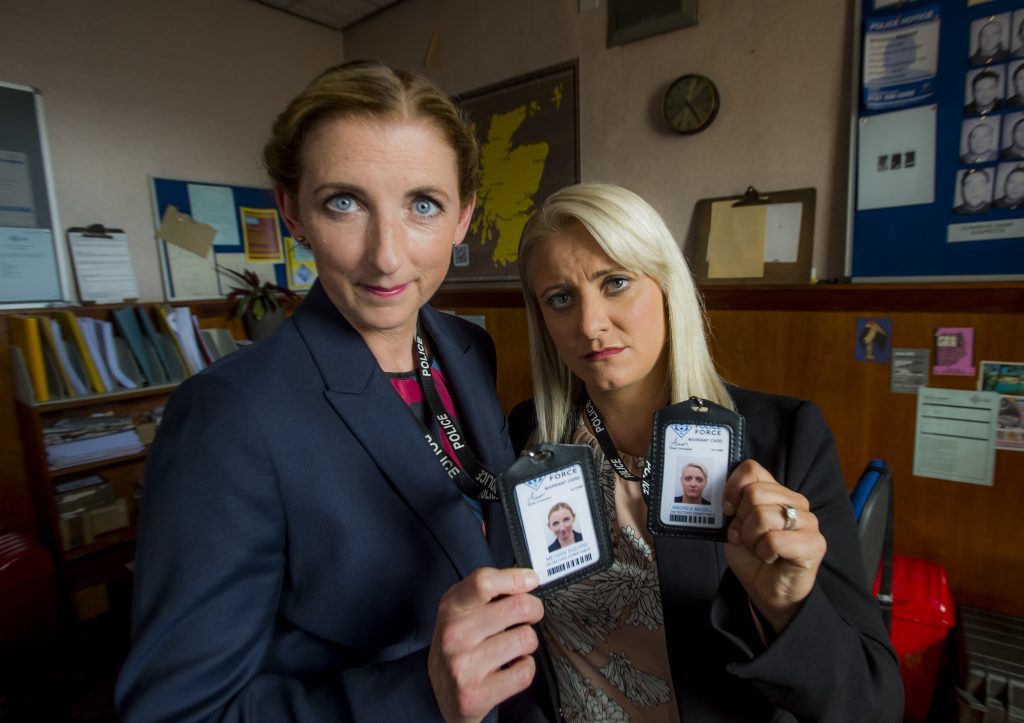 "Even when you get to my age in this job you can never presume anything."
Playing a copper prompts a question as to whether Julie has had any dealings with the long arm of the law herself.
The answer from ball-of-energy chatterbox Julie is that there was almost a moment when she fell foul.
"I used to be a vegetarian – I had to give it up because I was so anaemic after my second son was born – and I was into banning fox hunting.
"I went to a demo once and there was a bit of a scuffle and I nearly got put in the back of a police van. But they just told us to move on."
It's a busy time for mum-of-two Julie, who is married to Still Game creator and star Greg Hemphill.
Greg and fellow writer and star Ford Kiernan have penned a part for Julie in the soon-to-be-seen new series about pensioners Jack and Victor.
She found herself working with favourite character Methadone Mick, played by Scott Reid who showed his versatility as a suspected murderer in Line Of Duty.
"We were all out one day at a football match and it was real flashback to when we were all a lot younger," laughs Julie.
"I've been on set with Greg and Ford before but watching everybody together on camera was brilliant.
"That's a gang you would love to be in."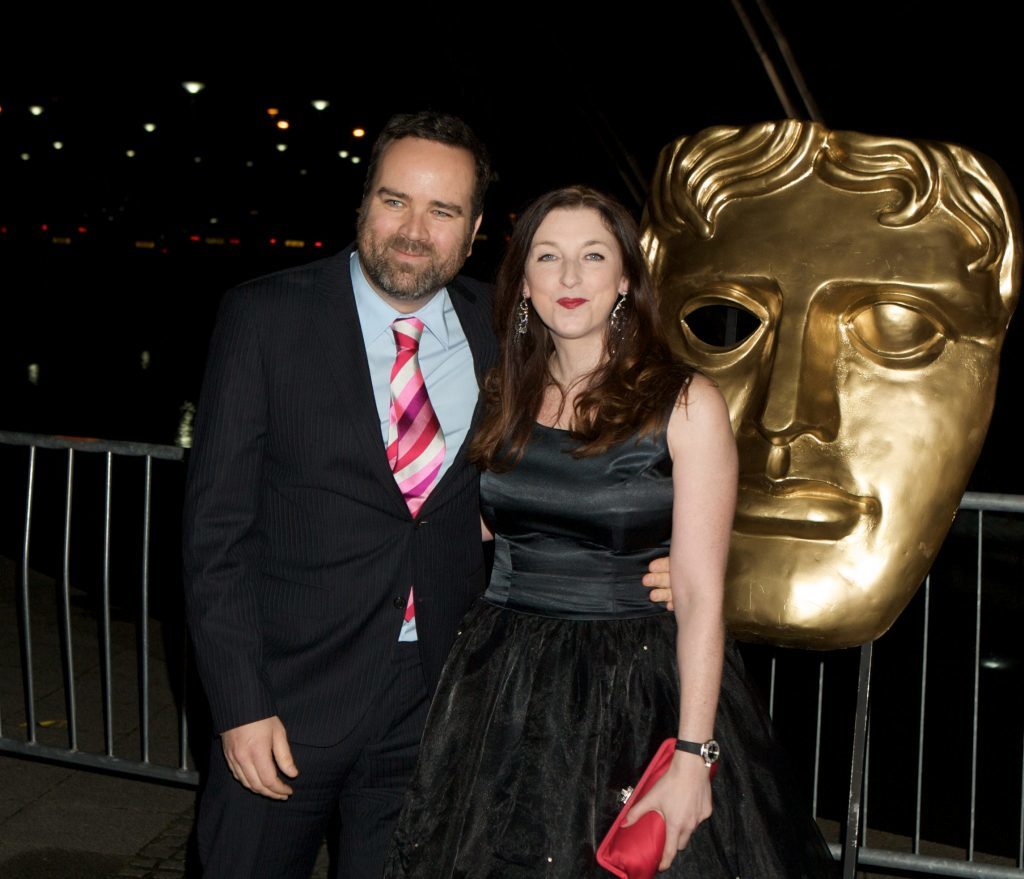 And Julie and Greg, who have two sons, Benny, 16, and Chevy, 12, have been working together on another project.
Julie was cast in spooky comedy horror West Skerra Light, screened last year, and have recently finished another one called Long Night At Blackstone.
Once again it was written and directed by Greg and has many of the same cast but playing different characters in a completely new story.
"I've worked with Greg a bit in the past and we like working together now because we hadn't done it for a long time," says Julie.
"It was a lot easier this time that on West Skerra which was Greg's first time directing a feature. He was quite nerve-wracked because of that and I was nervous, too.
"We've got this shorthand that makes it work well. I probably would ask another director if it was rubbish but Greg knows if I'd like to do it again.
"We laugh at the same things, so we're on the same wavelength whereas you need to build that up with another director."
And with the boys now growing up, Julie says it's becoming easier to take on fresh projects.
"I don't really want to go and tour as much these days but I do like theatre as stage is probably my first love," adds Julie.
"Like every mum it's always just a case of balancing things when you've got kids. It's definitely easier now that the boys are bigger. And Greg is often around writing here with Ford anyway."
Scot Squad, BBC1 Scotland, Wednesday, 10.40pm.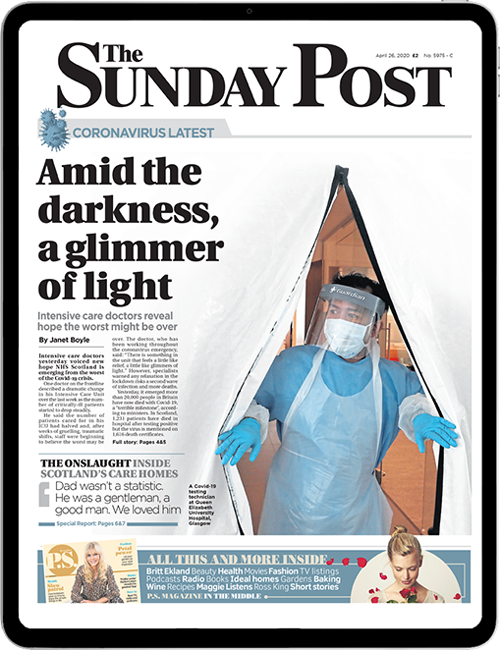 Enjoy the convenience of having The Sunday Post delivered as a digital ePaper straight to your smartphone, tablet or computer.
Subscribe for only £5.49 a month and enjoy all the benefits of the printed paper as a digital replica.
Subscribe