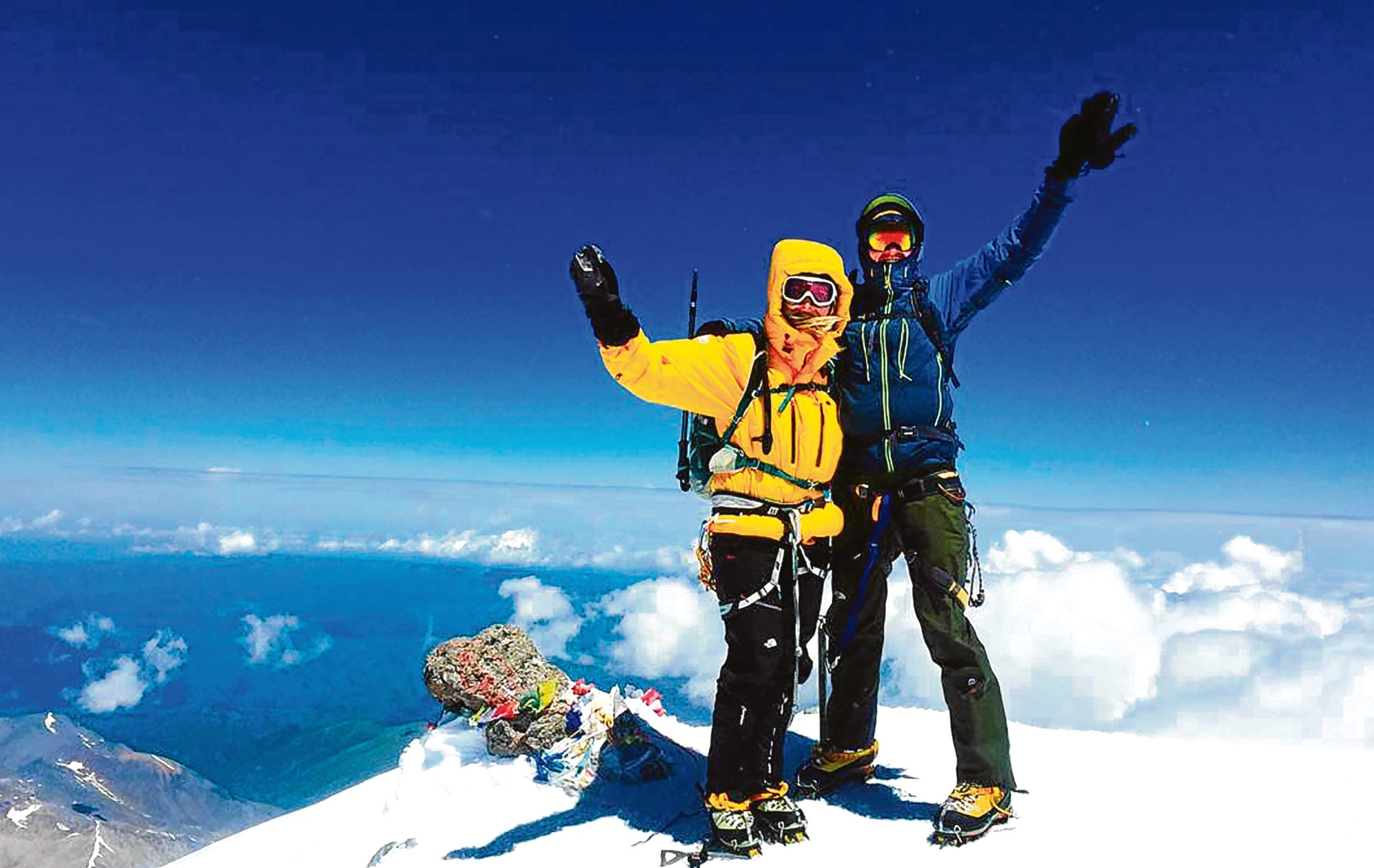 AN intrepid engineer is on the edge of fulfilling his dream of conquering the world's toughest mountaineering challenge.
Peter Sunnucks, 35, will be joined by his wife Elizabeth Wood when he heads to Antarctica in two weeks' time to try to scale the last of seven of the earth's highest peaks.
He decided to take on the gruelling Seven Summits Challenge – climbing the seven highest summits on seven continents – after scaling Mount Everest in 2010.
A few months previous to Everest, Peter had topped the 22,838 foot-high Aconcagua in Argentina, then after Everest he conquered the mighty Denali in Alaska in 2013.
Elizabeth, 31, has joined him on his last three climbs –Tanzania's Mount Kilimanjaro in 2014 then Carstensz Pyramid in New Guinea and Mt Elbrus in Russia.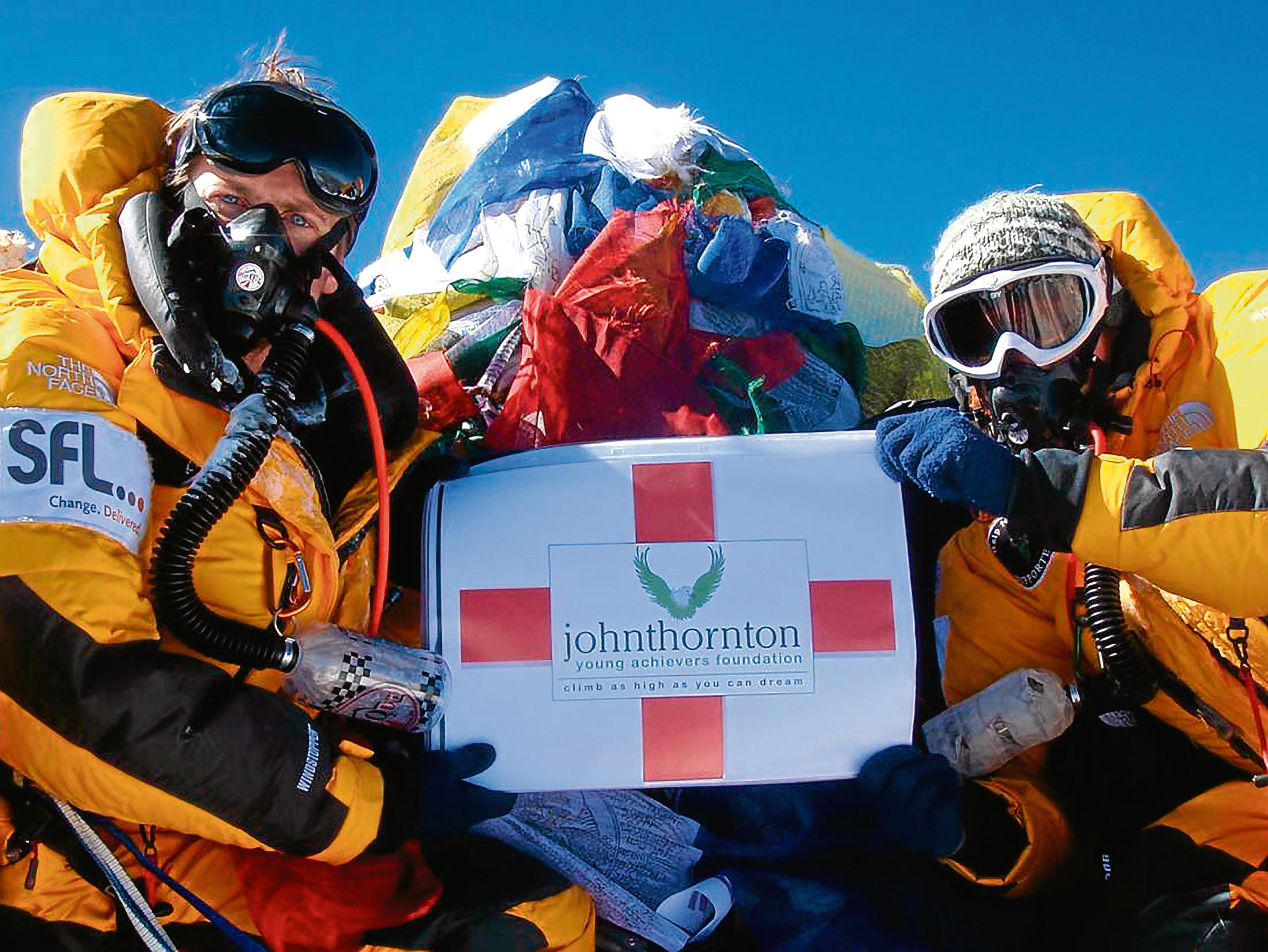 The couple was inspired to take on the challenge after the loss of a parent and a friend.
Peter, from Edinburgh, came up with the idea after his friend John Thornton was killed in Afghanistan in 2008, aged just 22. Peter and another friend, Capt Matt Snook, made it to the top of Everest in 2010 in his honour.
Elizabeth is climbing in memory of her mother Kirsty who died 10 years ago, in her 50s, from early onset Alzheimer's disease.
Peter said: "This is going to test us to the limits.
"But it will be worth it in the memory of Elizabeth's mum and for John, and hopefully we will raise some money for a couple of good causes too."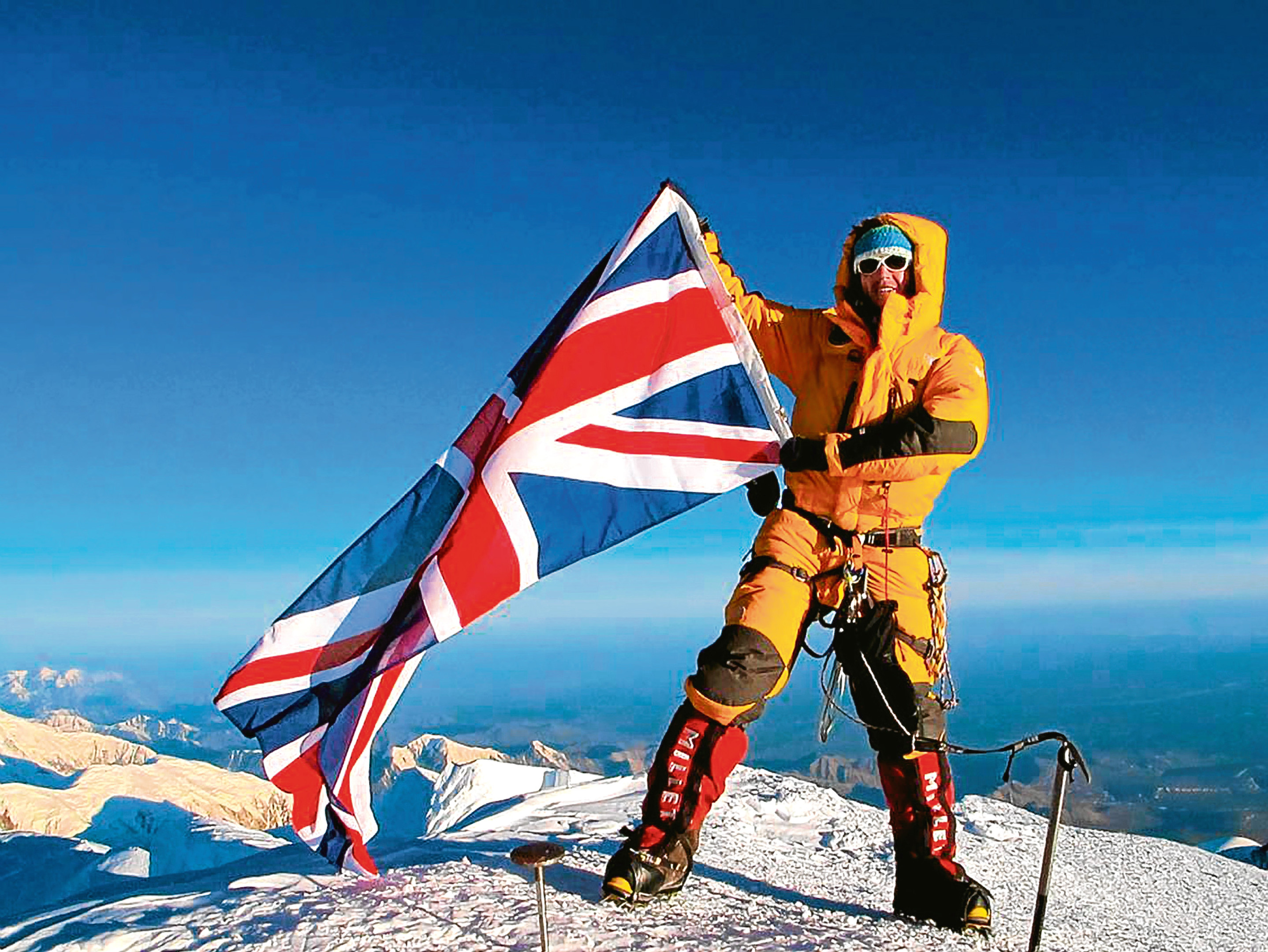 The couple will be joined by climber Joel Johansson when they attempt their seventh and final peak – the daunting Vinson Massif in Antarctica.
"Down there, we could be facing highs of minus 10 degrees and lows of minus 60, depending on wind shifts," Peter told The Sunday Post.
The mountaineer reckoned taking on Indonesia's Carstensz Pyramid has been their toughest test so far. At a towering 16,024ft, it is the tallest mountain in Australasia.
They and their party trekked through steamy jungle conditions for six days to reach base camp.
"It was exciting because we came across nomadic tribes who don't get many western visitors at all," he said.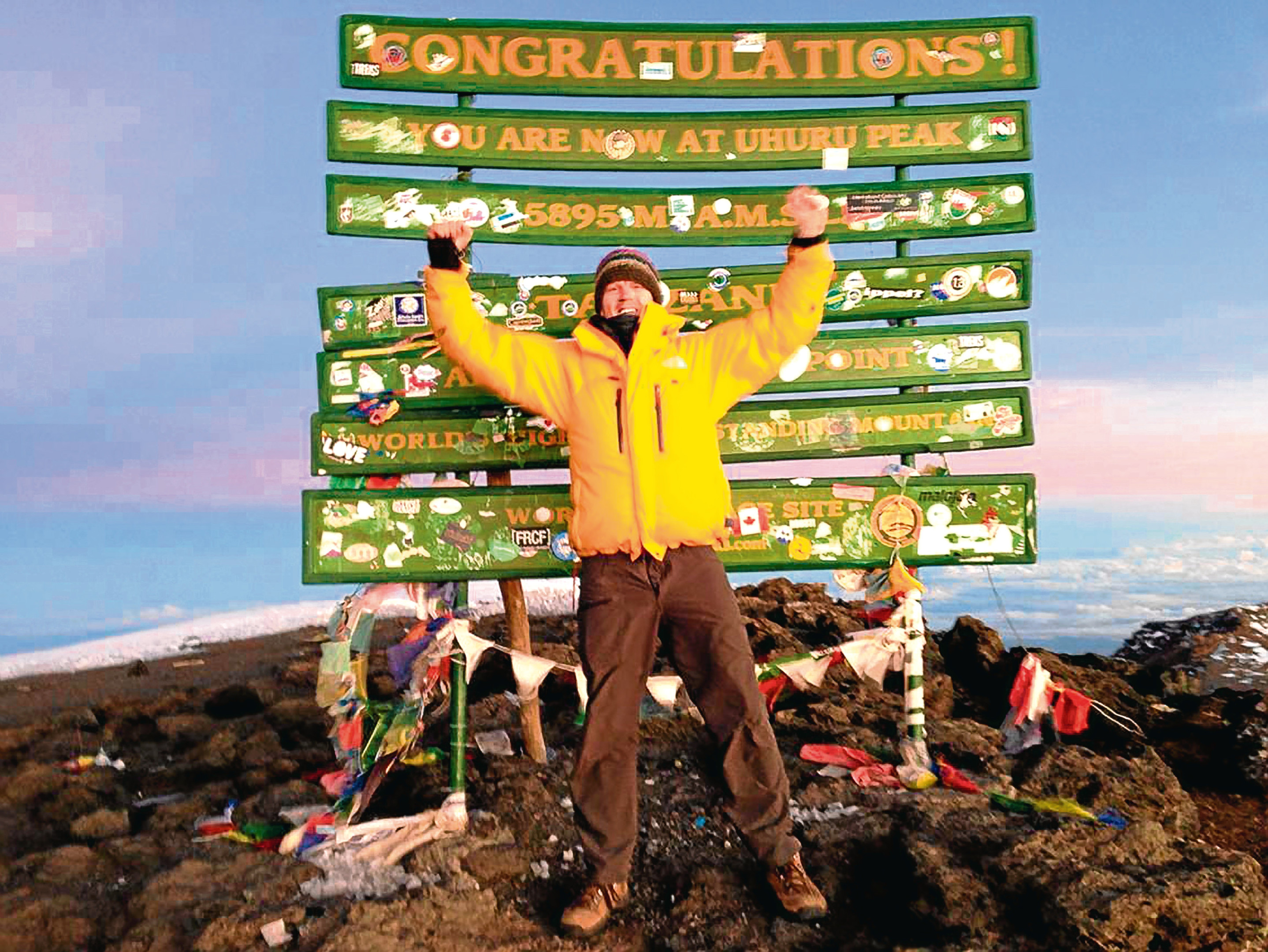 The couple had considered postponing their wedding until the Seven Summits challenge was over but tied the knot earlier this year.
The couple have been tackling the Seven Summits challenge during holiday leave from their busy jobs.
"It has been a great test of our relationship," Peter said. "But our second date was to a climbing wall and we share a common interest of exploration and travel.
"When you are on climbs like the ones we have been doing and staying in tents and mountain huts in the middle of nowhere, you get to know each other particularly well."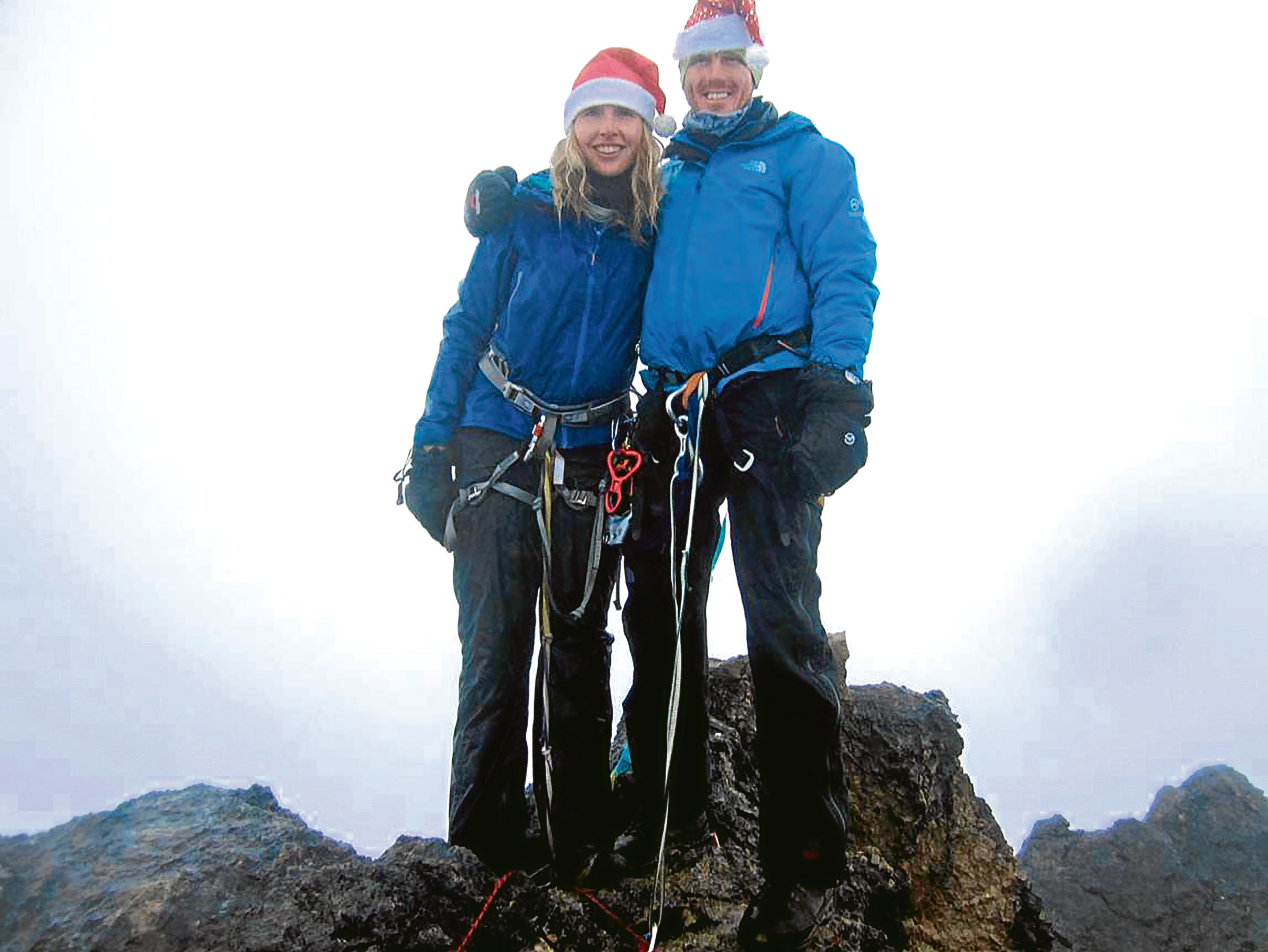 Having to pass the grim sight of abandoned, frozen bodies of dead climbers at Everest's "death zone" above 25,000 feet did not put him off doing the rest of the Seven Summits challenge.
The reason for the "death zone" name is because nothing lives at that altitude or above and no human can survive long there due to the lack of oxygen in the thin air.
"I have witnessed some tragic events on different mountains such as fatal avalanches," he said. "It is moments like that which make you appreciate life.
"I was determined to make it to the top of Everest for John. He was a remarkable man who crammed a lot into his 22 years. It was always his ambition to climb the world's highest mountain, so Matt and I did it for him."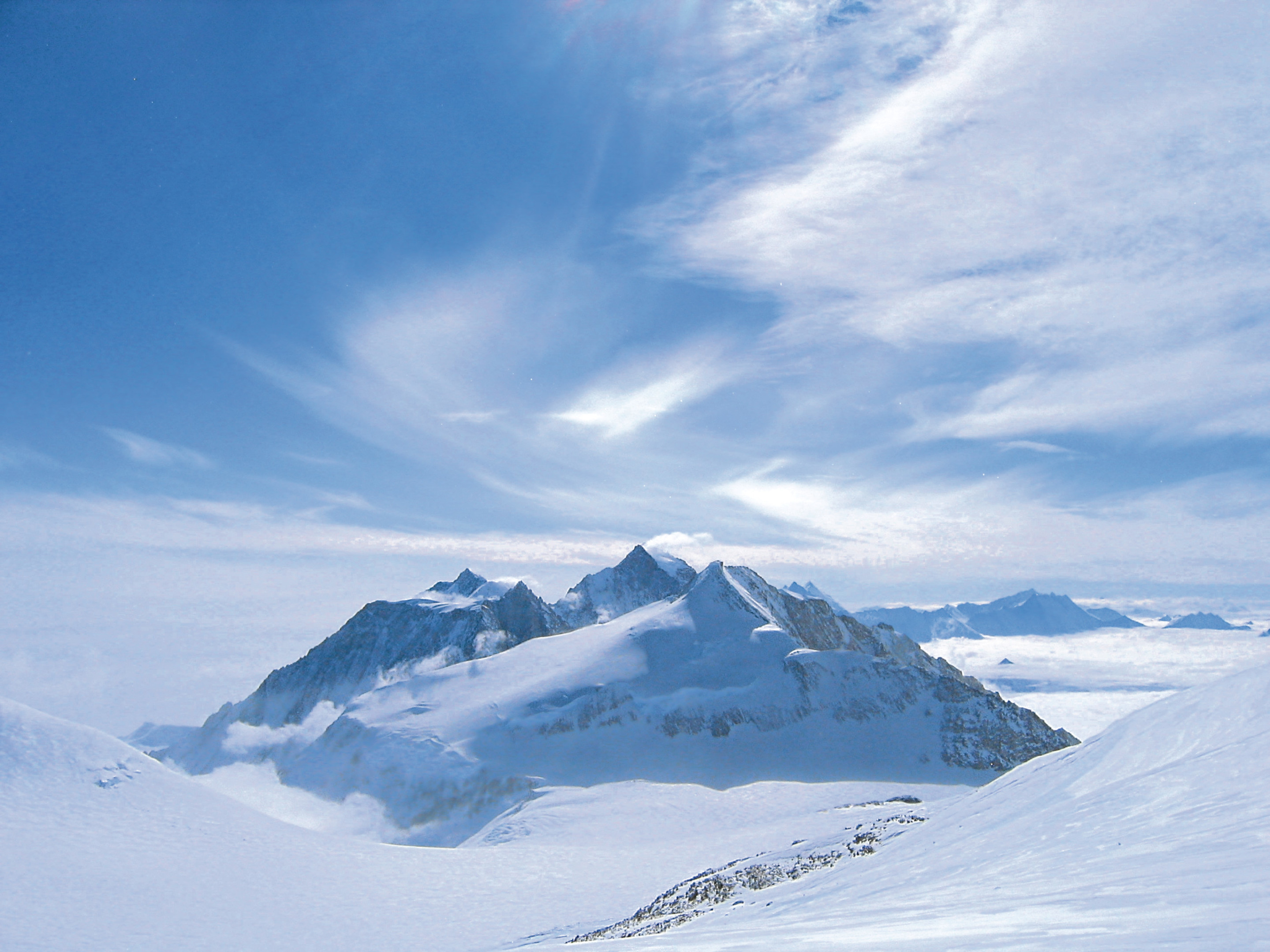 To prepare for the expedition the couple has been training in Scotland and Sweden.
"Because it will be so cold, physical fitness is very important," he said. "We have been climbing a lot of Munros with heavy back packs on and in Sweden we were pulling sledges and digging snow holes and sleeping in there."
Donate at http://uk.virginmoneygiving.com/team/ventureantarctica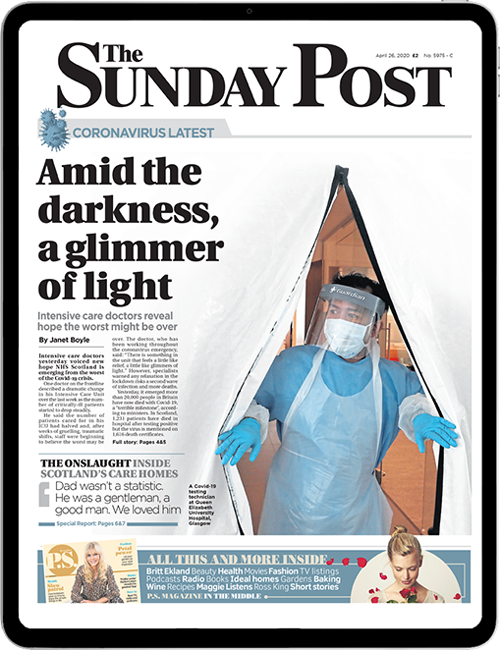 Enjoy the convenience of having The Sunday Post delivered as a digital ePaper straight to your smartphone, tablet or computer.
Subscribe for only £5.49 a month and enjoy all the benefits of the printed paper as a digital replica.
Subscribe