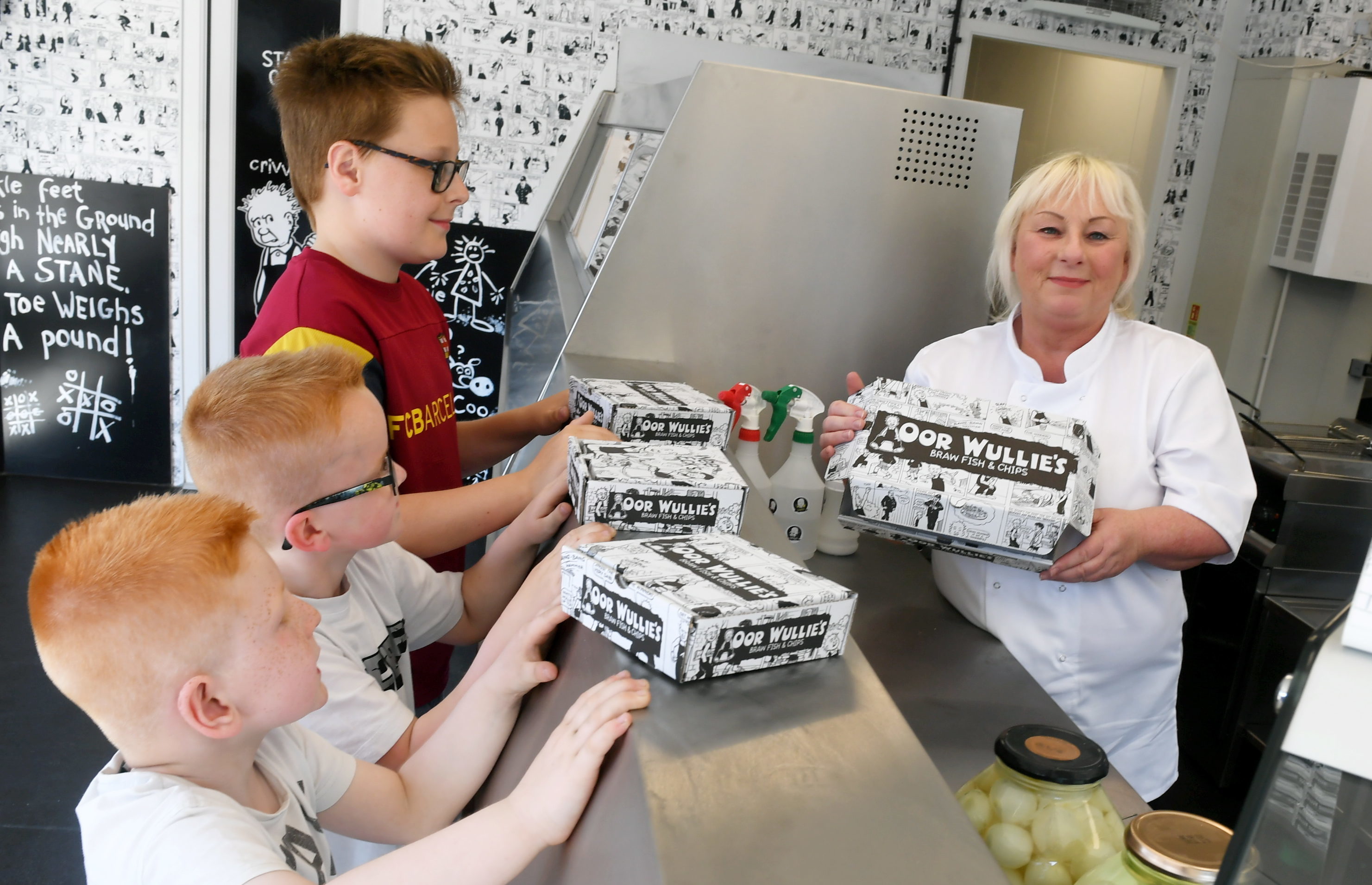 A LIFELONG Oor Wullie fan has told of his delight at launching a chipper themed around the popular cartoon character.
Oor Wullie's Braw Fish & Chips officially opened its doors on Saturday on Aberdeen's Great Western Road.
The former Mr Chips shop has now become the first of its kind after owner Craig Thomson teamed up with Oor Wullie creators and publishers DC Thomson.
Craig said the idea came to him out of the blue during a conversation with his wife while on holiday in Florida.
He told our sister title the Evening Express: "We were speaking about cartoon characters and all that and it just came into my head it would be great to have a character-themed fish and chip shop – and the obvious one was Oor Wullie.
"I've been a big fan forever."
The 49-year-old, who stays in the Banchory-Devenick area, set the wheels in motion by contacting DC Thomson, the company behind the popular cartoon.
He said: "They thought it was a great idea. Gordon Tait from DC Thomson has designed it all.
"We looked at places all over Scotland. We figured, to get the first one open as soon as possible, it would be easier to find an existing one."
The Mr Chips shop in Mannofield, which Craig already owned, was picked and work got under way to transform it.
Everything from the vending machine and walls inside the shop to the pillars outside the main entrance are covered in scenes from the comic strip. Souvenirs are also available including bags, aprons, hats, cups, golf balls and even yo-yos.
Craig said he was over the moon to finally get the shop open and with the public's response.
He said: "It's absolutely great. I didn't think when I was reading the books when I was a kid this would ever happen.
"Saturday was great, even though we hadn't really told anyone it was happening. Long may it continue.
"A lot of thought's gone into it so hopefully it's come out the right way. Everybody so far seems to think it has."