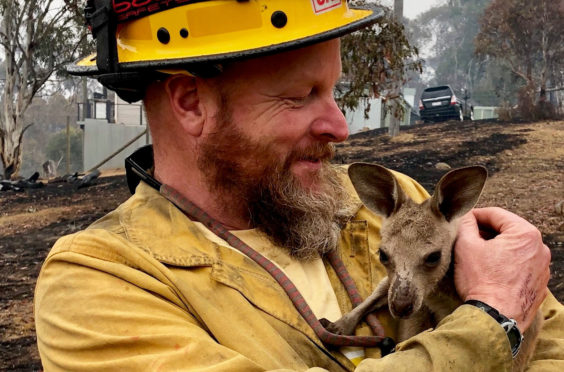 For the past 14 years that I've been coming to Australia in January I've been aware of bush fires, though this time they have been more widespread and devastating.
Usually when I arrive in Sydney, there are clear blue skies and heat; now it's overcast and grey because of the spread of smoke.
On Thursday I was at a conference in New Zealand and, for the opening of the event, we heard from an indigenous Mauri performer who spoke about the fires and prayed for those affected.
He explained the indigenous people have always worked with the land to respond to natural events, and he was calling for the authorities to draw on this knowledge and expertise to prevent such a spread of fires in future.
It's been heartbreaking to watch the reports on the number of animals that have been killed and displaced, and of course those people who have lost their lives, their homes, loved ones and livelihoods.
Surely there has to be a way to minimise the damage in future, and that must be the focus now?