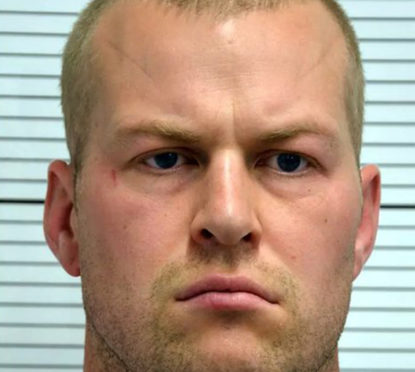 The Army is waging a secret war to stop soldiers being radicalised by far-right extremists.
The military is deploying specialist counter-intelligence techniques and intervention programmes specifically designed to identify soldiers at risk of radicalisation, we can reveal.
Referring troops to the Prevent programme is part of a drive by the armed forces against far-right infiltration as senior officers work alongside police and Home Office counter-terrorism teams to prevent serving personnel joining neo-Nazi groups.
In response to our inquiries ­concerning soldiers linked to far-right groups such as the Scottish Defence League, English Defence League, System Resistance Network, National Front and Britain First, the Ministry of Defence told us that 6,613 records of allegedly criminal behaviour had been added to the military police database since 2017.
A spokesman could not say how many were linked to alleged extremism. "The armed forces are working alongside Prevent teams within the Home Office and police to provide units with regional points of contact who are there to take the lead and provide advice. Prevent training is being ­developed for the units."
He said that key personnel were now being made aware of the action to take if they believed an individual was showing any signs of radicalisation.
He added: "The information/suspicions are reported to the civilian police in the first instance who will advise the unit of the follow-on actions. Each ­circumstance is likely to be different."
The UK Government's Prevent policy is a key part of its counter-terrorism strategy and places a duty on public bodies such as councils, schools and universities to have "due regard to the need to prevent people from being drawn into terrorism".
Concerns over links between the UK's armed forces and far-right groups escalated last year after the conviction of Lance Corporal Mikko Vehvilainen, a white supremacist who was jailed for eight years.
The Afghan veteran was found guilty of belonging to National Action, the banned neo-Nazi terror group with an offshoot called Scottish Dawn, also now proscribed.
Vehvilainen served with the Royal Anglian Regiment but was a self-­confessed racist who acted as a recruiter for National Action.
He was a key part of National Action's strategy to grow its membership within the armed forces. Other members also tried to join the Army but were rejected.
A photograph of grinning soldiers alongside far-right activist Stephen Lennon, aka Tommy Robinson, also prompted concerns last year.
The Army launched an investigation in October after the former English Defence League leader posted an image of himself surrounded by a group of men in camouflage uniform.
The government's counter-­extremism tsar, Sara Khan, criticised Lennon at the time, saying that his "attention-seeking is cover for ­divisive anti-Muslim hatred".
She added: "This is typical of the far right. They manipulate and exploit their way into the mainstream, often targeting the military and co-opting its symbols."
Prevent work is intended to deal with all kinds of UK terrorist threats and has been criticised by Muslim communities, who feel unfairly targeted.
The most significant threats have been from Islamist terrorist organisations but far-right groups are viewed as an increasing threat.
Following the recent attacks on mosques in New Zealand that left 50 people dead, the UK Government said it was "perfectly possible" a far-right attack could happen here.
Far-right referrals to Prevent, a voluntary programme aiming to divert people from terrorism before they offend, have increased in recent years.
Since 2012-13, the number of extreme right-wing individuals receiving support via Prevent has increased almost 300%, while the number of Islamist extremists has increased by 80%.
The MoD said all ­service personnel are subject to vetting as part of the recruitment process, which establishes any prior criminal convictions or links to extremist or proscribed organisations.
"Extremist ideologies are ­completely at odds with the core values and standards of the armed forces," the MoD added.
Vehvilainen appeared in the Birmingham Crown Court dock at his trial alongside fellow soldier Private Mark Barrett, who was also accused of membership of the banned group. Barrett was acquitted of being a National Action member, but jurors heard he had a cardboard swastika openly displayed on his windowsill at Alexander Barracks in Cyprus.
The 25-year-old told police during interviews his sketchbook doodles of the Nazi symbol and Second World War German tanks had been at the behest of "intimidating" Vehvilainen.
It is understood Vehvilainen and Barrett, formerly of Kendrew Barracks, Cottesmore, Rutland, have since been thrown out of the Army. Two other soldiers, both of whom knew Vehvilainen, faced criminal charges but were internally disciplined and remained in the Army.
Last August, a right-wing extremist caught with a bomb-making kit in his Edinburgh flat was sentenced to 12 years in jail.
Peter Morgan was a member of the far-right Scottish Defence League and, when police raided his flat, they found a Nazi flag, far-right literature and terrorist training manuals.
Morgan's trial heard he was "quite proud" to be part of the Scottish Defence League and travelled with others from the group to attend a white pride rally in Manchester in 2015.
He was photographed at the march with his hood up carrying a Scottish saltire flag and holding a "white pride worldwide" poster.
In January, a former Royal Marine living in Dundee was jailed for six years after being caught with a pipe bomb in his flat and equipment to make nine more devices.
Alan Peach was previously jailed for three years in 2012 after causing a blast at a Dundee tenement. There was no evidence he had links to far-right groups.
Carol Monaghan, the SNP's Westminster spokesperson for armed forces and veterans, said: "We expect our armed forces personnel to have the highest standards in terms of conduct and integrity and any suggestion of hard-right recruitment should be treated with the utmost seriousness.
"It was deeply disturbing to view photos of young men in Army uniforms posing with a known hard-right British Nationalist. However, senior Army officers were quick to acknowledge how inappropriate this was.
"I have had discussions with senior Army representatives who are committed to being proactive in tackling any signs of radicalisation.
"Regardless of any criticism of Prevent, members of the armed forces must be alert to the dangers of white supremacist radicalisation. This should include a zero-tolerance approach to social media activities promoting right-wing terror groups, and strong leadership from senior officers in setting an appropriate example."
Unite Against Fascism said: "The figures suggest the military are sluggish in tackling a long-established problem within their ranks. You can bet they'd be faster to act if a Muslim showed signs of radicalisation. It's not just National Action but other far-right activists have been working to build in the military."
The Government said: "No individual or group should be free to spread hate or incite violence. We are determined to tackle all forms of extremism and terrorism, challenge the poisonous narratives they promote and support communities.
"The MoD issued a new Prevent policy in March 2019 and police, MoD and the Home Office are working closely together to make sure the right support is offered to people vulnerable to being drawn into terrorism, including veterans and others with links to the military."
---
Ex-squaddie: We're brainwashed to become bigots
by Krissy Storrar
Drilling soldiers to think their enemies are different to them is a key factor in former servicemen turning to the far right, according to one ex-soldier who became involved with the extremist Scottish Defence League.
He told how the patriotism which leads young men in particular to join the Army can easily tip over into right-wing extremism, fuelled by "brainwashing" and the use of racist terms designed to dehumanise their enemies. He said: "Being a British soldier was about being patriotic.
"It's all about fighting for your country. If you come from nothing and haven't got anything then the Army is the ideal life. But you get brainwashed in there.
"You are led to believe these people are the enemy, these people are bad.
"It's drummed into you to hate these people. It was probably to psyche you up if you do go to Iraq or Afghanistan when they need you to kill them.
"What draws ex-soldiers to right-wing groups is if they have been to Iraq or Afghanistan, know boys who have been killed or injured.
"In the army it's all 'raghead this, raghead that' and those terms are used to make us think they are something different to us.
"You're more likely to go kill them if that's what you've been trained to think of them as. You're brainwashed in the Army to be more bigoted than racist and it plants that seed of hate in your mind."
The man, a Scot in his 30s, described how the SDL would look to recruit ex-servicemen through social media and charities offering support to veterans.
He added: "You come out of the army with no structured support and no help.
"People might have PTSD or something is not quite right with them and they find this movement.
"It gives you a sense of belonging and a family environment."
He said some groups founded to highlight injustices in communities and represent people who felt frustrated or disaffected had subsequently been hijacked by right-wing extremists.
He said: "What is happening now is wrong, when it starts going down the far-right route.
"It was about what was hurting people and what was happening in Scotland. Then it turned into a ragtag racist group.
"They are not there for what we were there for."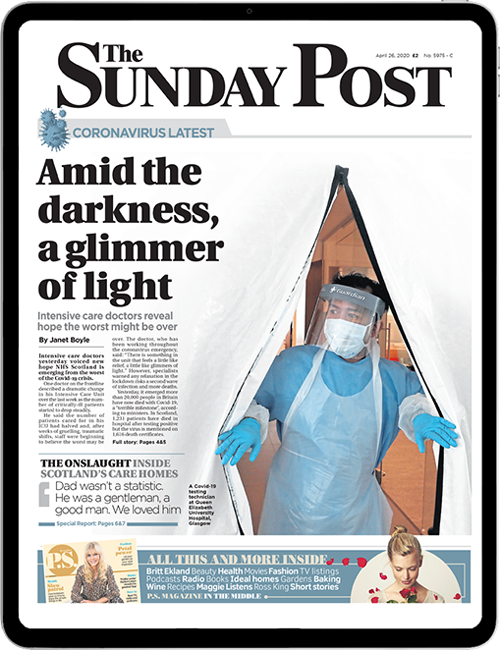 Enjoy the convenience of having The Sunday Post delivered as a digital ePaper straight to your smartphone, tablet or computer.
Subscribe for only £5.49 a month and enjoy all the benefits of the printed paper as a digital replica.
Subscribe