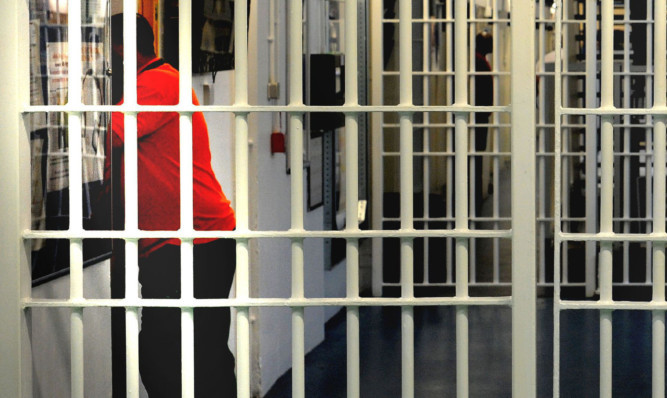 Scotland's prisons will soon have almost 1,000 more prisoners than cells, according to official projections.
The Scottish Prison Service (SPS) has revealed the number of prisoners will top 8,500 by the summer, the highest figure in decades, putting Scotland's prisons more than 900 over capacity.
Fewer criminals than ever are being handed custodial sentences – but fewer prisoners are being released, meaning the population continues to rise.
Barlinnie in Glasgow was the most overcrowded, with 462 more prisoners than spaces. Dumfries, Edinburgh, Glenochil, Inverness, Kilmarnock, Perth and Shotts were also over capacity in the figures for April when the average overall prison population was 8,186.
The SPS said: "It is possible we will top 8,500 prisoners by the summer, which is almost 1,000 over. We are putting them here there and everywhere."
Scottish Liberal Democrat ­justice spokesman Liam McArthur MSP said overcrowding could lead to an increase in reoffending if rehabilitation programmes are overstretched.
He said: "Overworked prison staff have less time to work with individuals to help improve their physical and mental health, their skills and their chances of getting their lives back on track. As a result, increasing rehabilitation and reducing reoffending becomes more difficult."
The Prison Officers Association Scotland said this week staff will be balloted on industrial action over pay, as union leaders warned staff morale "has never been lower".
Scottish Greens justice spokesman John Finnie MSP said the predicted rise in prison numbers was "disappointing and worrying".
He said: "While acknowledging additional funds have been allocated to community justice, it will take real commitment, and more resources, to alter this depressing continuation of incarcerating so many."
Proposals to rebuild Barlinnie are at the planning stage but the Howard League, which campaigns for penal reform, cautioned against creating more spaces.
The League's policy expert, Emma Jardine, said: "The answer lies in a wholesale change in sentencing practice, which acknowledges that imprisoning people for longer periods of time will not ultimately create a safer Scotland."
Justice Minister Humza Yousaf told the Scottish Parliament recently that Scotland has the highest imprisonment rate in western Europe, with 144 per 100,000 of the population in jail.
But, he told The Post, crime has been cut by about a third over the past decade.
Mr Yousaf said: "We continue to strengthen the provision of alternatives to custody, both to tackle the high remand population and to ensure community sentences can support rehabilitation and reduce reoffending to help keep crime down.
"This includes an expansion of electronic monitoring, over £100 million to support community interventions and the forthcoming extension of the presumption against short sentences."
SPS chief executive Colin McConnell said the ever-increasing prison population is creating "unanticipated challenges" and is "increasingly complex to manage" due to a rising number of sex offenders who must be segregated and serious organised crime figures who must be kept apart.
A spokesman for the SPS explained: "In the last two decades the number of prisoners serving life sentences has risen from 500 to 1,000.
"The number of sex offenders has risen from 500 to around 1,500, which is the equivalent of a very full Barlinnie.
"But these prisoners have to be managed and kept apart from the mainstream population.
"Similarly organised crime figures must be kept apart because they bring their rivalries into prison with them and there has been an increase in the number of prisoners who were involved in serious organised crime."
The number of individuals who are handed prison sentences has fallen by 29%, according to Scottish Government figures.
The increase in prison population is because the average custodial sentence has increased by 21% and fewer prisoners are being released.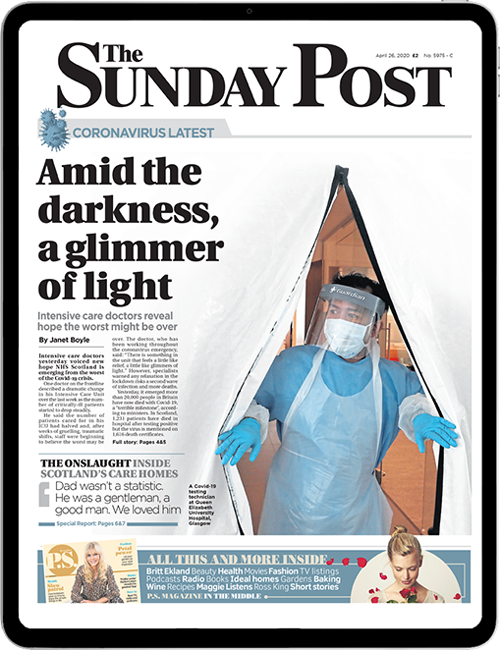 Enjoy the convenience of having The Sunday Post delivered as a digital ePaper straight to your smartphone, tablet or computer.
Subscribe for only £5.49 a month and enjoy all the benefits of the printed paper as a digital replica.
Subscribe