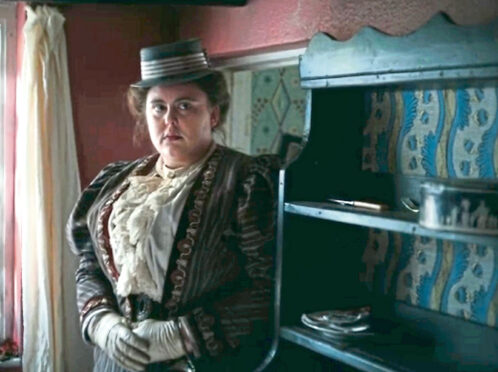 Deep-set crow's feet, neck wattle and wrinkles: at 33, Glasgow girl Sharon Rooney has the lot – but only when shooting her new movie.
The My Mad Fat Diary star sat patiently for hours while make-up artists transformed her into a 72-year-old with glued-on jowls and special contact lenses to create the illusion of rheumy eyes.
"I would get messages from my mum saying 'Send me pictures,'" recalls Rooney.
"Eventually I gave in and immediately she said, 'You look like your gran.' That's what I tried to warn her! I looked so like her mum, who passed away not long ago, although my gran wouldn't mind, she'd have found it funny.
"I found it fascinating, but not scary because we should be allowed to age. In fact, there's something beautiful about ageing.
"You can see a life in a face. For instance, I have a really strong frown line between my eyes because I frown when I'm concentrating. I also have smile lines, because that's been my life, so I'd never want to erase that."
In The Electrical Life Of Louis Wain, Rooney plays the sister of the titular artist, who made a fortune painting affectionate pictures of cats, only to lose the lot through bad business deals and ill health.
Since the movies spans decades she appears first as a teen, then a middle–aged woman and eventually as a pensioner.
"The make-up people were brilliant," she says. "But I think it was harder making me look 17 than it was to make me look 70."
The film is a passion project for Benedict Cumberbatch, who produced it through his own company, as well as starring as the cat-obsessed Louis Wain.
It reunited Rooney and the Doctor Strange star for the first time since 2013, when she was cast in a Sherlock episode called The Empty Hearse: "I only had a tiny wee scene and it wasn't even with Benedict but Sherlock is one of my mum's favourite shows and before filming the whole cast got together to read through the script, so I got to sit in a room and watch Benedict and Martin Freeman work."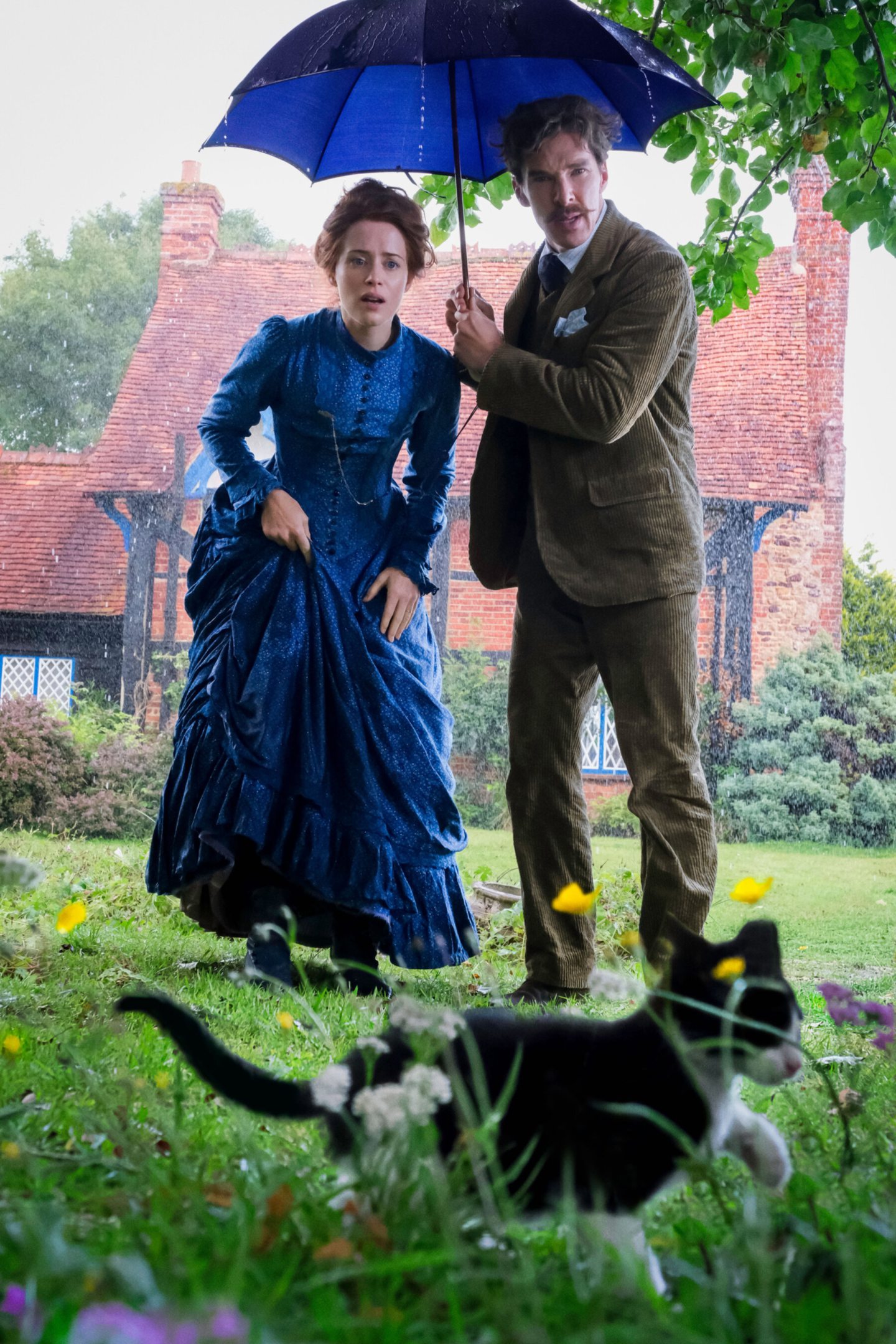 Eight years later, Sharon and Benedict finally share the screen. "He hasn't changed," she says. "Back then he was very kind and very generous and he's still lovely, and ridiculously talented."
Rooney didn't know much about Louis Wain before making the movie. "I think that goes for a lot of people," she says.
"But although you might not know the name, you'd recognise his pictures of cats when you saw them – the style is so distinctive."
Unsurprisingly, cats feature in the film, including a kitten called Mr Bumble who won Rooney's heart.
"Up till then I'd got a funny thing with cats. I like them, but I was a bit nervous because our family once had a cat and she hated us," says the former Two Doors Down star.
"Not just me, the whole family. We looked after her for seven years, and spoilt her quite a bit because we wanted her to like us but she wouldn't even let me hold her.
"In the end we gave up and passed her on to a friend. The day after she left, my mum phoned her pal to see how the cat was doing, and she said, 'She's doing great, such a loving cat.' Unbelievable! So for a long time I thought, 'oh well, cats just don't like us.'"
2021 has been a busy year for the actress, despite the pandemic. As well as Louis Wain, she scooped a supporting actress award for the short film Do No Harm, appeared alongside Keeley Hawes in ITV drama Finding Alice and is set to appear in the upcoming BBC thriller The Control Room.
"I feel like I'm in a really good place now, because I get to do these big films and telly jobs and then I get to do smaller comedies," says Rooney.
"I love that my work is a completely mixed bag. I've just finished filming two jobs that were complete opposites. One of them was The Control Room, and the other one I can't talk about yet – which is very annoying, because it would make this story a lot better."
Rooney has been so busy working that she doesn't have much time to relax in front of the TV: "If I'm away from home, in a strange place, I stick on something like Stepmom, Bridesmaids, or an Adam Sandler movie because I've seen them so often that if I fall asleep, it's OK.
"At this time of year, I also love the Nativity films with Martin Freeman and David Tennant. Their song Dude, Where's My Donkey is very catchy although when I was scrolling through Tiktok the other day, I saw some of the kids from the film and they are all grown up and six feet tall now.
"Now I understand what my gran used to say about doctors getting younger and younger!"
Despite globetrotting for work, Sharon has no plans to move away from the Dumbarton home she shares with her mum and dad.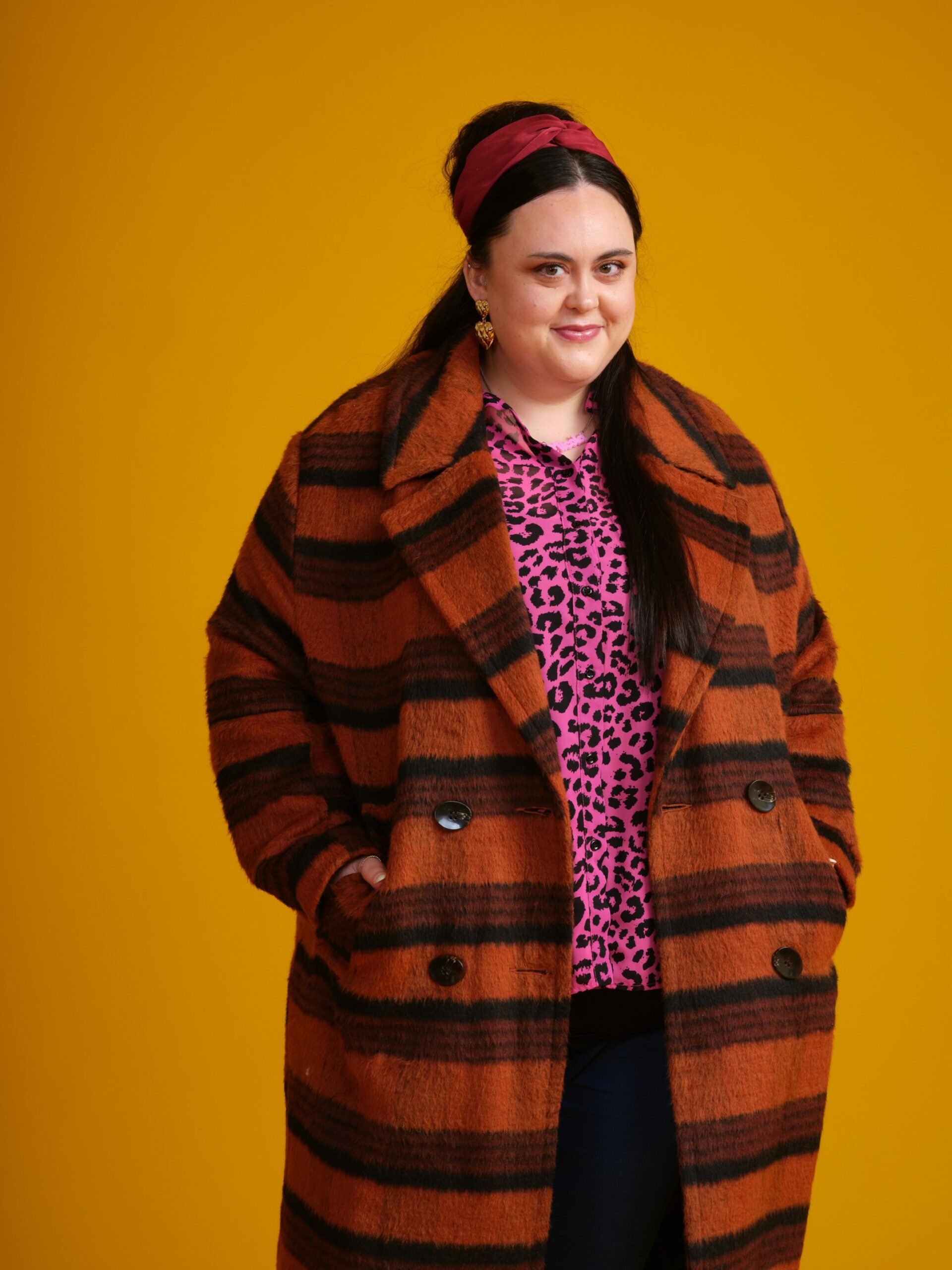 "I keep saying to my mum, 'you're never, ever getting rid of me,'" she laughs. "I constantly get asked, "have you moved to London yet?" And the answer is that I don't think I will ever move to London, because I don't want to.
"When I started out, I had to travel up and down to London to meet people, and it was hard because I would be down to the last two or three for a part, then not get it. The train fare was about £90 each time.
"As an actor, it's part of life, especially when you're starting out and people don't really know you. Now self-taping has become a lot more common, especially after the Covid pandemic began."
Instead of auditioning actors in person, TV and film bosses now ask them to film themselves reading for a part. For Rooney, this has been a game changer, and has made her mum Libby into a star turn playing all the other characters in Sharon's scenes.
"My mum loves taping with me, and she's brought me luck on loads of jobs," she chuckles.
"She's my magic charm when I'm trying for a part, and I usually get a note afterwards saying, 'your mum was very good!'"
---
Wain's world: Art superstar was brilliant at cats but rotten with cash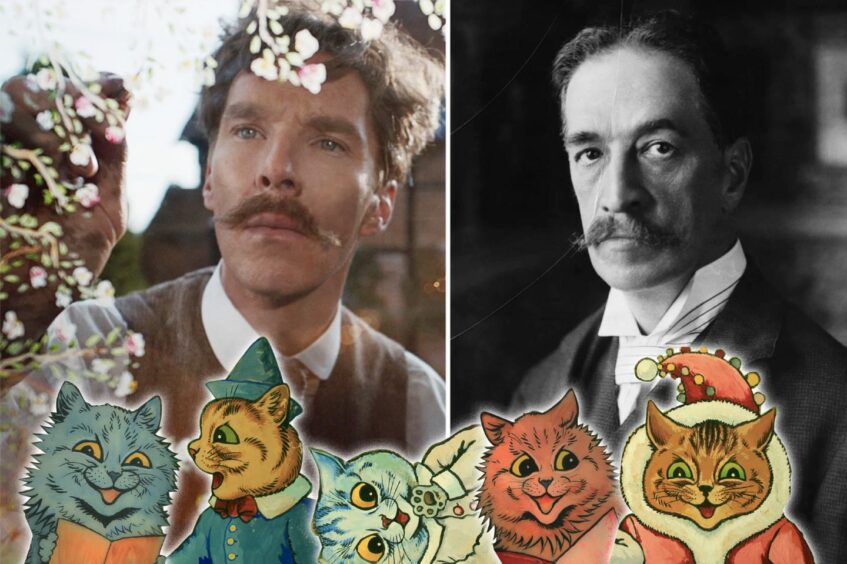 Louis Wain may not be a household name now but in his heyday his cat drawings made him a superstar, and turned moggies into the must-have pet for Victorians.
In Wain's world, cats stand upright and enjoy human pursuits like golf, music and ballet in hundreds of his sketches and paintings.
Modern fans include singer Nick Cave and artist Tracey Emin, while the writer HG Wells said of Wain: "He invented a cat style, a cat society, a whole cat world. English cats that do not look and live like Louis Wain cats are ashamed of themselves."
Wain's pussycat portraits started out as sketches of his pet cat Peter, drawn to amuse his wife Emily, who was dying of breast cancer.
Emily encouraged Louis to submit A Kitten's Christmas Party, a collage of 200 cavorting cats, to the Illustrated London News in 1886. Almost immediately, requests for more pictures came flooding in and for the next 25 years he churned out dozens of books and hundreds of postcards.
The cats were a lifeline for Louis, who had five sisters, none of whom married. After his father died, they depended on Louis as their sole breadwinner.
Unfortunately, Louis was not a businessman and did not copyright his work. As a result, he did not benefit from copies of his work and by 1907 he was bankrupt.
He also faced mental health struggles. In 1924 he was certified insane and committed to a pauper's asylum, until some of his admirers discovered his plight and raised funds to place him into more comfortable care, where he died aged 78.
Today, Louis Wain pictures can go for £20,000 or £30,000 but perhaps his true legacy is that he brought cats into our homes.
Before his drawing, cats were used to keep down vermin on farms or lived feral lives in the streets. After, they were allowed to come indoors, where they remain to this day: pampered, petted, and not entirely grateful.
---
The Electrical Life Of Louis Wain is in cinemas now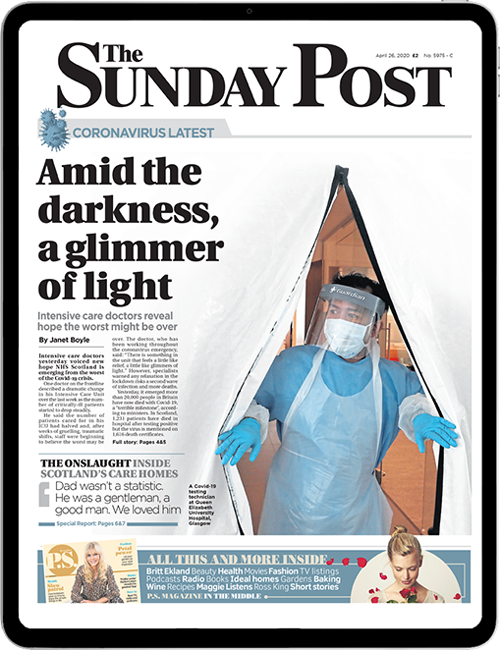 Enjoy the convenience of having The Sunday Post delivered as a digital ePaper straight to your smartphone, tablet or computer.
Subscribe for only £5.49 a month and enjoy all the benefits of the printed paper as a digital replica.
Subscribe