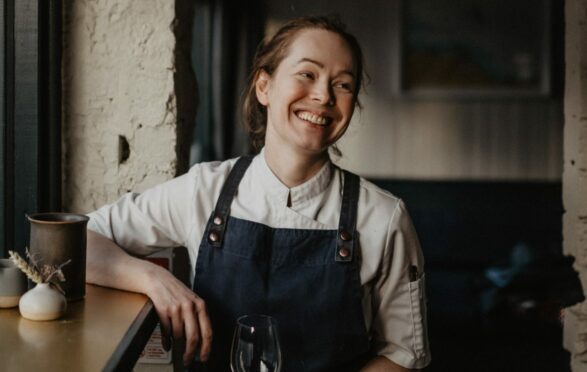 The past 18 months have been so turbulent, restaurateurs could be forgiven for using the festive period to recoup and recharge. To keep things simple and stress-free.
Roberta Hall-McCarron, has done the opposite.
As well as relocating her award-winning restaurant, The Little Chartroom, to a larger space, Hall-McCarron has opened a new eatery in its place. Opened just last week, Eleanore is Edinburgh's newest restaurant and wine bar, a passion project for the acclaimed chef and her husband, Shaun McCarron, also her business partner.
"It has been a very hectic few months," laughed 38-year-old Hall-McCarron.
"When the opportunity came, I remember thinking, 'Right so we're just going to move the restaurant, and then we're going to open up another restaurant in our existing site about a month afterwards'.
"In reality, it was like opening two restaurants in quick succession – so much work, thought and planning went into both spaces. I share a lot of the responsibilities with Shaun, and we surround ourselves with an amazing team in both restaurants, so they really did take off a lot of the pressure!"
After training with some of Scotland's best chefs – including Tom Kitchin at his Michelin-starred restaurant – Hall-McCarron opened The Little Chartroom in 2018, focusing on fresh ingredients from "the wilds and waters" of Scotland's unique larder. Now, after glowing reviews, and being named the best restaurant in Edinburgh by Vogue, the new "grown-up" premises means state-of-the-art equipment and more covers, but a continued focus on what Hall-McCarron describes as a relaxed, laid-back vibe.
She explained: "Something we've always encouraged is a really relaxed and friendly, fun environment. You've come out of for dinner, you're getting delicious food, you're getting wonderful wine, you're getting great service, but it's relaxed and not pretentious. It's almost like you're at our house having dinner."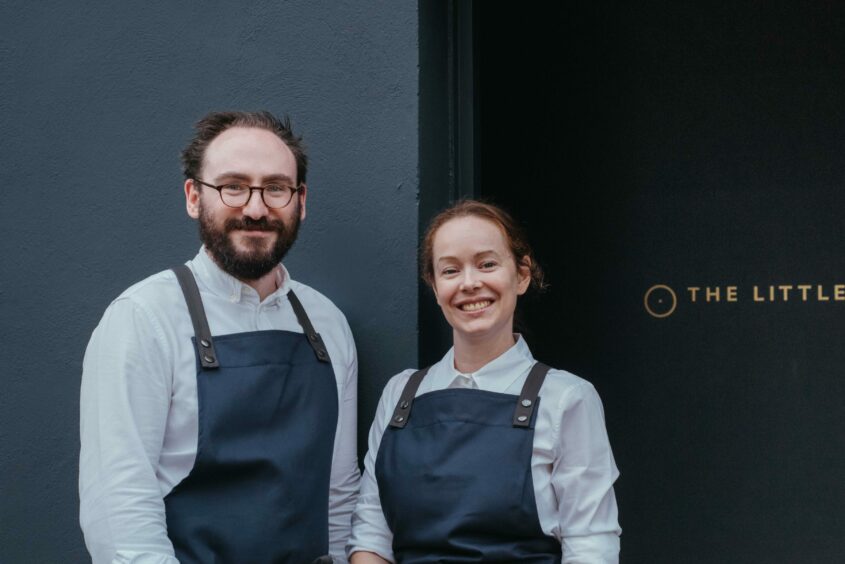 The focus on informal dining comes into its own at Eleanore, which will be run by chefs Hamish McNeil and Moray Lamb. Small plates of grilled potato flatbread with sunflower seed, warm beef carpaccio, and pumpkin tortelli have been designed to be shared, and are served alongside a specially-curated wine list.
Hall-McCarron continued: "Every time we go out for meals, we will always order a couple of starters, a couple mains, and we'll swap halfway through. Sharing food is just our absolute dream."
With both restaurants now up and running, I wonder whether Hall-McCarron will put her feet up come Christmas Day, passing her chefs whites to Shaun?
"No, I have a feeling I will be cooking", she replied with a loud laugh. "Last year was wonderful because we decided to do Christmas Day packs for customers – a bit more of a grand affair, with four courses and a bottle of wine.
"We wanted to make life as simple as possible for the person at home – basically the next best thing after going out to the restaurant – so they were designed to ensure there wasn't lots of cooking and very little washing up. We made a certain amount to sell, and then I made sure we had enough for us to take home for ourselves and for my parents.
"So, for the first time, Shaun cooked Christmas lunch, and I just sat and drank Champagne – it was fantastic. We're not doing any Christmas packs this year, so the job is on me."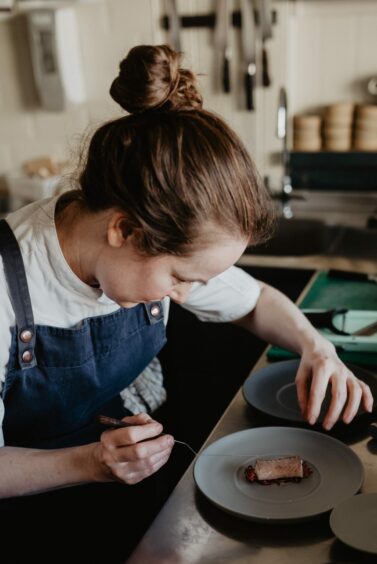 Although she'll be in the kitchen, the menu has yet to be decided – mostly because our chat has made Hall-McCarron realise she hasn't yet ordered a turkey. But, thankfully, her family won't go hungry as the restaurant, yet again, will come to the rescue.
Instead of last year's ready-made festive feast boxes, the team are making braised beef shin, ox tongue and caramelised onion pies, which customers will collect on Christmas Eve.
She explained: "It's something a bit different. While customers are coming to collect to their pies, I might use that time to do all my own dinner prep.
"It's much easier to knock out the mise en place when you have a professional kitchen."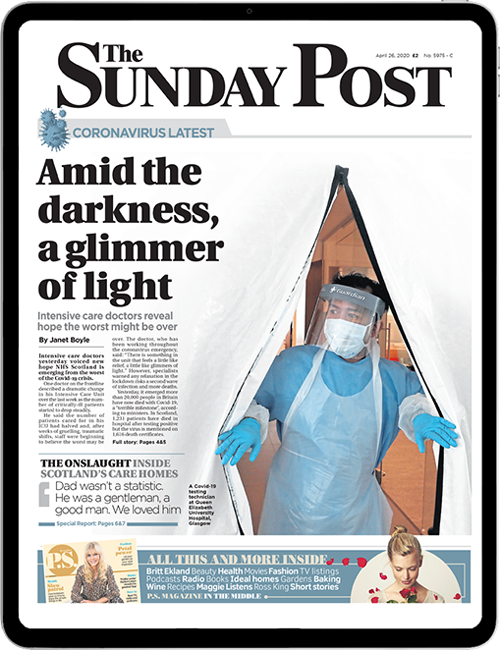 Enjoy the convenience of having The Sunday Post delivered as a digital ePaper straight to your smartphone, tablet or computer.
Subscribe for only £5.49 a month and enjoy all the benefits of the printed paper as a digital replica.
Subscribe