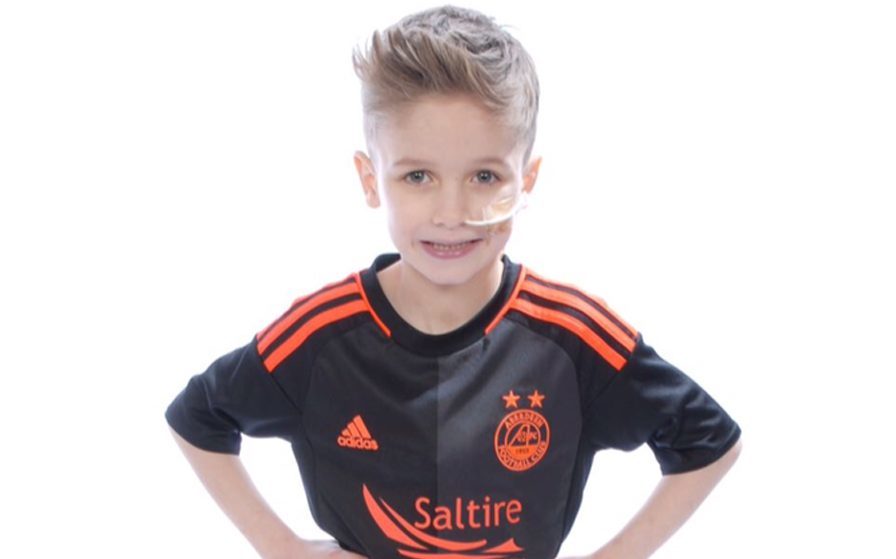 A LITTLE boy who made medical history when he became the first child in the world to have an electric pump fitted to beat for his failing heart is now in peril from the machine designed to save him.
Ashton Hutcheson, who is waiting for a heart transplant, was just three when the HeartWare machine was fitted by surgeons at Newcastle's Freeman Hospital. The life-saving device saw the youngster, now seven, plugged directly into the mains.
But it failed just over a year ago when it was affected by blood clots. A team of specialist doctors were flown from the USA to the hospital's paediatric cardiac unit to try to fix the problem.
When they couldn't, they decided to switch off the machine. They were amazed when his weak heart began to feebly beat again.
Surgeons later wanted to remove the pump but have now told Ashton's mum Shanna that the procedure is too dangerous.
They warn that any sudden blow or jolt to the machine could kill her son.
Worried Shanna told The Sunday Post: "The pump is heavy and could damage his heart. One nasty bump could kill him.
"He is not allowed on a bouncy castle or to jump on his trampoline.
"He cannot play football and that was Ashton's biggest love. He had been having coaching sessions with Aberdeen FC.
"He dreamed of playing for the Dons when he grew up. He used to live for the weekends when he could watch them.
"But he still manages to be cheerful and smile."
Ashton, a pupil at Bramble Brae School in Aberdeen, is living with another blood clot in his heart.
While it is reducing in size his mother does not know if it will disappear completely. She says doctors have decided to leave the pump inside him partially because it will make it easier to install a replacement when his heart fails again.
But she lives in the hope that a suitable donor heart will become available before then.
She explained: "When the doctors switched off the pump they didn't think his heart would beat again by itself. It is a miracle that happened.
"We have to wait until we get rid of this blood clot and then Ashton has to have the right match. The organ has to come from someone aged about 10 and they have to share his rare blood group O Rhesus Negative.
"Ashton was at the top of the transplant list for months but other children were getting transplants before him because they found the right match. He is not at the top right now because his heart is beating for itself and he is at home. We just have to live in the hope that everything works out for him, but it's very hard."
Ashton's nightmare began when he fell ill in October 2013 and was diagnosed with the rare condition dilated cardiomyopathy.
Shanna was given the news her little boy had only 24 hours to live. But he clung to life and the heart pump was fitted during a complex eight-hour operation.
Brave Shanna said: "Without it Ashton wouldn't be here. And he has probably helped to save a lot of other children's lives by showing what it can do for them."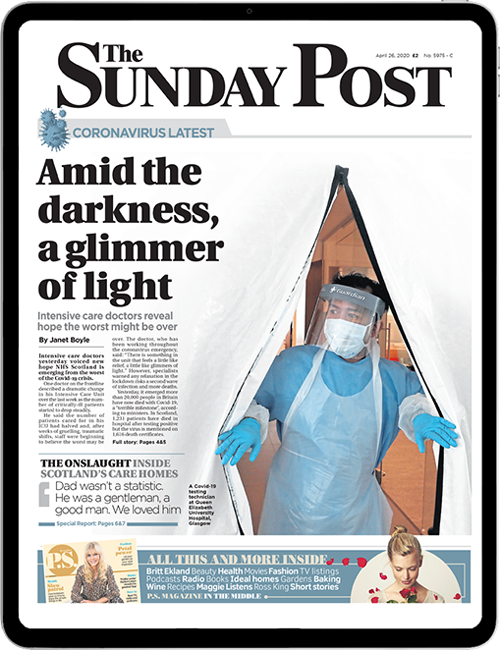 Enjoy the convenience of having The Sunday Post delivered as a digital ePaper straight to your smartphone, tablet or computer.
Subscribe for only £5.49 a month and enjoy all the benefits of the printed paper as a digital replica.
Subscribe