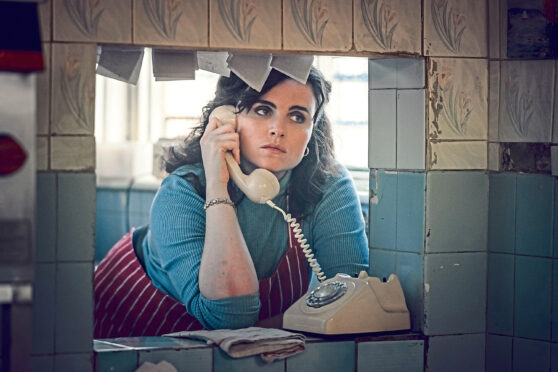 Concerned by the manner of the roles she was offered after she made her acting breakthrough at 17, Emer Kenny decided she would take back control.
She was still in her teens when she began writing her own scripts, and became the youngest person to ever be selected for the BBC Writers' Academy, where she trained to write for some of the network's best-loved shows, such as EastEnders, Casualty and Doctors.
Now, she has completed her biggest writing project to date, adapting Val McDermid's novel The Distant Echo – the first book in the hugely popular Karen Pirie series – for ITV. The 32-year-old Londoner also has a supporting role in the show, which was filmed in Scotland and will be shown later this year.
"I did my first TV job at 17 (BBC drama Coming Down The Mountain) and my focus was always on acting – that's what I wanted," she explained. "I found, at that moment in time, many of the characters I was going up for had a lot of sex scenes or topless scenes or girls having to wear a thong bikini, just because.
"It was infuriating, so my reaction was to think what I could do about it, and so that led me to writing.
"I started writing young, I was 19, and honestly I don't think I could do one without the other now. They support each other in such a nice way.
"As an actor you have little control over what jobs you do or get, and then even when you're doing the jobs, you are at the mercy of the director or editors, so you need to get lucky.
"But I love it acting and I love the collaboration. I love being on set – I feel more at home on a set than anywhere else – but the writing is a nice way to have control, to build a world and characters.
"However, writing is sitting in a room alone with a laptop, which I find quite gruelling and unbearable, so the dream – or the reality at the moment, which is great – is being able to juggle both. To write some, to act some, and sometimes do both, as I do with Karen Pirie. Being on both sides of the camera was a dream and hopefully I'll be able to do more of it."
Kenny, who has carved out a busy acting career while pursuing writing, spent three months in Glasgow and St Andrews filming Karen Pirie last summer. It's made by the production company behind Bodyguard and Line Of Duty, and Kenny was offered the chance to write it after she scripted an episode for another of their shows, Save Me.
"I read the book and loved the central character and the concept, which is about a group of university boys who stumble across a body and become the main suspects for the murder of this girl.
"Twenty-five years later, this young detective, Pirie, is put on the cold case but no one is expecting her to solve it, which only makes her more determined. I spent nearly three years writing it.
"I've written for other people's shows before, but this is my first time writing the full series and calling the shots, so it was quite momentous for me.
"There was a moment when we were filming a night shoot in St Andrews and the sun was coming up over the cathedral and there were these amazing performances by the actors, and I looked at the monitors and thought it was magical.
"It made all those days at the laptop worth it."
It wasn't the first Scottish shoot for Kenny, who is married to Five Live and Impossible host Rick Edwards. She filmed Pramface for BBC Three in Edinburgh, and made Badults at The Comedy Unit in Glasgow, and says north of the border feels like a second home.
She's hoping to be back many more times in the future, should Karen Pirie prove successful. "There are six books in the series, so if people like the show and ITV want to make more, we can absolutely make more," she smiled. "It's a really well-loved book series, so there is already loads of fans out there for it and hopefully they enjoy it."
While she's enjoying the fruits of her labour now, Kenny says she found writing hard in the early days.
"Just like acting, there is lots of rejection in writing, so you have to be tough, but I think the acting helped with that," she continued. "There were lots of terrible scripts early on. I'm glad I started young because it takes a lot of time to get good.
"When I was young, a producer said to me that I'd be good by the time I was 30. I remember thinking, 'That's so far away, do I need to do 10 years of writing before I'm good?' But I think they were right, I only recently started getting good."
She may not have thought she was good, but she was still writing for some established shows, such as Holby City, Harlots and Red Rock. In 2010, Kenny was a writer on EastEnders spin-off, E20, where she also played the role of Zsa Zsa Carter.
She took the character into the main show, where she was a series regular for more than 50 episodes, and also wrote a handful of scripts for the soap.
She's also a regular on daytime detective hit, Father Brown, where she plays Bunty. She will next be seen on the other side of the law, taking on the lead role of Natasha in Channel 4 crime comedy, The Curse.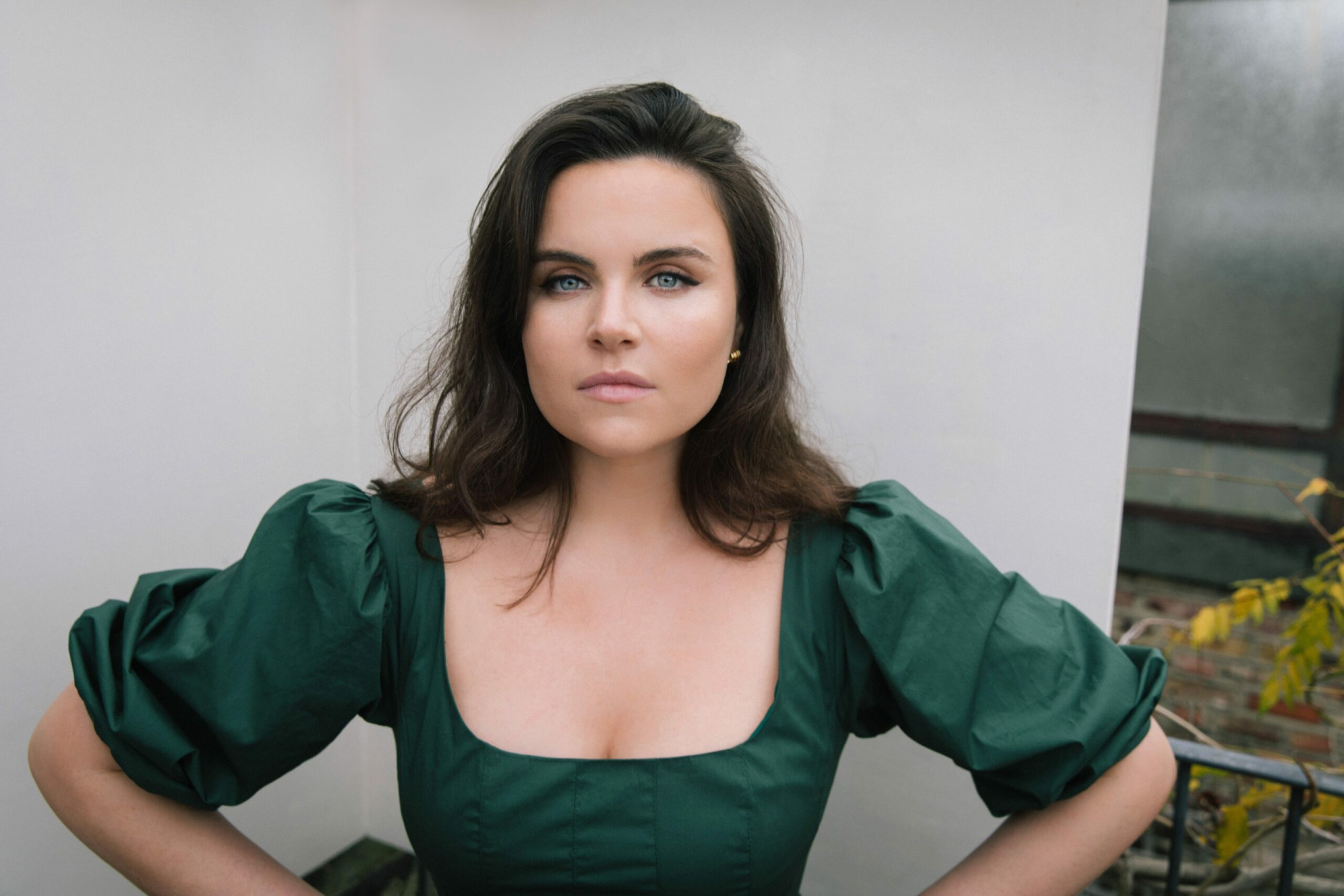 The six-part series is written by the multiple Bafta award-winning partnership of Tom Davis and James De Frond (Murder In Successville, King Gary) and is loosely inspired by a series of events from the '80s.
Kenny explained: "It's set in 1982 and is about a group of idiots, this gang of friends who are on the fringes of the East End criminal underground. My character, Natasha, runs a cafe with her husband, Albert, who's in the gang. The cafe is where all the criminals buy their bacon sandwiches in the morning, so while she's not part of the underworld she's implicated.
"An opportunity comes along for a low-level robbery – a couple of hundred grand at a security depot – and Tash persuades her husband, brother and their friends to do it. She uses her wiles and smarts to convince them they are the masterminds of the robbery and they go ahead and do it, but accidentally uncover a much bigger haul – £300 million of gold bullion.
"They think they've hit the jackpot but they've bitten off way more than they can chew. The rest of the series is about them trying to deal with having all this money and how they can get away with it."
Setting the series in the early '80s gave Kenny, who wasn't born until 1989, the chance to indulge in some of the questionable fashions of the decade.
"At first, I was thinking there was going to be so much fur and gold, but when I went to the costume fitting it was all beige and greasy spoon wear, because Tash is still wearing what she had in the '70s.
"She wanted the money and glamour, and that's what motivates her to do what she does. The costume design is amazing. Everything is dreary, but cool in a way, and I really got into it."
Despite the issues the pandemic forced on the industry, Kenny has had a busy few years, so she is now taking a moment to pause and decide on her next move.
"I'm in a nice moment where I'm trying to work out what I'm doing next, which I'm really enjoying because it's been full-on with The Curse and Karen Pirie," she added.
"I'm really excited for them to come out now because I poured my heart into both, and I'm eager to see what people will think. Hopefully they like them.
"I wrote for a show called Half Bad for Netflix, which has been filmed, and I'm working on bits and pieces for myself. But I'm happy just to have a breather and work out what is next. I'm not in a hurry, which is a nice feeling."
---
The Curse, Channel 4, Sunday, February 6, 10pm, and also on All 4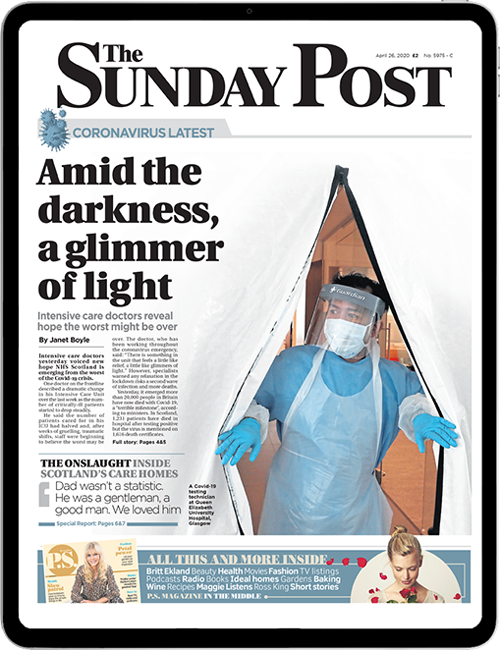 Enjoy the convenience of having The Sunday Post delivered as a digital ePaper straight to your smartphone, tablet or computer.
Subscribe for only £5.49 a month and enjoy all the benefits of the printed paper as a digital replica.
Subscribe