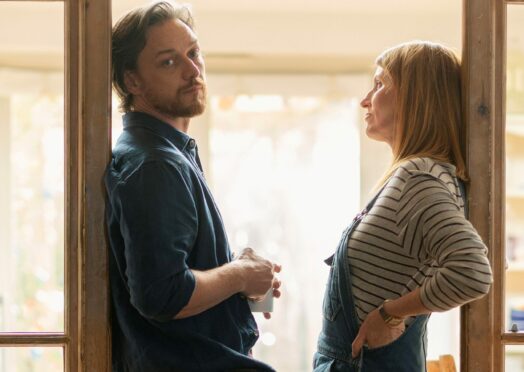 Life during lockdown has taken a toll on Scotland's marriages, according to divorce lawyers reporting a dramatic increase in inquiries from couples on the verge of splitting.
Legal firms report inquiries are up more than 70% on pre-pandemic levels while marriage counsellors say they have never been busier.
Scottish Government statistics show the number of divorces granted in Scotland has been steadily increasing since 2018, and experts say they expect this year's figures to be even higher.
Alexis Harper, partner at law firm Harper MacLeod, where family law work has increased by 150% in the last year, said: "The impact of the pandemic and two lockdowns are continuing to be felt by couples in Scotland who are forced to face up to the reality of their relationship in a way in which they possibly have not had to do before."
Shaun George, head of family law at Brodies, said Covid has been the breaking point for a number of couples, with the stresses and strains that have come with the pandemic proving too much.
"It is a commonly held view that the pressures of the pandemic and the impact it has had on day-to-day living have been the final straw for couples whose relationships were struggling," he said.
"Looking at January 2022 in comparison with January 2020, our family lawyers noticed a significant increase in inquiries from across Scotland, and indeed from Scots clients living overseas, seeking advice about divorce, as well as finances, child-related matters and domestic abuse issues.
"In the first month of this year, the volume of online inquiries received is more than 70% higher than during the same period in 2020."
Harper said working longer hours from home has made it more difficult for people to separate their work and personal lives, which may have impacted on relationships.
"This causes tensions in marriages and exacerbates problems that were probably already lurking beneath the surface," she said. "What we have also found is that a number of clients have already separated within the matrimonial home, because they have been unable to physically leave due to the restrictions.
"They are now looking to try to move legal action forward and resolve the financial aspects of their separation to enable them to physically separate.
"We are seeing there is a real sense that the last two years have caused people to revaluate their whole lives, including the person they choose to live their lives with. The impact of the pandemic will be felt by family lawyers for years to come."
A recent survey by relationship support charity Relate and dating website eharmony highlighted that 13% of people with a long-term partner felt the quality of their relationship had worsened as a result of the pandemic.
Domestic strife during the pandemic, mirrored in the BBC lockdown drama Together starring James McAvoy and Sharon Horgan as a couple re-evaluating their relationship during Covid, has been prevalent according to Mhairi Canning, counselling practice manager at Relationships Scotland. She has been inundated with requests for help from couples since the pandemic began.
"There was definitely a big demand. I felt like I could have seen people every hour of every day," she said. "People are used to a balance of work and home life. They're in the office or out with friends. Being in a relationship wasn't so intense.
"Even if you had an argument with your partner, you could go away out with friends and have a moan about it then when you come home you really don't deal with the conflict, it just gets pushed down the road.
"In lockdown, we didn't have those usual coping mechanisms that help right the ship. There were no mechanisms to manage conflict, nor was there anywhere to go to let off steam."
Canning said the start of a new year was always a busy time for couples seeking counselling, and this January has been no different. "Some couples found a new way of communicating to manage conflict, either themselves or with some professional help. But for others who weren't really happy but tolerated it – in lockdown it became evident they couldn't sustain the relationship and it has led them to break up," she said.
"People have come to us with stresses about a range of things, from money and anxiety to emotional intimacy and affairs. Couples are still coming to us with the same issues they always have, it's just that these have perhaps been exacerbated by Covid, and many couples have realised they want something more.
"It's hard to say how things will pan out as we come out of the pandemic, because we don't yet know the long-term impact of it. Some of the problems couples had in lockdown are the problems couples are always going to have. What changes things is communication. For the couples who find that, there is hope of a positive outcome."
George stressed, however, that when divorce is inevitable, it's important to find the right way to deal with it.
"There is a common perception that divorce inevitably means going to court, but it ought to be the last resort for families," he said.
"Resolving issues for separating couples in a less adversarial way, for example through mediation or collaboration is likely to be less time-consuming and costly to the client, and most importantly, less stressful for all those involved.
"These options also provide couples with greater autonomy in shaping outcomes that are right for them and for their children.
"Divorce and separation are challenging processes for anyone– adults and children alike – and the importance of choosing the best way in which to separate cannot be overstated."
---
I wept with fury and called him a selfish pig. Then he stormed out
Here, EIMEAR O'HAGAN speaks to just one of the couples whose marriage crumbled in lockdown. Claire, 50, an accountant, and John, 51, who works in banking, (not their real names), from Glasgow describe how things went wrong.
Her story. 
Slumped on the kitchen floor, I sobbed uncontrollably.
It was May 2020, at the height of the first lockdown and I'd had yet another hellish day working, supervising the children's home schooling, and worrying about my elderly mother in Inverness, who'd been diagnosed with Covid.
When John strode into the kitchen, in top-to-toe Lycra, and announced he was off for a cycle "to unwind", I hit the roof. He'd been ensconced in his home office all day, yet he needed to unwind? I wept with fury and told him he was a selfish pig, to which he responded I was a bloody nag, before storming out.
We weren't unhappily married when the pandemic began but we weren't happily married either. Like lots of couples, over time the spark faded and the issues between us grew. He drank too much to relieve the stress of his job in banking, I was expected to take on too much at home despite also working full time, which caused resentment and rows. Affection was a distant memory, our sex life non-existent.
But we had a "good life" – a lovely home, two beautiful children, a comfortable lifestyle, and so we made the best of things, living fairly separate lives.
He golfed, I did yoga, he'd take our sons to the football or I'd take them to my mum's at the weekends. In the evening, we'd often watch TV in different rooms. Was it the marriage of my dreams? Absolutely not. But it was "fine" and for the children's sake, I carried on.
Then the pandemic happened and we were cooped up together 24/7, both working from home, our teenage sons struggling with home schooling and needing practical and emotional help.
Tired and stressed, we'd argue furiously about anything and everything.
Home was like a pressure cooker with no respite from one another. No opportunities, however brief, to spend time apart, bar a trip to the supermarket.
I grew to hate the sight of him – I'm sure he felt the same way about me – and began sleeping in the spare bedroom.
After the argument about him going cycling, I realised we'd been papering over the cracks for years but thrown together, they were exposed and wider than ever. We did try. We went to counselling later in 2020 but there was too much toxicity and anger. I couldn't see a way back and neither could he.
Mutually, we agreed to divorce last year, and it's as amicable as it can be, sharing custody, with our family home now sold and both of us renting while we look for new houses.
I never expected when the pandemic began that it would leave me a divorcee and single mother. It forced me to confront the reality of my marriage and walk away. And I have no regrets.
---
His story. 
Thinking back to that day in 2020 when Claire exploded at me about going out on my bike, I feel embarrassed. It was selfish of me, I see that now.
Work was horrendously pressurised, home life was miserable and monotonous and I just wanted to escape, even briefly. Claire and I were so permanently angry with one another by then, I just didn't care any more about her. It's not a moment in my life I'm proud of.
To an outsider, pre-pandemic our marriage probably looked pretty normal and happy.
We came together for family events and holidays, occasionally we socialised as a couple but for the most part we were two individuals sharing a home and children, the bond we once had had faded and we were jaded.
Lockdown dealt a fatal blow to our relationship. Who knows if the same thing would have happened in the future anyway but we just weren't strong enough going into the pandemic to make it out the other side together.
As sad as it was, agreeing divorce was the right path and explaining that to our sons, I do feel happier now and I think Claire does, too. I've recently started dating someone, and Claire and I are getting on OK, co-parenting the boys.
We'd been flogging a dead horse for too long. The pandemic was life-changing for us, but I hope out of that dark time, we both have a more positive future.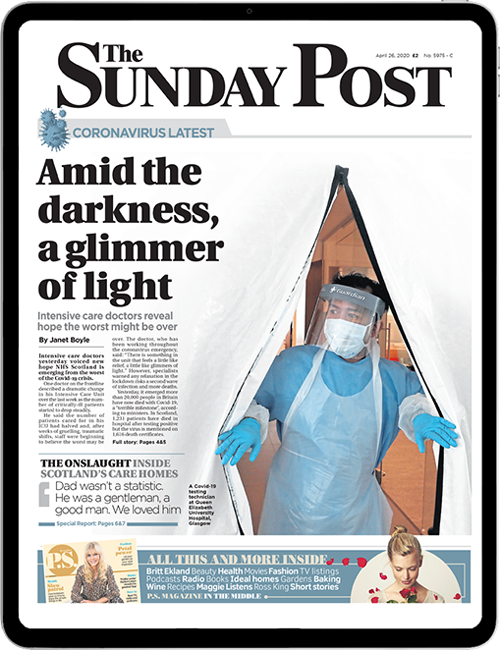 Enjoy the convenience of having The Sunday Post delivered as a digital ePaper straight to your smartphone, tablet or computer.
Subscribe for only £5.49 a month and enjoy all the benefits of the printed paper as a digital replica.
Subscribe