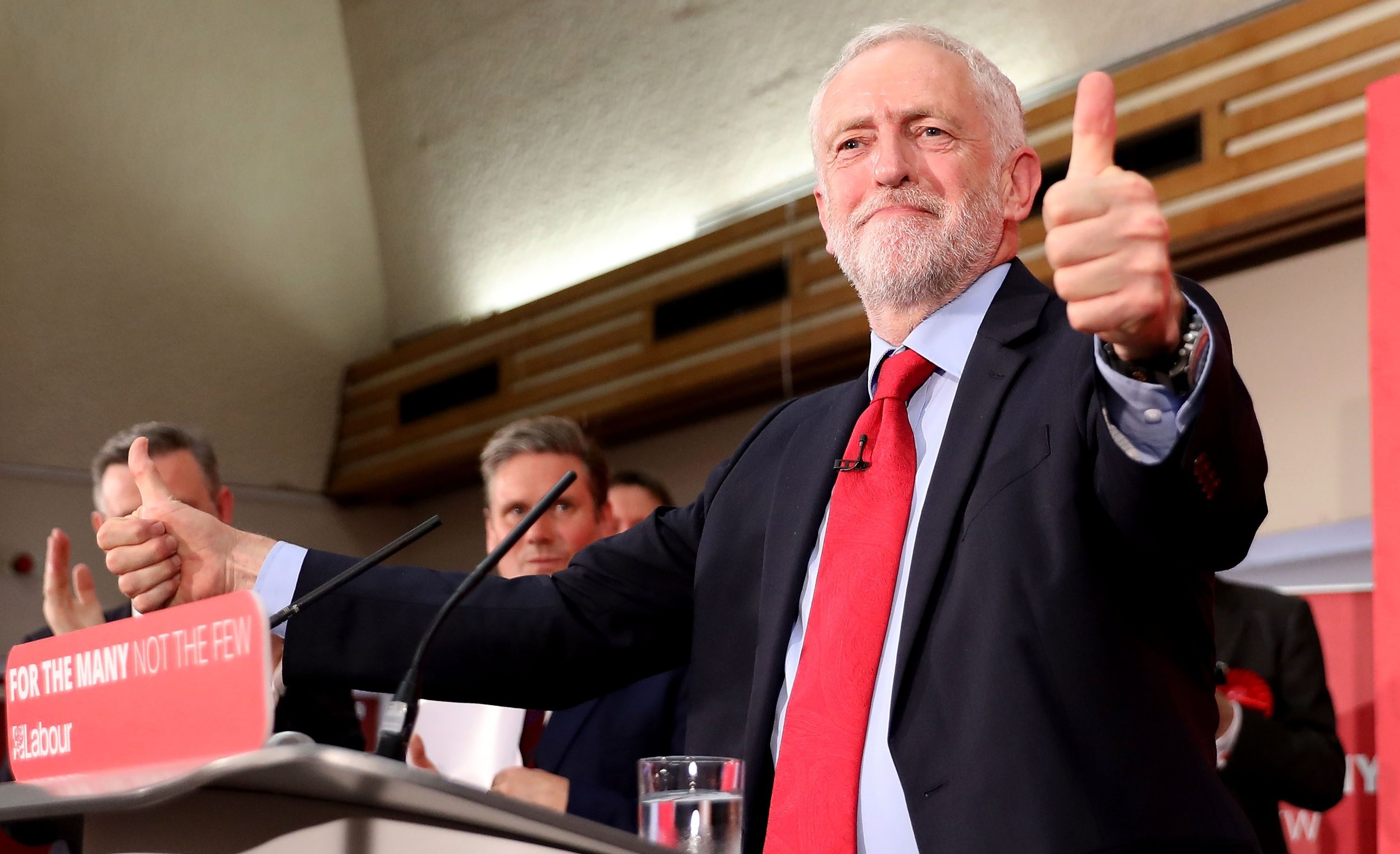 LABOUR has enjoyed a Jeremy Corbyn-inspired surge in the polls just days before Scots cast their vote in the General Election.
An exclusive new opinion poll for The Sunday Post shows the SNP is set to lose up to 10 seats from its record haul of 56 in 2015.
This has opened the door for the Nationalists' rivals, with the Tories, Labour and Lib Dems all set to make gains across the country.
Scottish Labour has enjoyed an eight-point bounce since the start of the campaign, while its rivals' support has dipped.
But with just four full days of campaigning left, there is all to play for, as nearly half of Scots voters say they are prepared to vote tactically in the crunch election.
Theresa May's decision to hold a snap poll has lost support since the campaign got underway, with barely a third of voters backing the move.
And Scotland is on course for a very strong turnout with 72% of people saying they will definitely vote in the election.
Scottish Labour General Election campaign manager James Kelly said: "This is yet another encouraging poll which shows that increasing numbers of Scots know the only way to defeat the SNP in the majority of seats in Scotland is to vote Labour on June 8.
"A vote for Labour is a vote to reject a divisive second independence referendum and send Nicola Sturgeon a message to get on with the day job of fixing the crises in our schools and hospitals.
"With Labour surging in the polls across the UK, voters have a real chance to deliver a Labour government that will build a better Scotland as part of the UK."
The poll of 1024 Scots was conducted by Survation between May 31 and June 2.
It shows 11% of voters are undecided (down from 18% in our last Survation poll in April) with just five days until the polling stations open.
Once undecided voters are stripped out, the poll shows the Tories on 27% (down one percentage point from last month's Survation poll), the Lib Dems are on 6% (down three points) and the SNP are on 40% (down three points)
The only party advancing at this stage are Scottish Labour on 25%, up eight points from our poll on April 21.
A breakdown of the poll shows the surge is partly accounted for by previous Labour backers throwing their weight behind the party again.
Also, younger voters are now more attracted to Labour than they have been in previous elections.
According to the Scotland Votes seat predictor, this would leave the SNP with 46 seats (down from 56), the Tories with seven seats (up from one), the Lib Dems with three (up from one) and Labour with three (up from one).
A spokesman for the Scottish Conservatives said: "This poll shows us up massively from the last General Election, and that we're receiving the backing of voters across Scotland.
"It also shows we're best-placed to take on the SNP and say no to the prospect of another divisive independence referendum."
---
---
Voters were asked if they would consider voting for a party or candidate that is not their first choice in order to stop a party or candidate they do not like from winning.
A total of 44% said Yes, 34% said No and 22% were not sure.
This sizeable slab of tactical voters is well above the UK equivalent.
A UK-wide poll of 2016 people by the Electoral Reform Society, published yesterday, found one in five people are prepared to vote tactically.
Asked what Jeremy Corbyn should do if he doesn't become Prime Minister after Thursday's vote, 45% said he should resign, 35% said he should stay on as Labour leader and the rest were unsure.
For Theresa May, 52% say that she should resign as Tory leader if she loses the General Election.
Only 26% think she should stay and the rest are unsure.
The Survation poll also shows the future of the UK remains finely balanced, with 54% of Scots saying they would vote No in another independence referendum (up from 53% in April) and 46% backing Yes (down from 47% in April).
The prospect of another majority Tory Government is good news for independence supporters, as 40% of Scots say they are more likely to vote Yes if this is the case – up three points from April. A total of 14% of voters said that scenario would make them less likely to back separation, while the rest said it would make no difference.
An SNP spokesman said: "Only the SNP is strong enough to beat the Tories in this election, and with polls narrowing across the UK, the result in Scotland may well determine the size of Theresa May's majority.
"The Tories are planning an unprecedented assault on pensioner incomes – from the notorious dementia tax to cuts to winter fuel payments and abandoning the Triple Lock on pension increases.
"Any Tory MPs elected in Scotland will simply rubber-stamp further Tory Government cuts to Scotland's budget, while Labour can't win in Scotland and any votes for them risks letting Tory MPs in by the back door.
"The SNP will always stand up for the people of Scotland and for fairer policies – so it is vital to elect strong SNP voices to stand up for Scotland at Westminster."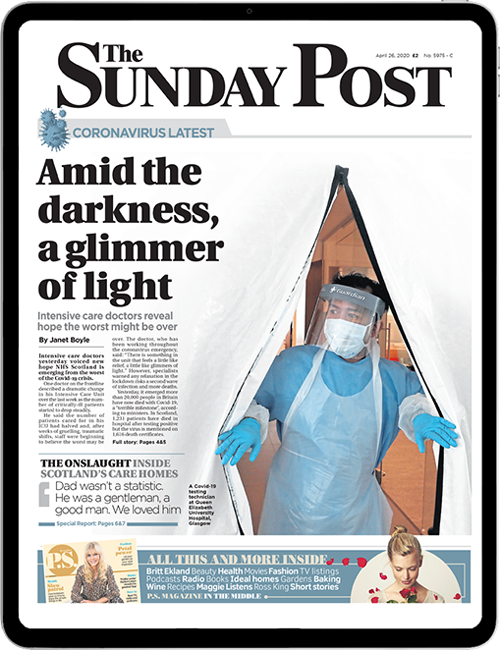 Enjoy the convenience of having The Sunday Post delivered as a digital ePaper straight to your smartphone, tablet or computer.
Subscribe for only £5.49 a month and enjoy all the benefits of the printed paper as a digital replica.
Subscribe