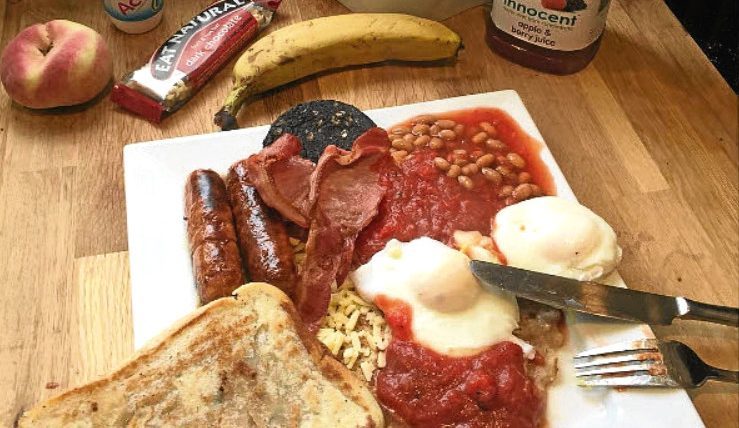 USAIN BOLT famously powered his way to sprint greatness on an unlikely diet of chicken nuggets.
But the Jamaican speedster is an anomaly among the Olympians who have kept us glued to our TV screens in recent weeks.
The vast majority of top-end athletes strictly abide by the "my body is a temple" mantra and fuel their endeavours with a wholly admirable — and, to my mind, wholly unpalatable — diet of isotonic this and glucose-enriched that.
Each ounce of protein and carbohydrate is measured to a fraction of a degree and the nearest they get to a guilty pleasure is a fat-free power bar, with fake choc chips.
Pity those poor Olympians, such as the rowers and cyclists, who have to plough their way through vast amounts of calories to keep their strength up — that's an awful lot of poached chicken and steamed broccoli.
But further pity those footing the food bill for the Rudridge Ultimate Strongman Giant Weekend, the entrants for which have an entirely different approach to nutrition.
Some of the strongest men in the UK will be participating and forget having a cheeky "second breakfast", these chaps can eat up to eight meals a day.
A typical early-morning meal for Eddie Hall, currently the UK's Strongest Man, racks up an astonishing 2,300 calories — more than the average man's recommended daily intake!
The lift they said was impossible, made possible by @ProteinDynamix Discount code THEBEASThttps://t.co/Hm9k7CHEu2 pic.twitter.com/KeP6HBvO4I

— Eddie Hall (@eddiehallWSM) July 9, 2016
Eddie's second meal of the day, taken at 9.30am, will see him munch his way through two organic poached eggs, organic chopped tomatoes, organic baked beans, two sausages, two rashers of bacon, two slices of fried bread, a round of black pudding, an oatcake topped with cheese, an almond breakfast bar, a banana, a peach, an Actimel yoghurt and a litre of fruit juice pepped up with protein powder.
And the UK's second-strongest man, Chris Gearing, will fire up the barbie to cook up two dozen chicken legs and two racks of ribs — a 5,000-calorie protein top-up — all for himself.
Meanwhile, 10-times Strongman champion Glenn "The Daddy" Ross's typical 8,000-calorie daily intake includes 200g of porridge with honey, 12 eggs and fruit, two high-calorie shakes containing half a block of ice cream, a banana, yoghurt, protein powder and oats, two rice or potato meals with salad or fish and a 14oz steak dinner finished with more ice cream.
Where do I sign up?
The Rudridge Ultimate Strongman Giant Weekend is from August 25-28. For information, visit www.ultimatestrongestman.com
---
READ MORE
Scots deli is serving up brilliant breakfasts… for dogs!
Scottish children are eager to emulate their Rio Olympics heroes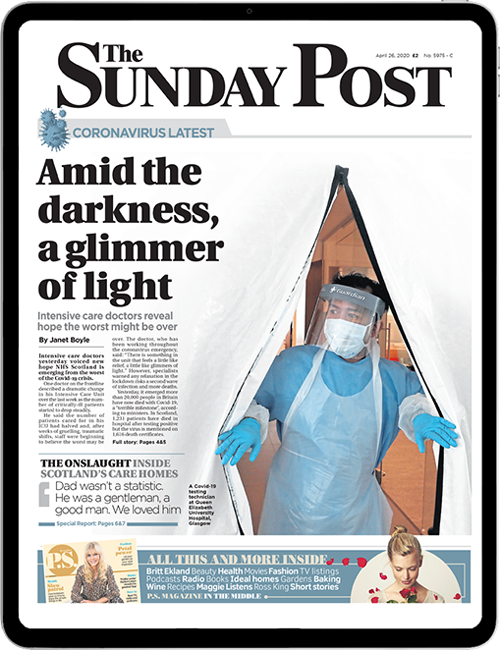 Enjoy the convenience of having The Sunday Post delivered as a digital ePaper straight to your smartphone, tablet or computer.
Subscribe for only £5.49 a month and enjoy all the benefits of the printed paper as a digital replica.
Subscribe