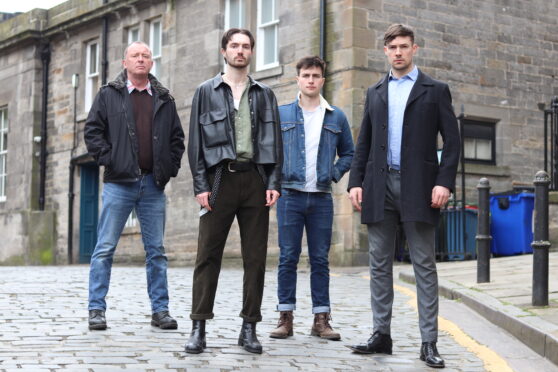 Shelley Middler began to write during lockdown after her acting work came to a halt.
She knew she wanted to write about something that meant a lot to her and to the East Lothian community she is from, but she had no idea it would provoke such strong emotions in so many others, too.
Her play, The Collie's Shed, was one of the surprise hits of last year's Fringe and it returns to the festival this year in a bigger venue and with an expanded script.
"There were a couple of avenues I wanted to explore when I began writing it," Shelley said. "I wanted to set it in a men's shed, because my dad's dad went to one when he retired and the stories that came out of it were brilliant.
"These sheds are places for retired men to come together and talk and work, rather than just sinking into their armchairs.
"I also wanted to highlight working-class communities and the mining history of so many of them. It's a love letter to the people who still experience hardships from what happened due to the strikes."
Shelley talked to people in the community and delved into books and archive footage for research, but it was only when she took to the streets to promote the show that she realised how many people were affected by the issues in the play.
She said: "We were handing out flyers and so many people opened up to us. I didn't expect it to resonate like it has. People who don't usually go to the theatre can come to this and see it's their story or their family's story."
Shelley hopes to secure backing to eventually be able to take it on tour around the country's many former mining communities, with one eye on the 40th anniversary of the strikes next year. The story moves between the past and present, focusing on the events of one particularly violent and unforgettable day of striking at Bilston Glen Colliery which has long-lasting consequences for the cast of characters.
One of those, Charlie, is played by John Walker Gray. By a fluke of casting, he was able to bring personal experience of the strikes and how ill will lingered for years afterwards.
"I had been in the Army and left at 22, and joined the police in 1987, a couple of years after the strikes ended," he said. "I was sent to Ayrshire, and we had to work very hard to get the confidence of the community. I had to explain that I hadn't been a part of it and I was here to help if they needed help.
"My dad had been a coalman, and his dad before him. I've always found it strange that he never voiced any sort of opinion on me becoming a police officer."
With that unique insight from both sides of the picket line, John was able to fully embrace the story.
"As an actor, you feel something for a character, but this has been different because I can really feel myself becoming part of something special. Because of the life stories I can draw on, it creates a turmoil in my head that works well for the role."
John retired from the police in 2008 after 22 years of service due to ill health. As well as life coaching, photography and writing, his partner got him involved in the shooting of Brad Pitt's World War Z movie in Glasgow as an extra, and he realised it was something he enjoyed. Now he's a jobbing actor with an agent.
He added: "Irvine Welsh came along to the play last year and was impressed.
"So many people in the audience thanked Shelley and the cast, and you could tell there was a sense of relief for a lot of them to see their story being told."
---
The Collie's Shed, Gilded Balloon Patter Hoose (The Other Yin) – Venue 24, Edinburgh, August 2-20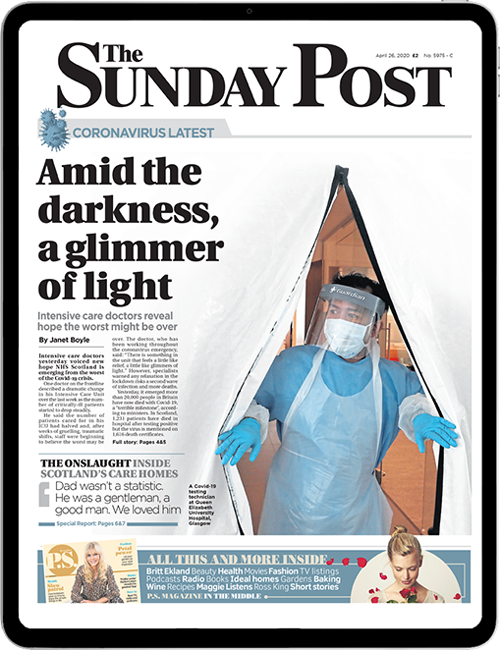 Enjoy the convenience of having The Sunday Post delivered as a digital ePaper straight to your smartphone, tablet or computer.
Subscribe for only £5.49 a month and enjoy all the benefits of the printed paper as a digital replica.
Subscribe