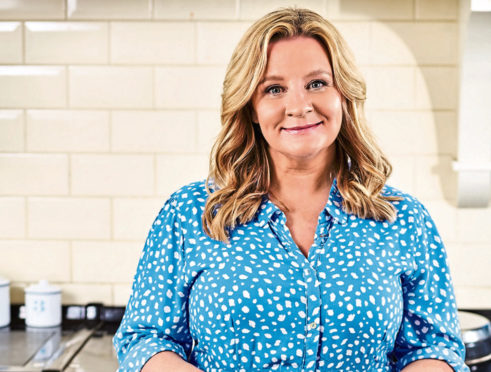 Her debut cooking book may have been a runaway success, climbing to the top of the bestsellers list, but Suzanne Mulholland has a terrible secret. She doesn't actually like to cook.
Well, that's not strictly true. The mum of two, from the Borders, does enjoy whipping up fresh, home-cooked meals – but only when she has the time. Rather than spend hours in the kitchen every night, Suzanne is a firm believer in "batching", a cooking method that sees her prepare up to 10 meals at a time, which are then stored in the freezer for another day.
The process, which she first started documenting on YouTube in 2017, has made Suzanne an online hit with thousands of digital followers, leading to two cookbooks and a third in the works. "People often ask me how I got into cooking and where my love for cooking came from," said Suzanne, who is better known to her more than 200,000 online followers as The Batch Lady.
"I don't have a love for cooking. It's just something that needs to be done. Batching is about getting stuff done in advance so you don't have to cook when you don't want to.
"I've written two cookbooks but I'm really not a chef. I never use chef-y words and, quite often, when I read a cookbook I don't know all the terminology. My batching method is just normal home cooking that 90% of us are already doing because, let's face it, very few of us are pulling out a fancy cookery book every night to make a vast feast."
Showing her fans how to efficiently prepare fresh, home-cooked meals in a hurry, Suzanne's method means busy parents and singletons alike can produce a week's worth of food in as little as one hour, and includes time-saving tips, such as buying ready-chopped frozen vegetables.
Her first cookbook was published just prior to lockdown, and Suzanne admits she could never have imagined how relevant it would become, especially as more families have returned to the traditional weekly shop during the pandemic.
She laughed: "If I was going to write a book with lockdown in mind it would definitely have been about batch cooking! It seems like, all of a sudden, so much as changed about the way we cook. A year ago, most people were doing day-to-day shops when they needed something.
"Now, most of us are going back to that big weekly shop and trying to make it last so we don't have to nip back and forth. And I think, now, people want to be in control – they want to make sure if anything happens, like a local lockdown, they're prepared and the fridge or freezer is stocked.
"My motto right now is, 'Be kind to your future self'. When you take a batch out the freezer, and it's a lovely home-cooked meal for the family, you can say a little thank-you to your past self."
Suzanne's new book, The Batch Lady: Healthy Family Favourites, features more than 80 recipes for everything from "fakeaways" like prawn curry and stir-fries to chicken bakes and pork schnitzel, which are perfect for midweek suppers.
If the first book was perfect during lockdown, the 45-year-old says the new recipes are essential for when we finally have more freedom in our daily lives.
"It's all healthy, calorie-controlled batching, which is what a lot of people – myself included – will be looking for when we have to put our normal clothes back on," she laughed. "Batch cooking doesn't naturally lend itself to healthy recipes because you need a certain amount of fat within a recipe for the food to freeze well.
"If you try to freeze something very low in fat, it will almost separate and curdle. So, for example, you can freeze double cream really easily but you can't low-fat crème fraiche."
Although she has written a bestselling cookbook – the award for which is framed and hanging in her bathroom – it's not accolades that keep Suzanne motivated.
"It's a lot of hard work behind the scenes, between writing, doing YouTube videos, and keeping on top of social media – it's beyond a full-time job", said Suzanne, who lives with her family on their 3,000-acre farm.
"But, actually, what keeps me going is the comments from fans. People who have a disability or a medical issue, for example, tell me batching works for them because they can cook on good days and then, when they have bad days, there's something ready for them to eat. It helps a lot of different people, and it's heartwarming to get such amazing feedback from people."
She added: "The main reaction I get from people, which you don't get with normal cookery books is, 'This is life-changing'. It's not about cooking normal recipes. It's about taking a huge compulsory part of your life and doing it when it suits you. If you can then why wouldn't you?"
---
The Recipes
Chickpea and sweet potato curry
Prep: 5 mins
Cook: 40 mins
Serves: Four
This wholesome curry is mild and fragrant, rather than hot and spicy, and is further lifted by the addition of sweet potato, meaning the whole family will love it. If you like more heat, feel free to ramp up the spice to suit your tastes, but I find this is the perfect balance that keeps everyone, from the spice-averse to the chilli-heads, more than happy.
Ingredients:
low-calorie cooking spray
1 cup (115g) frozen chopped onions
1 tsp frozen chopped garlic
2 cups (300g) frozen sweet potato chunks
1 tbsp curry powder
1 tsp ground cumin
2 x 400g cans chopped tomatoes
2 x 400g cans chickpeas, drained
1 tbsp tomato puree
1 x 400g can reduced-fat coconut milk
salt and freshly ground pepper
Spray a large saucepan with low-calorie cooking spray and place over a medium heat. Add the onions and garlic and cook, stirring continuously, for 2-3 minutes until soft.
Add the sweet potato chunks, curry powder and cumin and stir to combine, then add the chopped tomatoes, drained chickpeas, tomato puree and coconut milk and stir again. Bring to the boil, then reduce the heat to a gentle simmer and leave to cook for around 35 minutes, until the sweet potatoes are tender and the sauce has reduced and thickened slightly.
To serve:
Once the curry is cooked, season to taste with salt and pepper, then serve with your choice of accompaniments.
To freeze:
Once cooked, season the curry to taste, then set aside to cool to room temperature. Once cooled, ladle the curry into a large, labelled, freezer bag and freeze flat for up to three months.
To reheat from frozen:
Remove the bag from the freezer and leave to completely defrost in the fridge, ideally overnight. Once defrosted, pour the contents into a large saucepan and place over a medium heat for 10-15 minutes, stirring occasionally, until piping hot all of the way through. Serve.
---
Blueberry french toast bake
Prep: 10 mins
Cook: 30 to 40 mins
Serves: Four
This breakfast feels really celebratory and weekend-worth, and is sure to be a hit with adults and children alike, but is actually low in both sugar and fat. Any leftover blueberries can be frozen and used when serving banana pancakes, or just enjoyed with a bowl of low-fat yoghurt and a handful of a granola for another delicious, easy-win breakfast.
Ingredients
8 slices bread (approx 420g), cut into 2.5cm (1in) squares
1½ cups (195g) frozen or fresh blueberries
5 eggs
2½ cups (600ml) semi-skimmed milk
1 tsp vanilla extract
1 tsp ground cinnamon
2 tbsp maple syrup
Lighter serve: low-fat natural yoghurt and blueberries spooned over
Family serve: yoghurt, maple syrup, blueberries spooned over
Scatter the squares of bread over the base of a large baking dish and spoon the blueberries over the top.
Crack the eggs into a large bowl and beat together with the milk, vanilla extract, cinnamon and maple syrup. To cook Scatter the squares of bread over the base of large baking dish and spoon the blueberries over the top. Pour over the egg and milk mixture and set aside to soak for 30 minutes. Once soaked, transfer the dish to an oven preheated to 180C/350F/gas mark 4 for 30-40 minutes, until golden and well risen. To freeze Layer the bread and blueberries in a large, labelled freezer bag and pour over the egg and milk mixture. Seal the bag, expelling any excess air and freeze flat for up to three months.
To cook from frozen:
Remove from the freezer and defrost in the fridge, ideally overnight. Pour the mixture into a large baking dish and cook as described, until golden and well risen.
---
The Batch Lady: Healthy Family Favourites is out now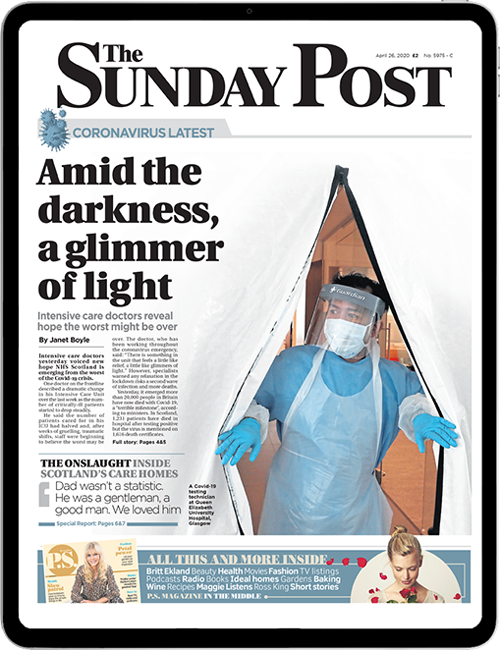 Enjoy the convenience of having The Sunday Post delivered as a digital ePaper straight to your smartphone, tablet or computer.
Subscribe for only £5.49 a month and enjoy all the benefits of the printed paper as a digital replica.
Subscribe