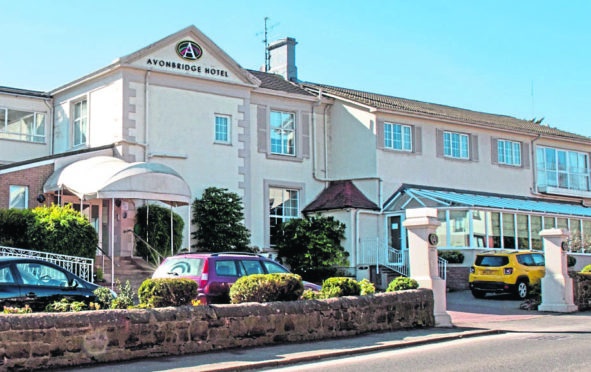 Location
In Avonbridge Hotel, a stone's throw from Hamilton town centre, easily accessible by bus or train.
First impressions
Housed in a huge conservatory, it's light, bright and airy. It mixes contemporary and modern perfectly, with slashes of colour, tartan chairs and chandelier-style lighting.
Service
Prompt – and always with a smile. Our bubbly waiters were keen to cater for our every need – and even asked if we needed a bigger break before dessert. They must be used to diners struggling with the large portions.
Menu
Our visit is during a Sunday lunch sitting. Despite it being a set menu, we find ourselves spoilt for choice. There are nine starter options, from mussels and minestrone soup to bruschetta and breaded mushrooms. For mains, there's a bit of everything from roast of the day to salads and seafood, as well as cheeseburgers and curries. In the mood for a bit of everything, we find ourselves choosing a dish by process of elimination.
Taste
The haggis bon bons with whisky sauce and stuffed mushrooms set the precedent for a fabulous feast. A steak pie with the biggest pastry topping I've ever seen arrives, with carrots and roasties on the side. The tender meat melts in the mouth and the pastry is perfectly flaky on top and doughy underneath. The roast is lamb with all the trimmings, and its delicious.
Ambience
There's a relaxed, homely feel. A comfortable place to kick back and relax at the end of a busy weekend.
Price
At £13.95 for two courses and an additional £3 for three, its an absolute bargain. Our bill came in at around £80 for four and it was worth every penny.
Toilets
A bit of a trek as you have to use the ones just off reception, but clean – and pretty.
---
The Avonbridge owners, Luigi and Rita Martalo, also have a second restaurant, Bar Milano, on site, so if you're more in the mood for pizza and pasta, you could check that out instead.