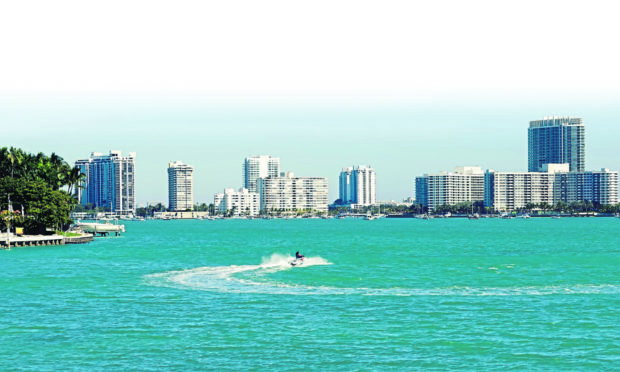 It took only eight minutes but, in Florida, where his Scots family helped build Miami, the speech delivered by John Barclay Orr still resonates today.
It was a brave speech but it was delivered to stony silence and would sink his political career when Orr, known as Jack, stood alone among 89 state legislators in support of racial integration.
In the state legislature in 1956, he said: "I believe that segregation is morally wrong. I believe that second-class citizens are repugnant to democratic principles – the pigmentation of one's skin is no rational basis for setting him apart – we are backed by our constitution, that we do not discriminate on the basis of race, color, or creed."
Of the legislators, Orr alone backed the Supreme Court's 1954 Brown v Board of Education ruling in favour of racial integration in America's schools and colleges. But the state of Florida had set up a commission under Judge Fabisinski "to preserve segregation just as long as the majority of people in any county, acting through their elected officials, want to keep it."
The next morning the death threats started with a call to Orr's elderly aunt. Later that day a mob of white supremacists invaded his home, pouring gasoline in the shape of a cross on the lawn and setting it alight.
When it emerged that Tallahassee's lone dissenter was also a member of the National Association for the Advancement of Colored People his demise as a state legislator was complete. He was voted out two years later, his seat taken by a segregationist.
Could it be that at least part of the explanation for Jack Orr's extraordinary act of courage lay in his family background? His grandfather, plumber and lead merchant Alexander Orr of Parkhead, Glasgow, had emigrated to Miami with his wife Jessie and their children in 1905.
One son, John Barclay Orr senior, born in 1886, would establish himself among Miami's leading building contractors. His son, the courageous Jack, would become an attorney.
Quite how, or why, Alexander Orr and his family settled in Miami just when it was emerging from its recent past as a primitive trading post of 100 souls to become America's premier resort city isn't clear but it may owe something to an earlier social experiment, the Scottish colony of Sarasota Bay, Florida.
The venture failed for reasons entirely outside the control of its 50 or so investors. Their first shock was the discovery, on their arrival in 1885, that the new city of Sarasota was still only a blueprint, so didn't actually exist. Some abandoned the project, but others were provided with primitive living space on local farms, and persisted.
The next blow would be an even bigger one. As a result of the eruption of Krakatoa, in Indonesia, the entire world would experience several years of climate chaos and plummeting temperatures.
Florida was no exception, with snow closing roads and ruining crops. Most of the Scots by this time had had enough, but one family, the Brownings, stuck it out.
John Browning was a Paisley carpenter who'd read about the Sarasota plan and, as Scotland was then in the grip of a severe economic recession, thought it might be a good idea to move there with his family.
His 19-year-old son, Alex, was training as an architect – a skill which would later stand him in good stead during the economic boom which preceded the construction of the railway in 1896.
By the age of 22, Alexander Browning was associate architect on railway magnate Henry Plant's magnificent Tampa Bay Hotel. Might the Orrs have learned about the coming opportunities in Florida from Browning, or a member of his family? It can't be said with certainty, but it is possible. After all, Florida has more than a few quirky Scottish associations: the town of Dunedin, for example, which has a Strachan's ice cream parlour, a pipe band, and a Celtic shop where you can get fitted for a kilt.
It was named in 1882 by two Scottish shopkeepers, JO Douglas and James Somerville, who had the post office concession, and thus the right to name it. Its Scottish twin city is Stirling.
Even quirkier is the fact that the founder and first governor of the city of Pensacola in 1722 was a Spanish soldier, Lieutenant Colonel Don Alejandro Wauchope who, it turned out, was a member of an Edinburgh family, the Wauchopes of Niddrie-Marischal. It would be in Pensacola that two Scots, William Panton and John Leslie, set up as traders in 1785, one of their partners being Alexander MacGillivray, Chief of the Creek Indians.
The Orrs were an entrepreneurial powerhouse. Alexander junior built the city's drainage and supply infrastructure, while John and his brother Joseph worked on some of the opulent mansions of the rich, such as Vizcaya, a 70-room home for Chicago tycoon James Deering.
Of Deering's project, Orr wrote: "It was necessary to recruit artisans from all over. Eventually, we had working on the job (and I must say harmoniously) Americans, Scotch, English, Irish, Italians, French, Germans, Spanish, natives of British West Indies, in fact, from practically every nation under the sun."
Miami would change during Prohibition, however. When Al Capone bought a 14-room Palm Island mansion in 1928 residents, encouraged by John B Orr, drew up a resolution to have him removed. Capone was not one to play by the rules. Orr was ambushed and brutally beaten one night. He would later die from his injuries. His son Jack was 13 when these events took place, and the effect on him could only be imagined.
The germ of social responsibility and compassion was not lost, however, and that moral stance in the Tallahassee state legislature eventually bore fruit. His cause was vindicated in 1959 when 25 African-American students entered Orchard Villa and Air Base elementary schools.
Florida's segregationist mentality finally crumbled in the face of the 1964 Civil Rights Act. Even its one-time segregationist governor, LeRoy Collins, marched alongside Martin Luther King at the 1965 Selma protest.
Jack Orr, seven times married and once dubbed the state's least anonymous member of Alcoholics Anonymous, could be a difficult character, unafraid of ruffling feathers in pursuit of what he believed was right, but on the matter of racial integration his principles were unshakeable. He continued to play a role in local politics, and was elected Dade County Mayor in 1972.
A champion of art in the community, he successfully sponsored a bill which stipulated 1.5% of the construction budget of every Dade County public building should be devoted to art.
After his death in 1974, aged just 54, there would be no monument, apart from a Jack Orr Plaza, yet his legacy will always be that eight minutes of courage in Tallahassee.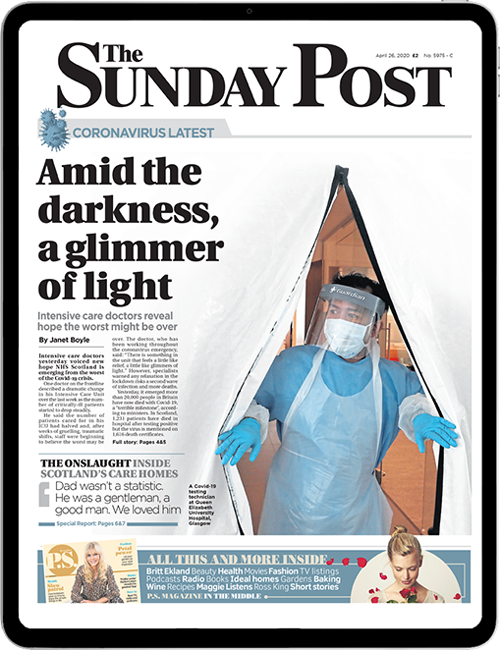 Enjoy the convenience of having The Sunday Post delivered as a digital ePaper straight to your smartphone, tablet or computer.
Subscribe for only £5.49 a month and enjoy all the benefits of the printed paper as a digital replica.
Subscribe