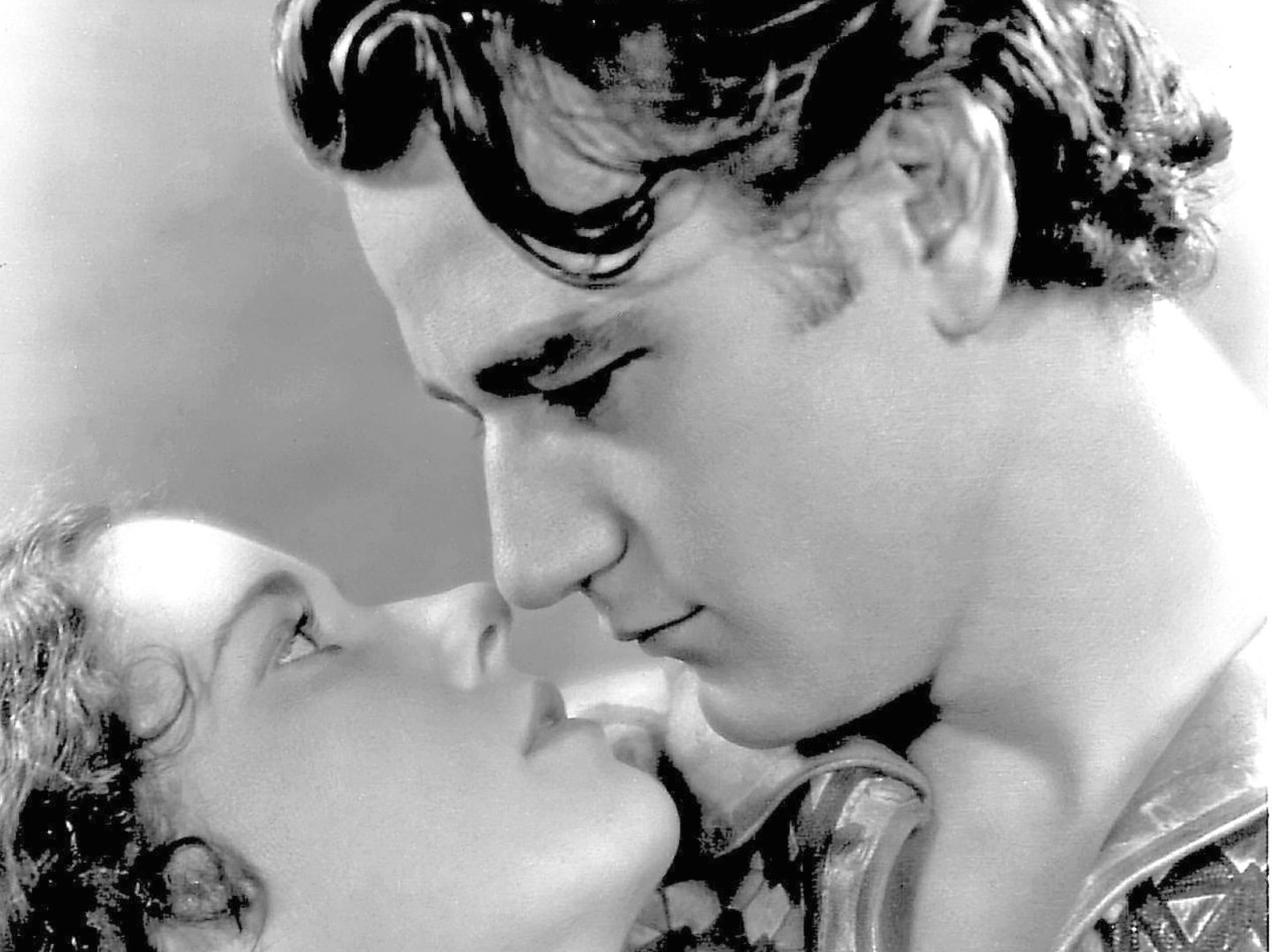 HE would grow to 6ft 4in and weighed 13lb at birth – John Wayne literally towered over Hollywood for most of his life.
The man who would become one of cinema's all-time greatest icons was born Marion Robert Morrison in tiny Winterset, Iowa, on May 26 1907.
Only mapped out 60 years before his birth, they had intended calling it Summerset, but the place was always so chilly that they changed their minds.
Perhaps it was the weather that toughened him up, because Wayne would become one of the macho men of cinema.
A clever young man and a fine sportsman, he got a few minor roles, where his name went uncredited, and the thrill of film had him in its grip.
More importantly, he met and became friends with John Ford, the man who would go on to make a string of great Westerns with him.
During these early bit parts, he was credited as Duke Morrison in the 1929 movie Words And Music, giving him his "Duke" nickname long before his film fame.
The next year saw his first starring role in The Big Trail. Someone felt Anthony Wayne would be a good screen name, someone else thought that sounded "too Italian" and the studio finally settled on John Wayne.
Not only was the young man himself not asked for his opinion, he wasn't even present when all this was discussed and decided!
They did, however, push his wages up to $105 a week, and spend a massive amount on the film, employing hundreds of extras for outdoor scenes and shooting with a brand-new film process known as Grandeur.
It's said that audiences who were able to watch it in that mode stood up and applauded.
Sadly, most cinemas didn't yet have the resources to show it in Grandeur, and it flopped at the box office.
So, when they tell you that Wayne became an overnight star, they forget that he had this setback and then endured several years of B-movies and struggling.
The "instant" stardom they refer to eventually came when that man Ford had Wayne star in Stagecoach, after which neither one looked back.
A massive hit, the man who made it was just right for such a movie, and the man who starred in it was just right to be its star.
From now on, you couldn't really think about cowboy movies without picturing John Wayne.
Well over half of his 140-odd films would be Westerns, and Wayne would play cavalry officers as well as cowboys, cattlemen, Civil War soldiers, marshals and ranchers.
His fame was so huge that one American (probably more!) was named John Wayne.
Part-Cherokee, John Wayne Haug loved Wayne's films at first, then went off them as he felt they propagated anti-Native American myths, but eventually seems to have come round to again, respecting the man himself.
You have to respect how Wayne, ably helped by Ford's genius, took the whole genre of Westerns by the scruff and made them the most popular films on Earth.
As a kid, I have two memories of thoughts I had while watching all the John Wayne classics, Western and non-Western, that baffled me.
One, he got killed in loads of films!
Wayne was killed in, to name just a few, The Cowboys, The Alamo and Sands Of Iwo Jima, and he is dead at the start of The Man Who Shot Liberty Valance, which then proceeds in flashback.
How on Earth did they allow the all-American hero to meet his end in so many flicks, with his young fans fearing they'd therefore never see him in another movie?
The other thing that left me baffled was when he got killed by a giant squid in Reap The Wild Wind. As a kid, I simply didn't believe there were squid big enough to do that, and it was also deeply weird to see Wayne in diver's outfit, rather than cowboy's.
In the years since, we have all read many true stories of humans being attacked and killed by giant squid, and one deep-sea photographer a few years back managed to film giant squid as they tried to drag him to the ocean floor.
Wayne, of course, could occasionally make a poor movie, among all the greats – I'm glad, for instance, that I've never seen or heard 1933's Riders Of Destiny, where he became one of the first singing cowboys on film.
Doesn't sound like my cup of tea, thanks.
If Stagecoach had set him on the path to greatness, the fervently patriotic Wayne's experience of the Second World War would leave him with all sorts of emotions, none of them good.
He was exempted from service as he was already 34 by the time of the attacks of Pearl Harbor, but he wrote again and again to John Ford, insisting he should enlist.
Wayne tried to get into Ford's military unit, but the studios kept giving him work and he kept having to say he would enlist as soon as the next one was done.
He was then threatened with a lawsuit if he broke his contract – and went! The closest he got was to tour US bases and hospitals in the South Pacific in 1943-44.
His widow would reveal that it caused him great guilt, and wrote, "He would become a super-patriot for the rest of his life, trying to atone for staying home."
The year 1941 brought with it The Shepherd Of The Hills, the first movie he made in Technicolor.
Wayne played a young man who is highly suspicious of a mysterious stranger who arrives in town and puts lots of noses out of joint.
The third version of a novel with the same name, but drastically different from the book, it showed Wayne could act and get inside a character, not just fire a pistol and ride a horse.
The following year came that squid flick that had me so baffled: Reap The Wild Wind would be Wayne's only movie with the great Cecil B DeMille, with Ray Milland and Paulette Goddard also starring and DeMille himself making a Hitchcock-like appearance.
Released just after the USA entered the Second World War, it was a massive hit – the tale of a headstrong young lady running her late father's marine salvage business on the Florida coast.
And, of course, giant squid lurking, just waiting to pounce and kill John Wayne.
He played Jack Stuart, captain of the salvage ship, put on trial for allegedly wrecking his own vessel. At the end, just about everyone shoots everyone else dead.
Except John Wayne, of course.
It has been pointed out that this was one of the few John Wayne films in which he wasn't clearly the good guy, and might possibly be a nasty piece of work.
Wayne would get plenty more offers to play characters like that, but he would turn them all down, apparently keen to be seen as the goodie or the fine upstanding example of a noble American man.
The mind boggles at some of the jobs he might have taken, such as Gene Wilder's role in the outrageous Blazing Saddles.
Mel Brooks offered the Waco Kid role to the Duke for the 1974 comedy classic, but John turned him down.
He was worried the dialogue would be "too dirty" for his family man image.
At the same time, he promised Brooks he would be "first in line" to see it!
One of his next movies saw Wayne in with other cinema giants. Marlene Dietrich and Randolph Scott were a couple of real heavyweights, and The Spoilers featured some amazing fist fights.
Set during the Gold Rush, she is Cherry Malotte, a saloon owner bitterly aware of all the corruption going on around her.
Scott is Alexander McNamara, gold commissioner and corrupt from head to toe. Wayne is Roy Glennister, Cherry's old boyfriend who has just returned from a trip to Europe.
If there's one thing nobody did better than John Wayne, it's a good old fist fight, and Glennister's fights with McNamara are still rated among the best saloon fisticuffs ever captured on film.
Wayne, in fact, would work tirelessly over the years to perfect fight scenes and try to get them as realistic as possible.
As you'll see in tomorrow's instalment, such attention to detail would see him punch above his weight in the cinema world for years to come.