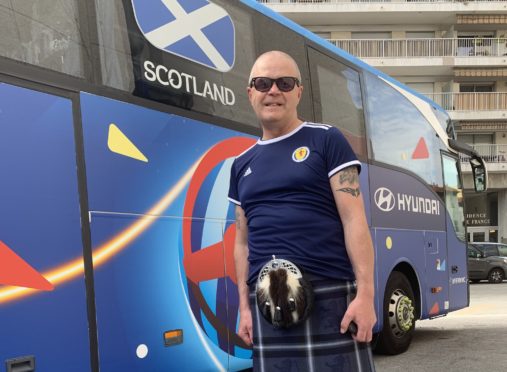 One Tartan Army troopers will be prouder than most when the Scotland women kick off their tournament today.
Martin Clelland, from Perth, whose daughter Lana is a key member of the Scottish squad, is in France and looking forward to the game.
He remembered helping launch a village team in Methven, Perthshire, when Lana was about nine to let the children enjoy the game.
And then, when she signed for Rangers, ferrying her up and down the road to the club's training complex at Murray Park in Milngavie in East Dunbartonshire.
He said: "At that point I was driving her up and down the road from Perth to Rangers' training ground, Murray Park, four nights a week, then back up and down on Sunday for the game.
"She was at college in Edinburgh at the time too, so I'd drop her at the bus station in the morning, she'd go to college and the gym, then get the bus back.
"I'd pick her up at 6 at night – home, dinner, changed – then to Murray Park.
"We'd get back at midnight, then it was up again the next morning at 5 to do the whole thing again. That went on for nearly four years before she moved to Spartans in Edinburgh.
"I did about 200,000 miles in the car over that period, but I wouldn't change a thing."
Having moved to Italy with Bari in December 2014, Lana now stars for Serie A giants Fiorentina's women's team.
Her determination to succeed – and sheer ability – have well and truly put her on the global stage of women's football.
But, without the support of her old man and proud mum Elaine, who will be alongside Martin for tonight's Scotland v England clash, the path may have been more rocky.
So, after all the effort, will there be tears tonight from the Clellands?
"I don't know," said Martin. "On Saturdays, when Lana's playing for Fiorentina, I'll try to watch the game on a stream online, and I'll be sitting there shaking with nerves.
"I'll be shaking again before the England game, just with excitement.
"I just get so caught up in it.
"We all make sacrifices for our kids over the years. That's what you have to do.
"Lana wanted to play football and myself and Elaine would have done anything to help her achieve it.
"It has all been worth it. 100%."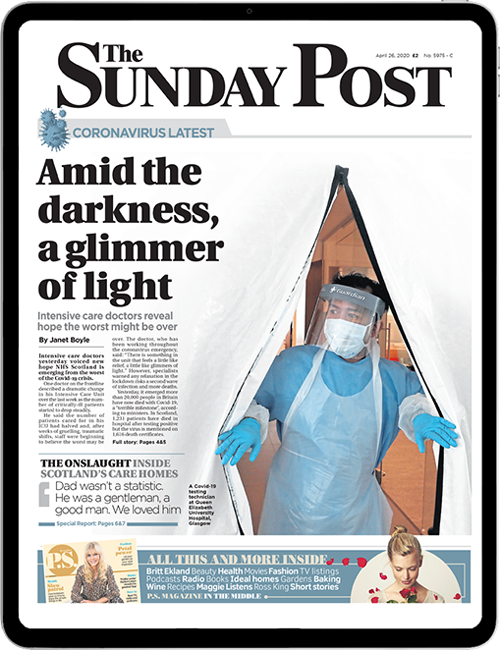 Enjoy the convenience of having The Sunday Post delivered as a digital ePaper straight to your smartphone, tablet or computer.
Subscribe for only £5.49 a month and enjoy all the benefits of the printed paper as a digital replica.
Subscribe