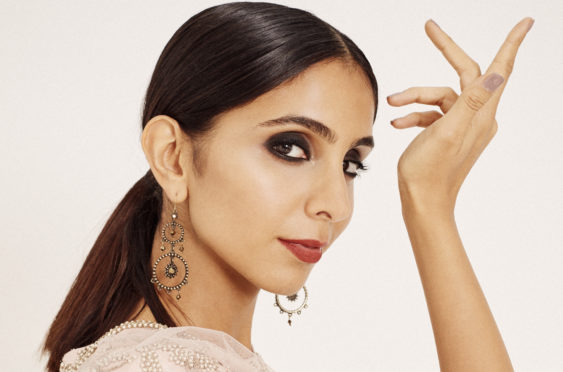 She faced off with Richard Madden for some of the most gripping scenes in Bodyguard, the biggest TV drama of the decade.
Now she's sharing a screen with Rob Lowe in another big series, Wild Bill.
Throw in two other major telly appearances in the past 12 months and it's no surprise that Anjli Mohindra is viewed as one of telly's fastest-rising stars.
But as P.S. catches up with Anjli, she says her career path could have been oh so different. She's a maths wizard, and restlessness still has her playing the numbers game in her head.
"I've always been obsessed with being an actress but I did really well at school," said Nottingham-born Anjli, 29. "So there have been many times where I feel I'm not utilising my brain fully. My mind will wander a bit and I think what else I could be doing between jobs."
She started an Open University maths degree – "I think I was being really cocky: 'What's the hardest degree I can do? Go on then, I'll do that'" – which she had to give up as her acting career took off.
But there were lean years trying to move on from being a child actor after her leading role in Doctor Who spin-off The Sarah Jane Adventures.
"There wasn't much out there and there were definitely a few years when that maths demon came whispering in my ear and said: 'Are you sure you don't want to come back to Pythagoras?'" laughs Anjli.
While bar work and temping helped keep the wolf from the door, a spell as a receptionist for Google was a fill-in highlight.
"It was so cool, really hip and trendy. Somebody would be floating about on an electric scooter one day and next it'd be bring your dog to work day.
"I felt like I'd left 2013 and arrived some time in the future on a different planet."
Scouring the "Help Wanted" ads is something that needn't concern Anjli these days, especially after the success of Bodyguard.
She played Nadia, the seemingly innocent pawn who, in a shocking final episode interview with Madden's protection officer DS David Budd, revealed herself to be a cold-hearted terrorist.
The series started with a lengthy tense stand-off between the two, with Nadia wearing a suicide vest and ready to blow up a train.
"Poor Richard, I felt really sorry for him," confides Anjli. "We were supposed to film that whole sequence at a different point in the shoot but we couldn't do it because of a location change.
"So, he was meant to be finished but he was told there was this bonus week in Norwich on a train that is just going to be going back and forth on the same platform. And you'll slowly lose your mind because you'll be shooting it at ridiculous o'clock at night!"
Although he had already starred in Game of Thrones, Bodyguard really shot the Elderslie-born actor to global fame. It earned him a Golden Globe as well as putting him high on the list of candidates to replace Daniel Craig as 007. And having been so close to him for months, Anjli has nothing but good things to say about her co-star.
"He has a beautiful face and alongside that he's an incredibly talented actor and gracious man. So he definitely has all the ingredients for something like Bond.
"I was going to say that he has an exciting future ahead of him, but I think he's living that future. He deserves all of it because he's a lovely guy."
Anjli moved from one screen heartthrob to another, starring with The West Wing's Lowe in Wild Bill, ITV's new six-part crime drama. "It's been a brilliant project to be involved with – not least because it's starring Rob Lowe," says Anjli, who plays Deputy Chief Constable Lydia Price.
"I was really excited to work opposite him although I hadn't watched any of his things because I'm quite behind on American telly. But the minute I found out and told my dad, he nearly fainted."
That prompted Anjli into a boxset binge and she was well informed by the time shooting got under way.
Lowe plays high-flying US policeman Bill Hixon who arrives with his teenage daughter to take over as Chief Constable of East Lincolnshire Police.
"It's a real fish out of water story about this American wannabe hotshot cop who leaves fast-paced Miami for the sleepy streets of Boston in Lincolnshire," says Anjli.
"He thinks everyone is going to be really impressed because he's American and he's going to have to fend them off. In fact, they are as cynical and aloof as he is and you've got this stand-off. I loved that Britain vs America set-up."
Lowe had more than one hat on as he was also one of the series' producers.
"He had a lot more to do, but whenever we were on set together we had a great time," said Anjli.
"He was a fun person to work opposite."
Anjli was in the chilling horror The Dead Room, with Simon Callow, at Christmas, and co-starred with Tom Riley in ITV police drama Dark Heart a few months ago.
"There's this great thing happening at the moment where we're seeing more ethnic minority faces in good roles on telly," said Anjli. "I definitely think it's getting better. There's a lot of change as far as not deciding what race that character is going to be. And there is also a lot more being made about people from different ethnic backgrounds.
"I didn't see so much of that growing up. East Is East is the only thing that my Asian acting peers and myself can really go back to."
She had some concerns initially about her Bodyguard role but she was more than happy about the questions it raised and the conversations it started.
"Taking that role was more about what other parts of that character there were, past the point of seeing her as a stereotype."
Although she is thriving in the acting world, Anjli can't explain what led her into it in the first place.
"There are no performers in my family, so I haven't a clue where the acting came from," she admits. "My mum and dad run a post office and a pub.
"My mum is the life and soul of the party. She's loud, passionate and hilarious. And my dad is really creative, he used to really love making things. So I think maybe a lot of the side of my brain that likes to make things come from him."
Anjli is already filming her next telly project – "It's a really cool part and I always love playing roles that are the opposite of what I've done" – so her golden period doesn't look like ending any time soon.
"I hope it's a golden period that lasts until I die," she adds. "I'm certainly enjoying the ride."
Hollywood star finds opposites attract
Rob Lowe's cop character Bill Hixon may be a grump pining for America, but the US star says that, personally, that couldn't be further from the truth.
"Bill is very much a curmudgeon and a misanthrope," says Rob. "And I am not. I'm by nature really optimistic and very embracing of new things.
"Bill is just counting the days until he can go back to the United States. When I'm playing Bill I have to do some acting, because I love it here!"
Rob has had a few working trips over here, including six months on the West End stage doing A Few Good Men with West Wing creator Aaron Sorkin.
And he also performed his one-man theatre show Stories I Only Tell My Friends while across here for Wild Bill.
Rob admits having a Hollywood star in the small Lincolnshire town of Boston caused a bit of a stir.
"Everybody was so welcoming there and so excited. When I walked through the town market, people were coming up to me and thinking I was the actual new chief constable, which was great.
"My favourite comment came from a couple of people who said it was the biggest thing to happen in their town since the war."
---
Wild Bill, ITV, 9pm, Wednesday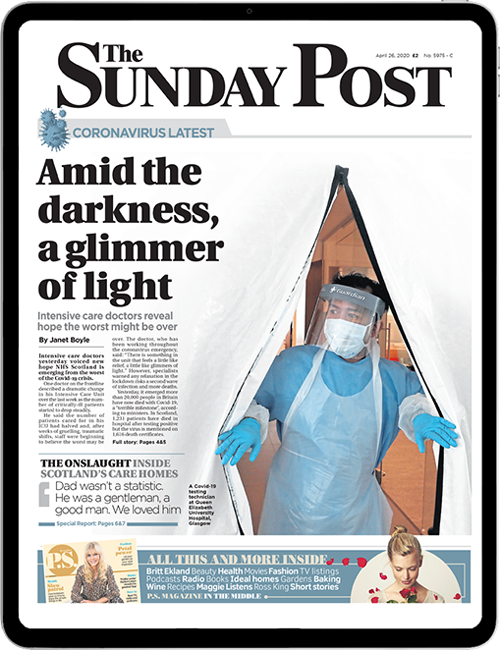 Enjoy the convenience of having The Sunday Post delivered as a digital ePaper straight to your smartphone, tablet or computer.
Subscribe for only £5.49 a month and enjoy all the benefits of the printed paper as a digital replica.
Subscribe