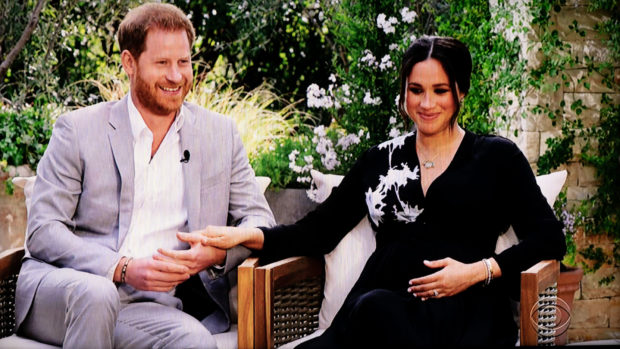 Well, I've had quite a week, as I managed to broadcast and chat about THAT Meghan and Harry interview from Sydney to San Diego and from LA to LA… Largs, that is, and I even managed to pop up on Glasgow's Go Radio Breakfast with Crofty and Grado (must mention the producer, Hollie Anderson. Well, she is my favourite niece!)
I watched the interview twice last Sunday – yes, I couldn't believe it the first time. I watched what we call the East Coast feed at 5pm and then the West Coast broadcast at 8pm.
I had been sure that Oprah had gone over the top when she said:"It's the best interview I've ever done."
But it was!
I also believed that when they said that it was no longer a 90-minute interview (no pie or Bovril at half-time) but was now a full two hours, its would be full of padding.
But it wasn't.
By now I'm sure you will have seen, heard and read many things about it.
There was a lot of sympathy here in the States for Meghan, they think of her as their American princess. No matter what your opinion is, one thing's for certain, it was a bombshell and things will change, hopefully for the better.
Now to tonight and the Grammys.
Let's hope this awards show actually works as past shows like the Golden Globes have seen more damp squibs than I had at Bellahouston Park on a wet and rainy November 5 in 1982… I remember, remember!
One bright firework from last week's Critics Choice Awards was my old pal, Hannah Waddingham, winning for her performance in Ted Lasso. Hannah accepted the award from her London home wearing the most beautiful gown but was in her "baries". Yes, her feet were revealed in all their manicured glory!
I digress, so back to the Grammys. Look out for live performances from Taylor Swift, Billie Eilish, Cardi B, BTS who are among the 22 stars performing, as well as Harry Styles who is now dating Olivia Wilde former partner of Ted Lasso star Jason Sudeikis.
I'm excited to see my pal, David Stewart, son of the legendary Scottish entertainer Allan Stewart, up for his first two Grammys. He co-wrote Dynamite for BTS. The result was a worldwide No. 1. The video surpassed 765 million views and the song achieved 583 million plays on Spotify alone
I chatted with David this week. "It's what dreams are made of," he told me in his wonderful, understated way. "I'm so grateful that not only has the song done what it's done, but also to go the extra mile and be recognised by the Grammys is amazing."
Fingers crossed, David, but no matter what, you'll now be known now as "Grammy-nominated David Stewart" and not "son of the best panto dame in the business David Stewart"!
I predict many more hits and Grammys for David.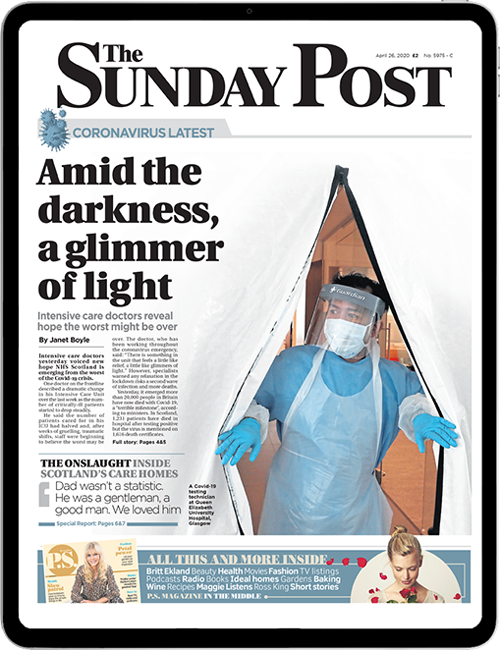 Enjoy the convenience of having The Sunday Post delivered as a digital ePaper straight to your smartphone, tablet or computer.
Subscribe for only £5.49 a month and enjoy all the benefits of the printed paper as a digital replica.
Subscribe