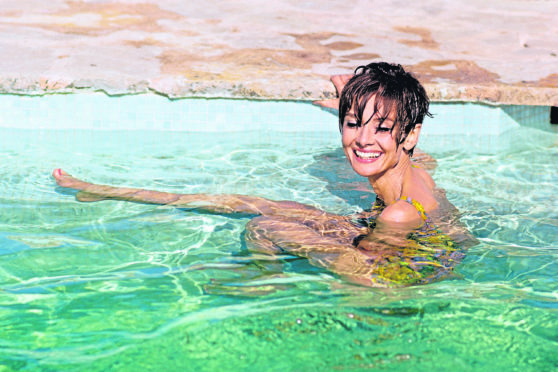 From Oscars morning after to superstars Liz Taylor and David Bowie sharing a frame, the lens of Terry O'Neill missed nothing.
Now the first exhibition since his death is paying tribute to the photographer who captured the spirit of celebrity culture for six decades.
Terry O'Neill: Every Picture Tells A Story, A Retrospective sees the best of the iconic lensman's work displayed together in a new online exhibition. O'Neill, who died in November 2019, captured the famous poolside "Morning After" image of Faye Dunaway following her Oscar win in 1977. The pair would later marry.
O'Neill's old friend Grant Scott is photography lecturer at Oxford Brookes University and, as commissioning editor for Tatler magazine, loved working with him. "You could always send Terry and know that he'd come back with the right picture – especially if you sent him to photograph someone who he was interested in," said Grant.
"If I wanted a picture of Michael Caine you'd want him to feel he had been given the right kind of weight, and Terry had that weight." Grant said it was Terry's charisma which helped him capture such compelling pictures.
"Photography is 90% personality," he added. "That's what it's really about. He was a simple photographer. By his later career Terry was a friend to the stars – everybody knew him and everybody liked him. So he was the perfect person to commission to take a photograph.
"He was lovely and witty. He used to be a jazz drummer and he always used to say the rhythm of jazz drumming is the rhythm of photography.
"That's because Terry was quick – he didn't take long. All the best photographers don't take long.
"The Faye Dunaway picture captures the moment, it's a timestamp. In the moment most photographs are of a thing but with time they take on historical significance, like that picture has."
Here, we present some of Terry's most striking celebrity portraits from the '60s and '70s, as featured in the exhibition, alongside his own recollections.
---
Audrey Hepburn, South of France, 1966
Audrey hated the water – she was afraid of it. But the scene from the film Two For The Road, had to be shot. There were divers, just out of camera, waiting to dive in if she needed help.
I stood on the other side of the pool and captured some beautiful photos in black and white and in colour of her, in and out of the pool.
The sequence of events was that her co-star Albert Finney would come and pick her up and toss her into the pool. It looks like she's having a great time – her terrific smile – but inside, I imagine she was terrified!
Twiggy, London, 1966
I met Twiggy through her manager, Justin de Villeneuve. Like Jean Shrimpton, she was another girl who went from salon assistant to sensation, seemingly overnight. They were superstars in their own right.
She has often referred to Jean as a role model and I'm sure because of Shrimp and Twiggy, hundreds if not thousands of young women wanted to be models.
I just happened upon Jusin and Twiggy one day and I went with them as she did some shoe shopping. Justin, who is a terrific photographer himself, remembered only recently that the fur coat she is wearing was bought in Portobello Market and cost a fiver.
David Bowie and Elizabeth Taylor, Beverly Hills, 1975
I was in Los Angeles and the phone rang. It was Elizabeth Taylor. I'd worked with Elizabeth a decade previously and we became friends, friendly enough for her to ask me for a favour.
"I'd like to meet David Bowie; can you arrange that?" I made a few calls and we decided to meet at director George Cukor's home. Cukor was planning to work with Elizabeth on an upcoming film and I think she was interested in speaking to David about a possible role.
Elizabeth had a reputation for keeping people waiting, but on this day she was well matched. An hour went by, then another, then another I could tell her patience was waning. After another few hours David finally arrived. Of course, I had my camera. And you can see in these poses, which Elizabeth directed, there was chemistry between them. David didn't get the role, if it was even on the table, but they did become lifelong friends.
Muhammad Ali, Dublin, 1972
It was the start of summer and Muhammad Ali was in Dublin, training for a fight.
Ali was great to photograph. He paid no attention to me and was either training or raving about being the greatest – or he'd just sit in a room and say nothing for hours, watching training films of himself.
He was a funny type of bloke, he was either all-giving or saying nothing. He was completely focused.
He just created a stir – you knew when Ali was in the room. When you talk about legends and what defines the term, he had it.
Roman Polanski and Sharon Tate, London, 1968
More than 40 years on, this is still difficult to look at. Sharon was a beautiful young woman. Her ending is one of the most tragic stories of our generation.
They were a dynamic couple. I took a few images of them together in 1968, along with a few solo shots of Sharon. As a photographer if I'm not on assignment, I'm trying to capture something else. Instead of telling the story of what they are wearing or what film they are promoting, I'm just taking photos because I love taking photos.
Here, we were just talking about nothing and I took a few candid snaps. When she died the way she did it shook up not only Hollywood but the world. It's difficult to talk about. When I look at these beautiful pictures, I can only think of what would have been.
Faye Dunaway, Los Angeles, morning after winning an Oscar, 1977
I didn't want to take the photo everyone else would take. You know, the one right after, where they look surprised, happy, holding up their shiny new Oscar.
I wanted to capture something different – the morning after. The moment when the star wakes up and it dawns on them that, overnight, everything in their careers, their lives, just changed.
I explained the idea to Faye and told her, "If you win – meet me by the pool at dawn. Bring the Oscar."
She was staying at The Beverly Hills Hotel and I knew the guy who worked the pool. I asked him to let us in for a few minutes and then arranged the papers and the breakfast tray. I had it all set when she appeared, in her dressing gown, Oscar in hand.
This photo was just us. A few years later, I married her. A few years after that, we divorced.
She was always photographed as the iconic, stylish beauty, but she also had such an impish sense of humour.
maddoxgallery.com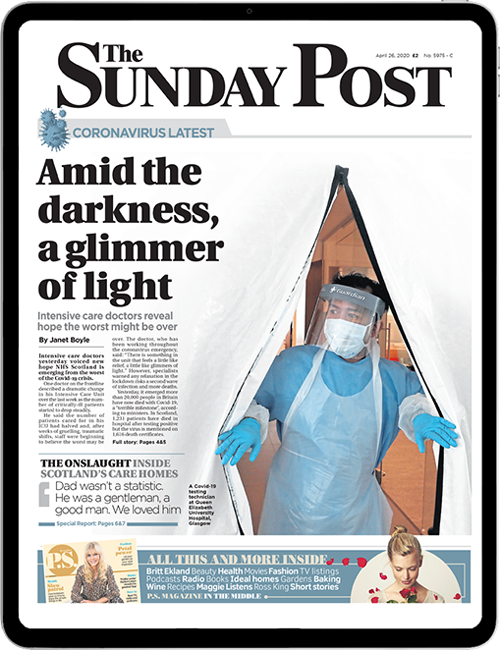 Enjoy the convenience of having The Sunday Post delivered as a digital ePaper straight to your smartphone, tablet or computer.
Subscribe for only £5.49 a month and enjoy all the benefits of the printed paper as a digital replica.
Subscribe