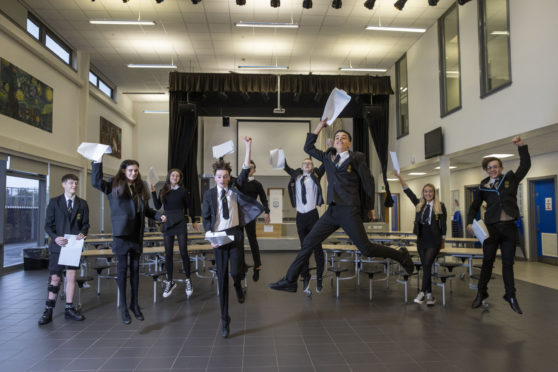 A total of 28,970 students from Scotland have been accepted into university or college through the Universities and Colleges Admissions Service (Ucas), up 220 on exam results day last year.
Ucas said that of those accepted, 28,240 will be studying in Scotland – an increase from 27,880 in 2019.
Some 23.9% of all 18-year-olds in Scotland are due to enter higher education this year (12,700 students), up 0.6 percentage points and a new record for SQA results day.
The number of 18-year-olds from Scotland's most deprived areas with a confirmed place has risen to a new high of 1,300 – meaning 11.9% of all young people belonging to this group have been accepted into university or college.
Ucas said acceptance numbers will rise in the coming days and weeks as more students' places are confirmed.
Clare Marchant, Ucas chief executive, said: "The increase in people with a confirmed place, especially the record number from Scotland's most deprived areas and those choosing to study nursing, should be particularly celebrated, with their achievements providing their passport into higher education."
The pass rate for exams also increased this year.
Results are based on a "combination of teacher judgment and national moderation by the Scottish Qualifications Authority (SQA)" after exams were cancelled due to the coronavirus pandemic.
They show the National 5 pass rate was 81.1%, the Higher pass rate was 78.9% and the Advanced Higher pass rate was 84.9%.
In 2019, the National 5 pass rate was 78.2%, the Higher pass rate was 74.8% and the Advanced Higher pass rate was 79.4%.
Speaking after results were published, Deputy First Minister John Swinney said: "In the face of an incredibly tough few months for pupils and teachers, we can today celebrate the achievements of all learners.
"Young people have received awards that recognise their hard work and allow them to move onto the next stage in their lives.
"Scottish exams have never before been cancelled. I am immensely grateful to all teachers and lecturers who worked incredibly hard to assess achievement this year, and to the SQA for developing the certification model – without either, young people could not have received qualifications."
He added: "Teachers and lecturers applied their judgments against national standards and today's data shows that three out of every four grade estimates were not adjusted by the Scottish Qualification Authority.
"133,000 entries were adjusted from the initial estimate, around a quarter of all entries. 6.9% of those estimates were adjusted up and 93.1% were adjusted down, with 96% of all adjusted grades changed by one grade.
"Without moderation, pass rates at grades A-C compared to last year would have increased by 10.4 percentage points for National 5, by 14 percentage points for Higher and by 13.4 percentage points for Advanced Higher – annual change never been seen in Scottish exam results. I know teachers and lecturers will always want the best for their pupils but I believe that teachers have acted professionally."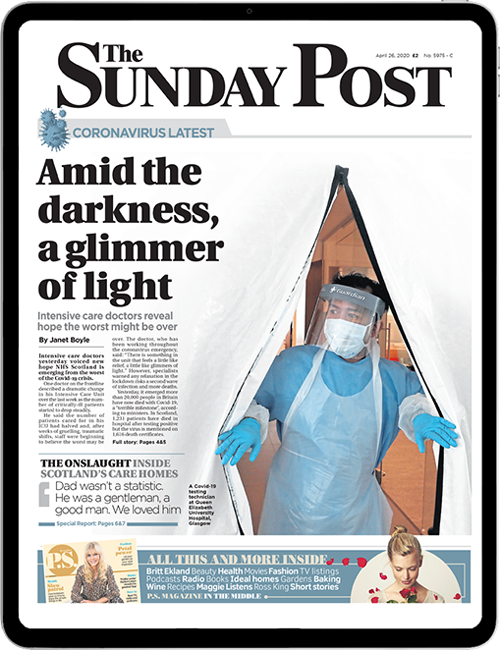 Enjoy the convenience of having The Sunday Post delivered as a digital ePaper straight to your smartphone, tablet or computer.
Subscribe for only £5.49 a month and enjoy all the benefits of the printed paper as a digital replica.
Subscribe