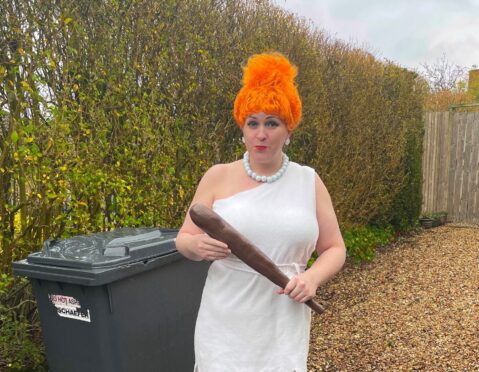 There was a time when our bins were going out more than we were and it prompted Yvonne Waring to make an occasion of it.
Some women won't put out the rubbish without wearing a little lippie but the primary teacher took things a step further.
Since lockdown, the 46-year-old has had her neighbours' curtains twitching every week as she dresses up as some of the nation's favourite characters to wheel her rubbish down the drive.
But today, after 115 weeks disguised as everyone from Oor Wullie to The Joker, she is hanging up her costumes for the last time. Waring, from East Kilbride, said: "I started during lockdown, then decided to see if I could manage a year. Almost two-and-a-half years on, I'm still going!
"It's been fun, but it's time to stop now. Hopefully, we can get back to normality."
Waring's lengthy quest initially began after she saw Amanda Holden dress up in ball and bridal gowns to put her rubbish out. A friend directed her to a Facebook site called Putting Your Bins Out, where people were posting pictures of themselves putting their bins out in all their finery.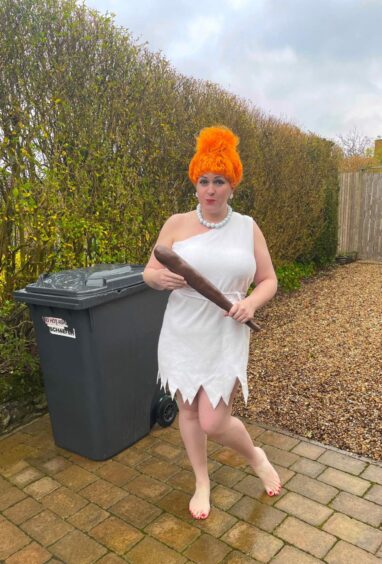 "I do amateur dramatics and am a bit of a hoarder, so I have boxes of costumes and props," Waring said. "And I love dressing up, so I decided to give it a go."
Little did she know that it would become a weekly ritual for the next 28 months.
Waring has dressed up as famous film characters and musicians, everyone from Marilyn Monroe to Mary Poppins, and an array of historic from Mary, Queen of Scots to Her Majesty to celebrate her Jubilee.
One of her favourites was transforming herself into the famous Duke of Wellington statue in Glasgow, complete with a traffic cone on her head. "It's been a real project," she said. "From those first few weeks, it just grew arms and legs.
"I thought it would help lift peoples' spirits during those first few weeks, but I started making a list that pretty much exhausted every character and genre so I just kept going! It became routine…emptying the bins and turning myself into a famous figure at the same time!
"I found myself thinking of someone at 2am and rushing to add it to the list so I didn't forget.
"It has involved begging and borrowing items, people searching in the back of their drawers and online for things I needed to complete outfits but didn't have – but I have loved every single minute of it."
Waring now has a fanbase around the globe, with people as far as America, New Zealand, Dubai and Canada all waiting to see her next get-up on Facebook.
Meanwhile, her garage is full of bags of wigs and props.
"I don't know what I'm going to do with them all, but I'm wondering if there's a museum exhibit in it. But it's time to get back to our normal lives, to pack the costumes away and get back to being me."
Waring will wear her last outfit tonight.
"I'm going to keep it a surprise, but let's just say there's a message in there. It's time to let it go."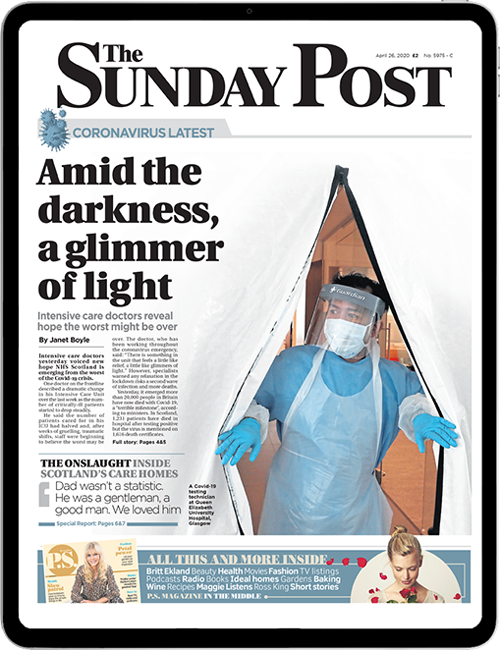 Enjoy the convenience of having The Sunday Post delivered as a digital ePaper straight to your smartphone, tablet or computer.
Subscribe for only £5.49 a month and enjoy all the benefits of the printed paper as a digital replica.
Subscribe