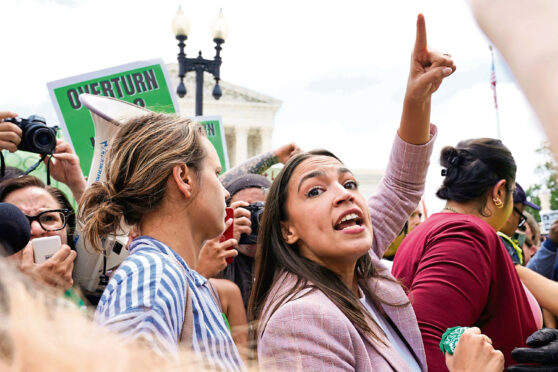 Nicola Sturgeon described the US Supreme Court's decision to remove women's right to abortion as "one of the darkest days for women's rights in my lifetime" as states across America enforced bans yesterday.
After the judgement, the first minister posted: "Obviously the immediate consequences will be suffered by women in the US but this will embolden anti-abortion and anti-women forces in other countries too. Solidarity doesn't feel enough right now – but it is necessary."
Tomorrow, she will chair a summit in response to calls for buffer zones around Scottish clinics picketed by anti-abortion protesters.
Clinics in at least eight US states have halted performing abortions and others began to close hours after the Supreme Court removed American women's constitutional right to the procedure.
Alabama, Arizona, Arkansas, Kentucky, Missouri, South Dakota, Wisconsin and West Virginia stopped performing abortions after Friday's decision.
The court's overturning of the landmark Roe v Wade ruling is likely to lead to abortion bans in roughly half of the states. Of these, 13 outlawed abortion instantly.
The ruling was the culmination of decades of efforts by abortion opponents, made possible by an emboldened right side of the court fortified by three appointees of former president Donald Trump.
The decision prompted dismay around the world. Prime Minister Boris Johnson described it as a big step backwards, while French President Emmanuel Macron said: "Abortion is a fundamental right for all women. It must be protected."
After the decision was announced protests built into the evening in a number of cities, including thousands demonstrating against the decision outside the barricaded Supreme Court. Thousands more chanted "We will rise up" in New York's Washington Square.
Among the protesters in Washington DC was Congresswoman Alexandria Ocasio-Cortez, who shared her own story about a time she may have needed an abortion. She told how, when 22 or 23, she was raped.
She said: "I had to take a pregnancy test at a public bathroom in Midtown Manhattan and when I sat there waiting for what the result would be, all I could think was 'thank God I have at least a choice'."
At the White House, President Biden said: "It's a sad day for the court and for the country."
He urged voters to make it a defining issue in the November elections, declaring: "This decision must not be the final word."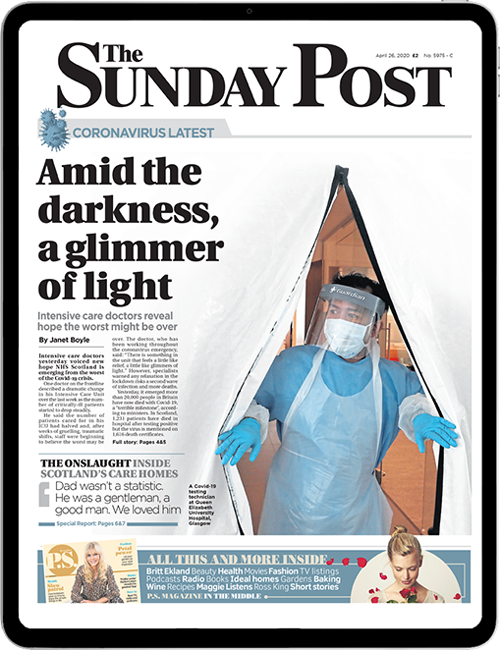 Enjoy the convenience of having The Sunday Post delivered as a digital ePaper straight to your smartphone, tablet or computer.
Subscribe for only £5.49 a month and enjoy all the benefits of the printed paper as a digital replica.
Subscribe