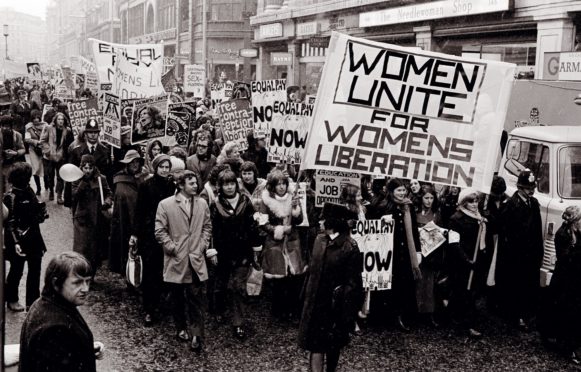 It is a searing, star-studded drama depicting one of the most significant political movements and moments of the last century.
But the acclaimed series, Mrs America, is bittersweet viewing for some of the veterans of the Women's Liberation Movement in the 1970s. While it is heartening to see the women determined to win equality, it is disheartening to realise that 50 years on, the battle is still being fought.
Hailed by one critic as "the first great television series of 2020", it examines the struggle of feminist campaigners in the United States to ratify the Equal Rights Amendment in the face of strong political opposition, including conservative women opposed to what they believed was an assault on family values.
But the campaign for gender equality was not restricted to the US, with Women's Liberation Movement groups forming across the world. In Britain the inaugural national Women's Liberation Movement conference took place in 1970 at Ruskin College in Oxford, where the first four demands of the group were agreed – equal pay, equal educational and job opportunities, free contraception and abortion on demand, and free 24-hour nurseries.
The Oxford conference was attended by 600 activists and inspired tens of thousands more across the country. Sheila Gilmore, a former Labour MP, was one of the founders of the Women's Liberation Movement in Edinburgh, formed shortly after the conference. She said: "There were those in our group who were coming at it from a more intellectual or theoretical aspect, and those who were coming at it from their own experiences – discrimination in the workplace, the lack of childcare and issues around contraception and abortion. There were some women who had got into higher education in the '60s, graduated but weren't taken seriously when it came to applying for jobs.
"There was an attitude of, 'Oh, I see you have an engagement ring on. Maybe you'll be thinking about starting a family soon.'"
Sheila had a similar experience when applying for a job as a lecturer at Edinburgh University in the late '70s. She said: "I had one child at that time, and in the course of the interview there was a comment along the lines of, 'have another child and stop work'. I didn't get the job and it went to a man who I don't think was any better qualified. I was pretty cross."
As well as campaigning on issues like equal pay and the right to choose, the WLM set up organisations that exist to this day.
Members of the Edinburgh WLM organisation started a Women's Aid group in the city, offering support refuge to victims of domestic violence, and a Rape Crisis Centre.
Although the last Women's Liberation Movement conference was held in the UK in 1978, Sheila said that its members continued to bring about change. She said: "As my generation moved further into employment or got involved in the trade unions, they took a lot of these ideas with them and pushed for changes there. That generation became the managers and senior employees and trade unions began to think much more seriously about their attitudes and encouraged women to get involved and join their committees."
Sheila worked as a family lawyer for more than 20 years, before becoming a councillor and then as MP for Edinburgh East from 2010 until 2015. She was a founder of the Women's Legal and Financial Independence Group in the 1970s, which wrote a women's manifesto for a Scottish Assembly proposed in the 1979 devolution referendum.
Although Scotland had to wait 20 years for its own parliament, Sheila said it had given women a bigger say and role in politics.
She said: "Some political parties, particularly Labour, made an effort to achieve a position where 50% of its candidates were women. It has prioritised issues like women's health and made childcare a very central part of politics."
But she added that progress for women could often be "two steps forward, one step back". She said: "When you take your eye off something like women's representation, it does move backwards. All-women candidate shortlists have been controversial in most political parties, but when you don't have them things can slip backwards."
She said more had to be done to address issues such as domestic abuse. "Some of us would have thought there could have been much more change in attitudes that would prevent domestic violence happening," she said. "There are still women who experience pretty dreadful situations. We still have a long way to go in changing attitudes. It is not enough just to make provision for the need. You have to try to change the underlying attitudes to bring this about."
She said discrimination also continued in the workplace, although the coronavirus lockdown could also bring some changes for women. She said: "In many cases, when a parent, and it's still predominately a woman, takes time off to look after children, there is a marked difference in their progression. They often end up coming back on part-time hours and not getting the opportunities to progress, and that is something all organisations have to look at.
"Maybe this period of people working from home will be quite positive in some ways. When I worked in the legal profession, there was a huge habit of presenteeism, and a view if you wimped off at five o'clock to pick your children up you weren't putting your whole heart into it. Some parents, again mostly women, step off that career ladder because they actually want to spend time with their children and not work in an office from 8.30am to 6.30pm or later. Change is needed."
Dr Esther Breitenbach, a research fellow at Edinburgh University, said that Women's Liberation Movement groups in Scotland read feminist authors such as Betty Friedan and Gloria Steinem, who are both portrayed in Mrs America, as well as taking on ideas from the rest of the UK and Europe.
Dr Breitenbach co-authored the Gender Audit report commissioned by the Scottish Government in 2007. She said: "The Women's Liberation Movement and the feminism of later decades has changed the terms of public debate about women's roles in society, in particular challenging violence against women, demanding equality at work, arguing for more sharing of domestic work and childcare, and demanding equal representation in politics and public life.
"The Gender Audit, while indicating that the general direction of social trends was towards greater gender equality, also noted that gains were not distributed equally among women, and that certain groups remained disadvantaged." for example, in terms of low pay and employment opportunities.
"Class, ethnicity and disability, in particular, often interact with gender to create a double disadvantage."
Who's who in the series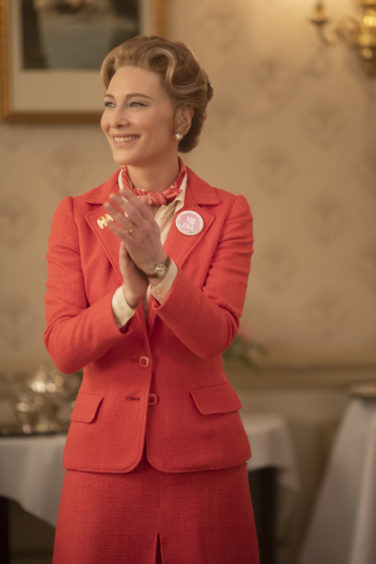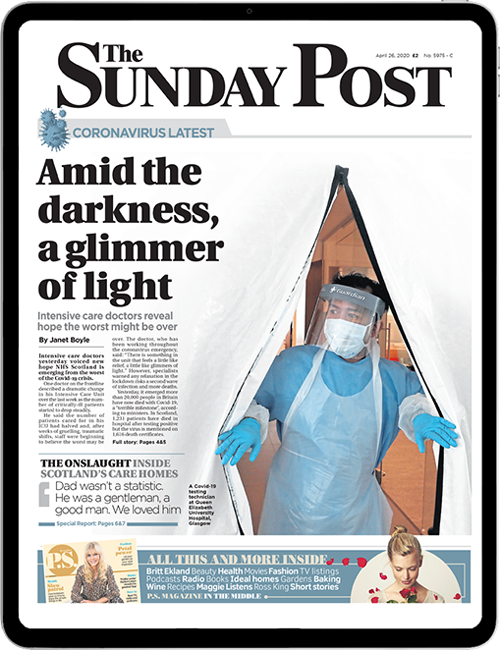 Enjoy the convenience of having The Sunday Post delivered as a digital ePaper straight to your smartphone, tablet or computer.
Subscribe for only £5.49 a month and enjoy all the benefits of the printed paper as a digital replica.
Subscribe