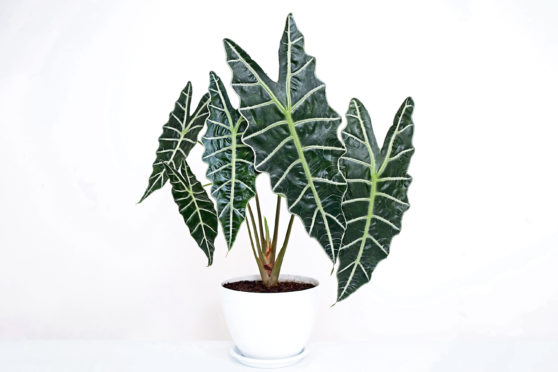 Once the Christmas tree comes down most homes can feel a little bare.
If that's the case then maybe it's time to fill the gap left by your Nordic fir with a jumbo-sized house plant. Big plants create a big impact and they also help to create a micro-climate in which your other plants will flourish.
In fact, grouping plants close together often mimics how they would grow in the wild, where the shady leaves would help to keep the soil moist.
One of the most dramatic plants, if you have the space for it, is Alocasia. There are many different varieties available, all with striking leaves that are shaped like arrowheads, and some of these grow very large indeed. Unlike the giant Swiss Cheese Plant, they won't send out aerial roots and try to burrow their way into the carpet, but you do need to grow Alocasia in a large, heavy pot to prevent it from toppling over once fully grown.
The ponytail palm is a very different plant. Unlike the Alocasia, which is native to the rainforests of Borneo and has a very lush appearance, Beaucarnea, as it is formally known, hails from semi-desert areas in Mexico so it survives on much less water. It is, however, just as striking and it gets its name from the fact its narrow leaves, which appear at the top of the trunk, curve upwards before hanging down.
It is a striking plant that looks good in minimalist interiors and if you want to make a real impact then find a multi-stemmed specimen.
A mature ponytail palm can reach two metres in height, but if you don't want to pay for such a large specimen then buy a smaller one and re-pot it every year to encourage it to grow.
Alocasias and ponytail palms can thrive in the same space, so long as you get the watering right. While the first should be kept permanently moist, the second needs to remain on the dry side and will benefit from an occasional dose of cactus feed in summer.
And, who knows? Next year you might decide to dispense with the Christmas tree and, instead, decorate your giant houseplants with baubles and tinsel.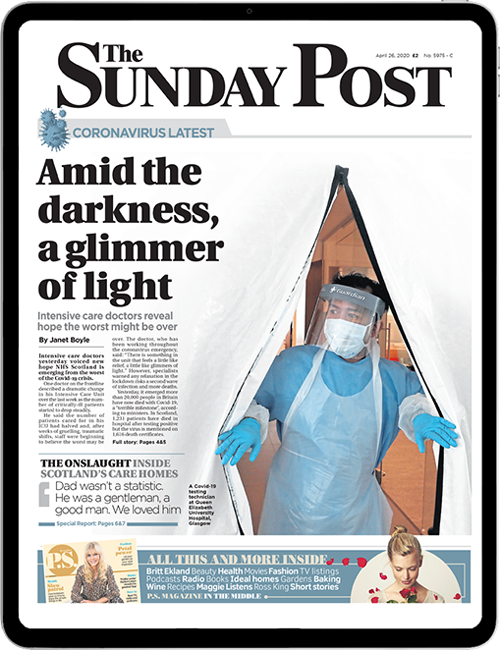 Enjoy the convenience of having The Sunday Post delivered as a digital ePaper straight to your smartphone, tablet or computer.
Subscribe for only £5.49 a month and enjoy all the benefits of the printed paper as a digital replica.
Subscribe