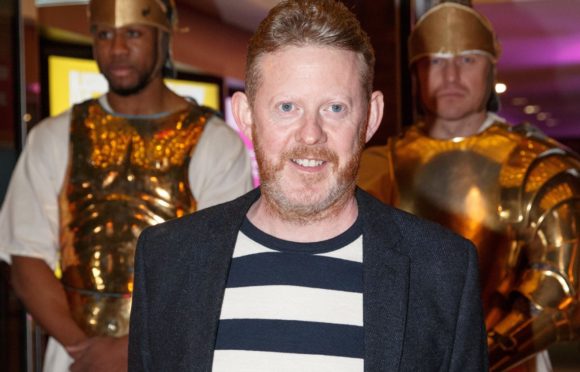 With theatres closed and TV productions cancelled, thousands of actors have been left questioning when they'll work again.
Colin McCredie found the answer – in his daughter's bedroom.
The Perth performer, best known for playing policeman Stuart Fraser in Taggart for 15 years, spent two weeks "on set" in the family home on a project that saw him realise one of his childhood dreams.
From his home in the west end of Glasgow, Colin told The Sunday Post: "The location for my character was to be a child's bedroom. So I more or less kicked Betsy out of hers for two weeks and set it up as a studio."
Former River City actor Colin was performing with fellow former Shieldinchers Tam Dean Burn and Sarah McCardie in a unique adaptation of author David F Ross's novel The Rise And Fall Of The Miraculous Vespas.
He said: "I had to be the set designer, the costume department, the lighting and sound guy. It gave me an appreciation of all the work they do. And I got to fulfil my life's ambition of being an '80s Scottish pop star who had a No 1 and was on Top Of The Pops."
Colin plays faded pop singer Grant Delgado in the adaptation of the story, which also features a cameo from Radio Scotland DJ Billy Sloan and original music from Bobby Bluebell. "In normal circumstances it would have been developed as a play, but because of the nature of lockdown it has been developed as a film," said Colin.
"Every day we'd meet via Zoom and batter through it. It turned out to be a really good way of working. There was no standing around gossiping. It was all really focused. And, as much as it was made this way because of lockdown, it's not about lockdown at all."
Colin added: "Like most people in my industry sitting around for weeks with no prospect of work, suddenly to get two weeks' employment was pretty good."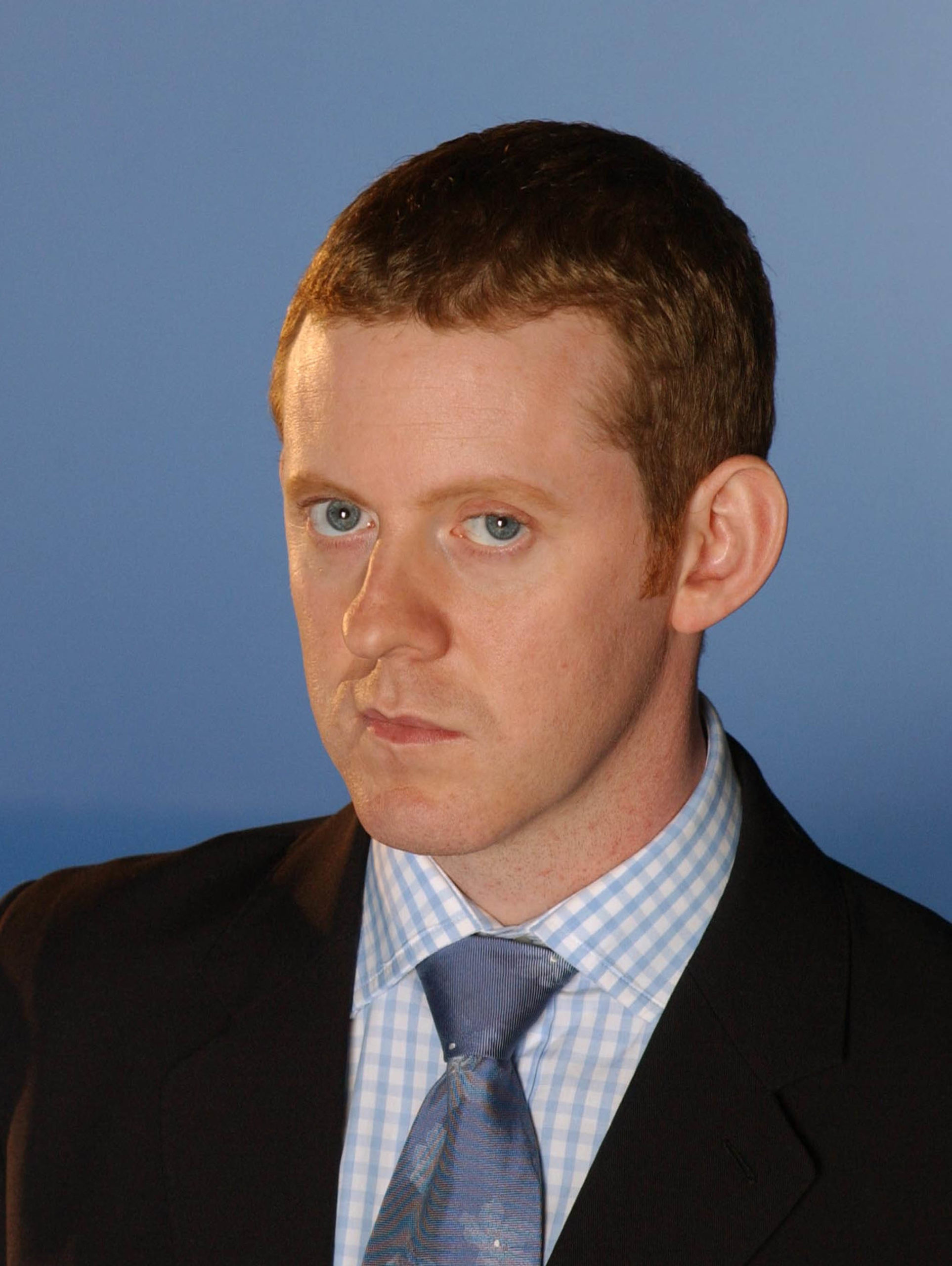 Viewers can watch the story on Ayr Gaiety Theatre's lockdown channel from Tuesday.
The project comes just weeks after Colin suffered the loss of his father Norman, who passed away in Northern Ireland, aged 90, after a stroke. "He died on his own, and that was the worst part of it," said Colin. "We got him home, for a funeral that wasn't a funeral, with us standing in five separate groups at the graveside, not even able to give your sister a cuddle or go for a cup of tea afterwards.
"But we all stood by his grave and spoke about him, two of my nieces read poems and a piper played. So, in some ways, it was lovely. We'd had a big family party for his 90th in February, and it was great that we'd all managed to come together to celebrate that."
While Colin is hoping for the return of live theatre, he is being realistic about the impact of the coronavirus on the industry. He said: "I'm not sure if theatres can be run with social distancing rules in place. It's a worry, because, without work for so many of the freelancers in the industry, people will have to walk away from it, and the arts will suffer because of that. That's why it's really important that projects like this go ahead if there's money around to make them.
"I'm desperate to get back to watching gigs at the Barrowlands, too. But I'm still nervous about being in a room that size with several thousand other people."
Miraculous, staged by Borderline Theatre, from Tuesday, at lockdown.thegaiety.co.uk
---
Sound & Vision
My ultimate dinner party guests
Peter Sellers and Billy Connolly. Donna Tartt the novelist because I love her work. Jack Lemmon because I love a load of his films and Natalie Wood because she was a fantastic actress and I'd love to know what happened when she died.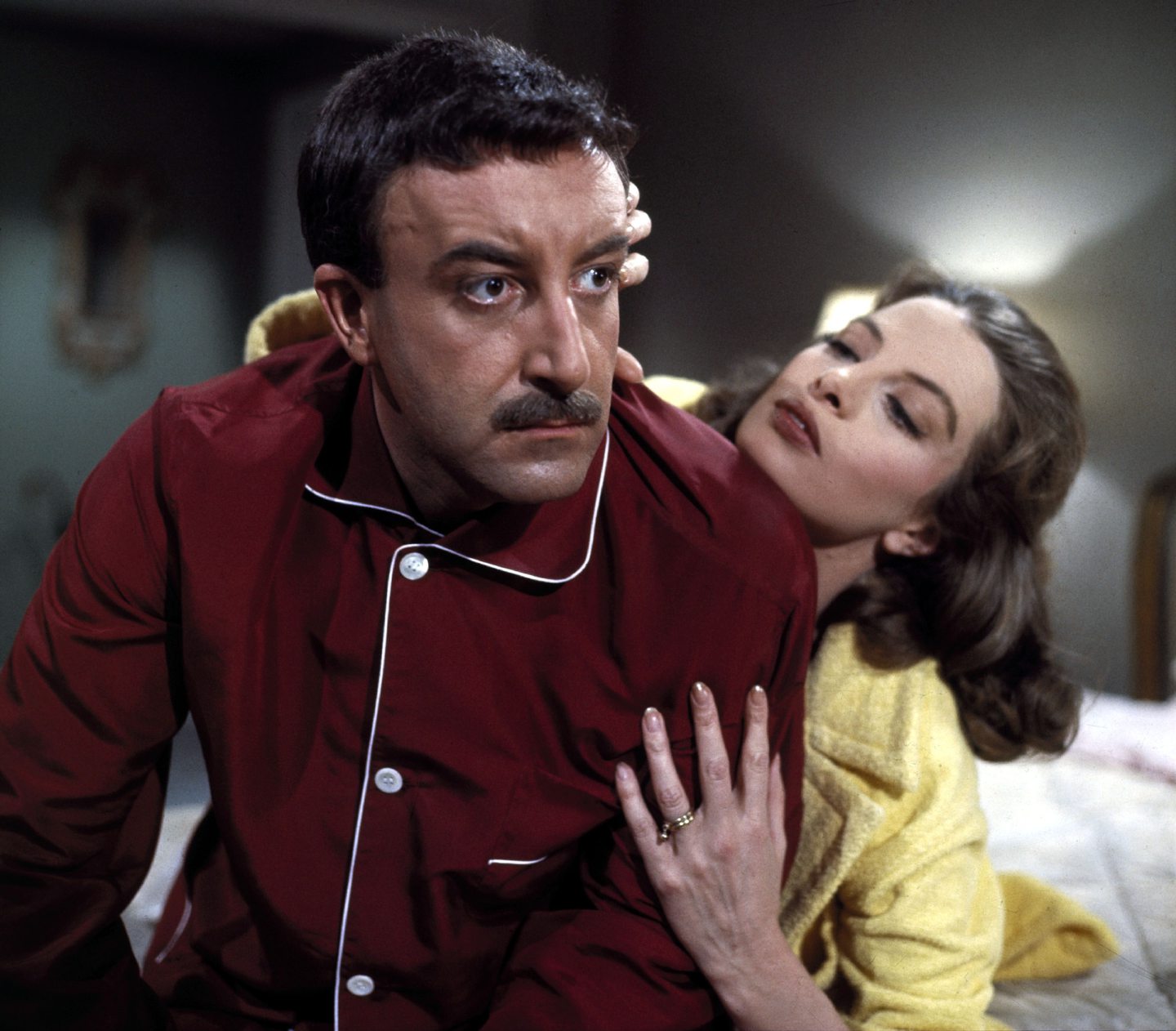 The artist I'd most like to bring back to life
Peter Sellers. He's a brilliant actor and comedian, but was a really brilliant straight actor too. My all-time favourite.
The book I've read again and again
A Christmas Carol. I remember my dad reading it to me as a little boy, and I read it to my daughter Maisie. And then I read it again when I was in it at Pitlochry last Christmas. It's still as relevant as ever, maybe more relevant than ever now.
The comedian who makes me laugh endlessly
It would have to be Billy Connolly. It's so obvious. I saw him in Perth City Hall about 15 years ago and was lucky enough to meet him afterwards. I didn't know what to say.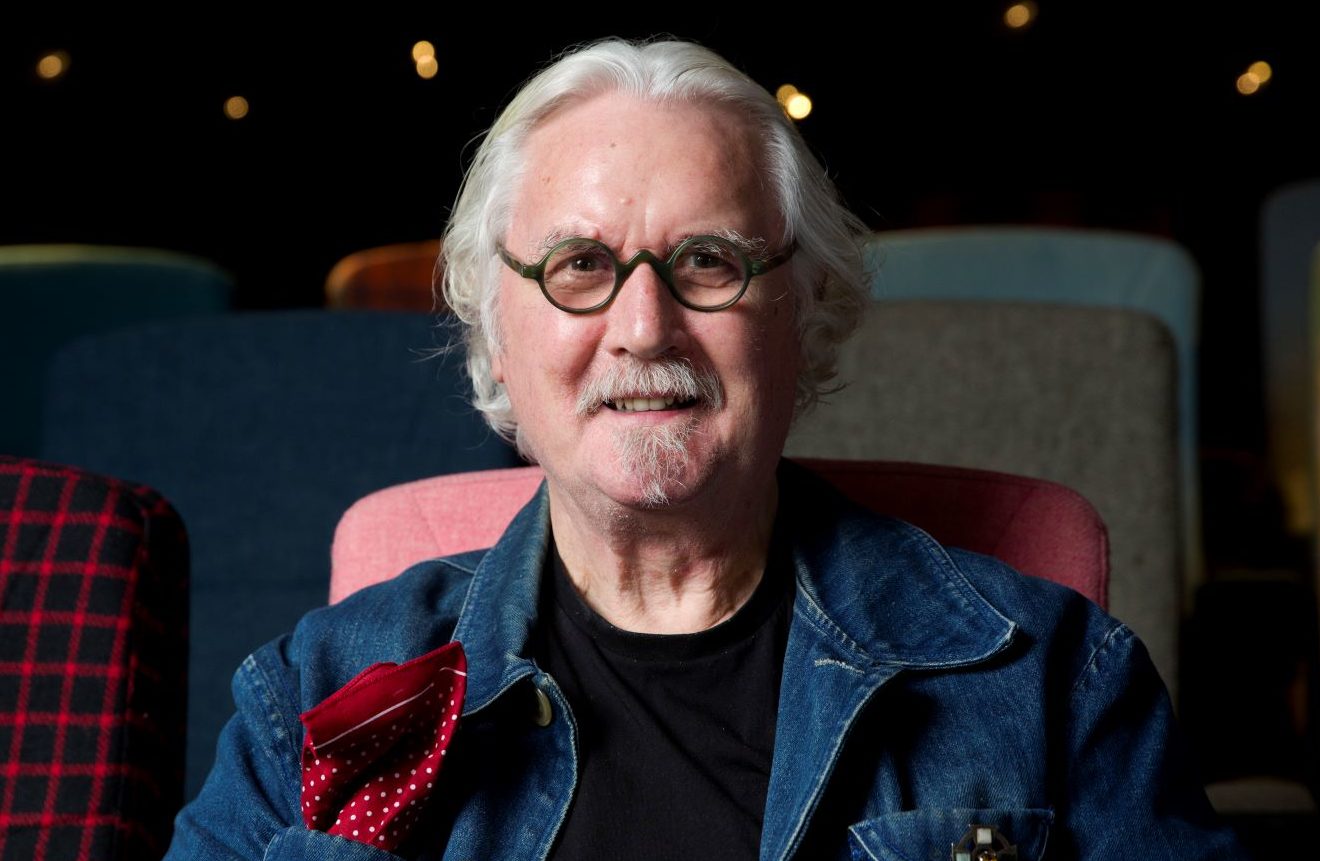 What do I watch when I want to switch off?
Scotland's Home of the Year. It's been one of my favourite lockdown series. Nice easy television.
My greatest gig
The Strokes in Reykjavik. My wife Simone and I were on honeymoon and we discovered in the in-flight magazine they were playing. When we got to the hotel the Strokes were at the bar. The hotel actually had tickets and we managed to get some. The band were just hanging about the hotel and I got chatting to Julian Casablancas about their Barrowland gig. A great night.
The museum that most inspired me
Perth Museum and Art Gallery. When I grew up the theatre in Perth was closed while they were renovating it. They used to put on plays in Perth museum and I remember going there to see them, but also look at the art and stuffed animals. It wasn't the most extensive museum in the country but it was important for me growing up. And I'd still go and have a look around if I was in Perth.
First single I ever bought
Happy Birthday by Altered Images. I bought it in John Menzies in Perth. I still have it and I still play it. I've a new record player and kept all my vinyl.
Poem that had a profound impact?
One of my favourites is Edwin Morgan's From a City Balcony. I actually recorded it during lockdown for Rapture theatre.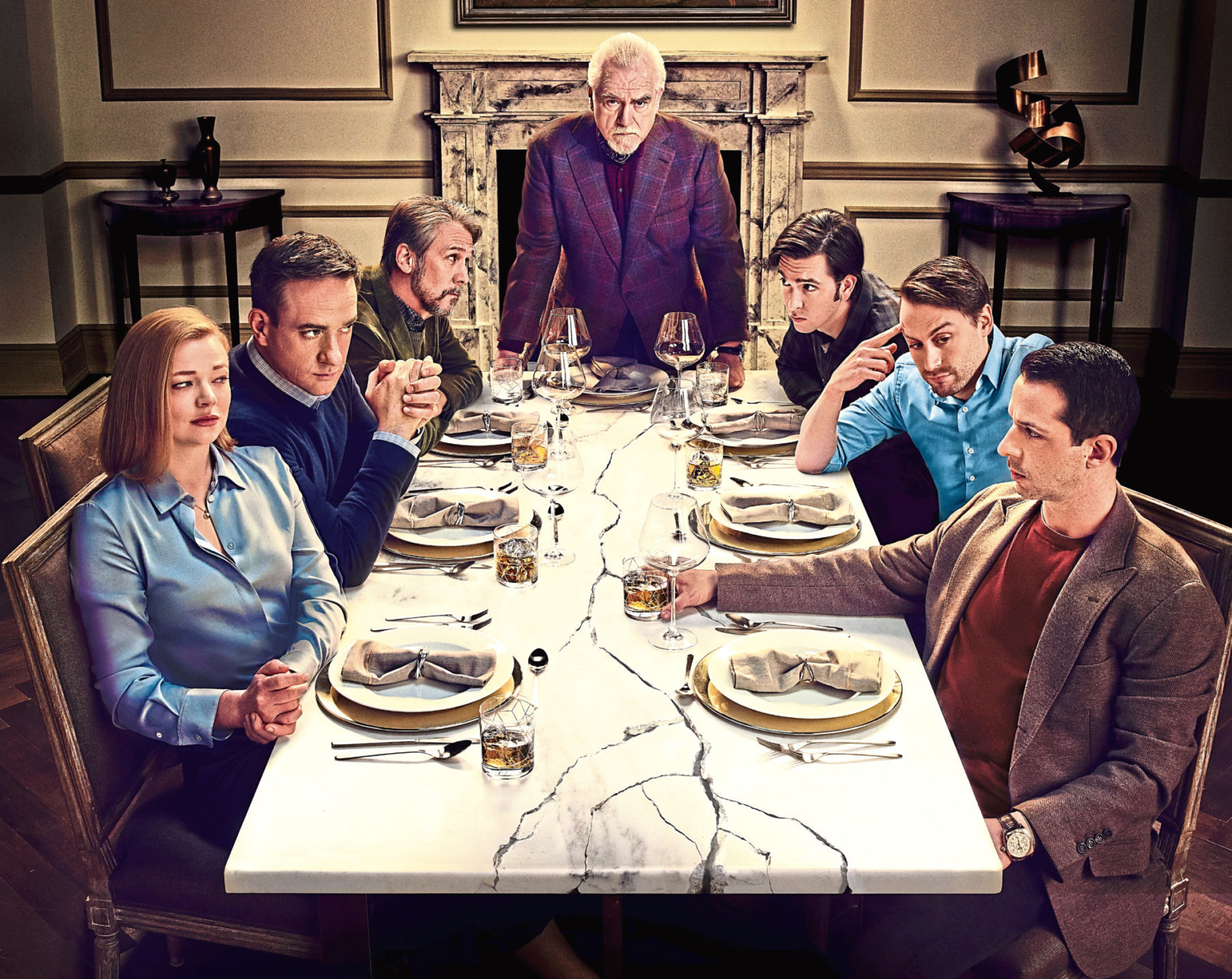 My box-set binge
Succession. It's like a Shakespearean family saga. It's like Game Of Thrones set in a world of TV and news. And they even come to the Laurieston Bar in Glasgow, too.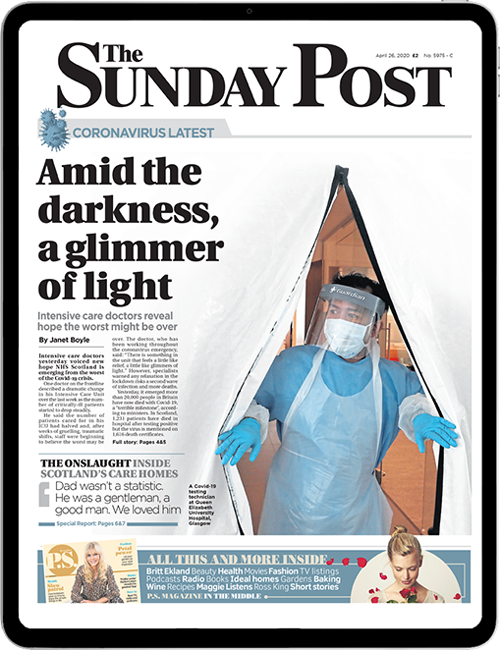 Enjoy the convenience of having The Sunday Post delivered as a digital ePaper straight to your smartphone, tablet or computer.
Subscribe for only £5.49 a month and enjoy all the benefits of the printed paper as a digital replica.
Subscribe