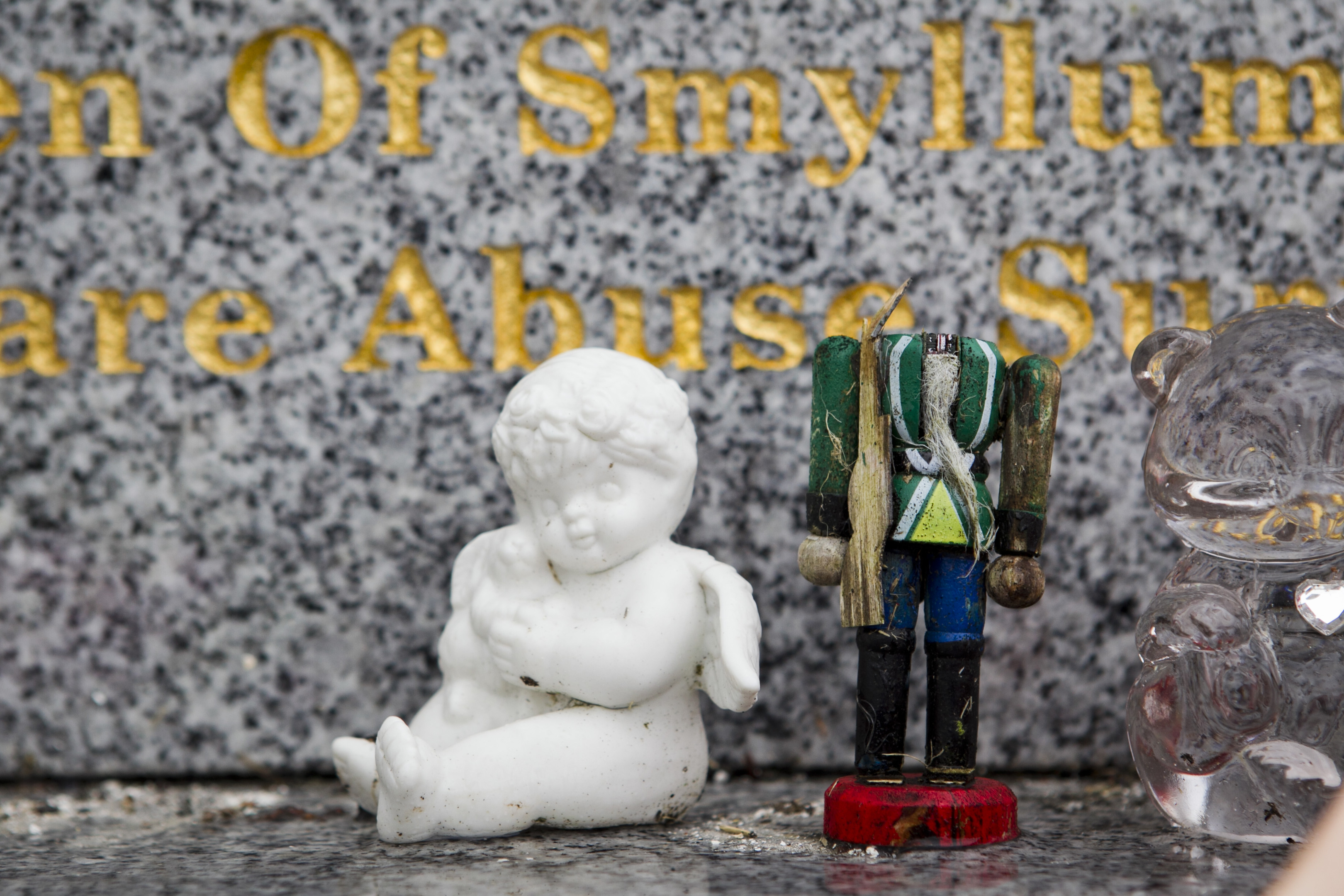 THE nuns caring for them did not believe their short lives were worth recording, their graves worth marking.
Today, we reveal the bodies of up to 400 babies, toddlers, children and some adults have been buried in the mass grave. Their identities – and tragically short lives – can be remembered today for the first time.
Here, loved ones remember just a few of those buried without memorial and some reveal the legacy of agony and uncertainty left by their own years at Smyllum Park.
---
"The nuns didn't like family visiting for some reason. Then I got a call saying Francis was in hospital"
Francis McCall, 13, Died August 12, 1961
Eddie McColl, 73, has one word to describe his time staying at Smyllum – hell.
Along with four brothers, John, William, Eddie, Stephen and Francis were taken to Smyllum after a family breakdown in the late '40s.
He said: "I was probably six or seven when I moved to Smyllum. My dad John died from pneumonia and my mum couldn't cope.
"Smyllum was a hell.
"You got punished all the time for the slightest thing.
"At the time we were in there we thought it was normal but it wasn't. It had an effect on my life for years after I left."
By 1961, all the brothers had left Smyllum apart from youngest brother Francis.
Eddie, who left the home at the age of 15, said: "I used to visit him but usually had to be sneaked in to see him.
"The nuns didn't like family visiting for some reason. One day I got a phone call from the nuns saying, 'Francis is in hospital after an accident.'
"But they wouldn't give me any more information or even where he was. After a month I went back to visit him and was told he'd passed away but no-one told me. It made me sick to my stomach."
Tragic Francis passed away at Edinburgh's Royal Infirmary in August in 1961 after battling a "left extra plural haemorrhage" for seven days. He was just 13.
Oldest brother John, who later emigrated to Australia, had been informed and had registered his death at Lanark.
But he never told Eddie – and died before he could ask why he withheld the information.
Eddie has since heard Francis was killed in a bizarre accident after the teenager, who was partially deaf, was hit in the head by a golf club.
He said: "I've heard from kids who were at Smyllum at the time someone was showing them how to hit a golf club and asked them to step back.
"But Francis didn't hear it and got struck on the head. That's what killed him."
He says he can forgive tragic accidents but not that the Daughters of Charity have never been able to tell him where his brother is buried.
He said: "I have no idea where he is buried and have asked the Daughters of Charity repeatedly. Not knowing has been a form of torture."
Smyllum's Children: Lanarkshire kids' home scandal revealed as hundreds of orphans laid to rest by nuns in mass grave
---
"I could hear her struggle to breathe in bed at night"
Louise Langlois, 21, Died January 25, 1945
IT'S not only children from Smyllum buried in the mass grave. At least one adult – a 21-year-old French woman – was also laid to rest without a marker or headstone.
Louise Langlois was among a group from a Daughters of Charity orphanage near Calais who fled to the Britain as the Nazis closed in in 1940. Teen Louise ended up working as a servant in Lanark. She stayed on at Smyllum Park but died in 1945 of bronchopneumonia and was buried in an unmarked grave at
St Mary's.
Two of the French girls who were among the 32 orphans who stayed in Lanark with Louise have spoken warmly about their time there – but said the Scots weren't treated as well as the French.
Jacqueline Vicart, right, who was five in 1940, said: "The Scottish kids were nasty to us but I think they were jealous as we were better treated than them."
She said Louise was a "lovely girl" whose bed was close to hers and at night she "could hear her struggle to breathe".
Marie Paule Cantard was also at Smyllum with Jacqueline and the pair returned to visit in 2012.
Marie, who was 11 in 1940, said: "When we went back to Lanark we discovered a memorial devoted to the Smyllum children and we learned of all the terrible things that happened. It's very sad."
---
"Nuns told mum her sister was too beautiful to live"
Rebecca Conway, 14, Died March 30, 1943
IT was only when Angela McFarlane was pregnant with her son in 1983 that her mum Jeanie started opening up to her about her time at Smyllum Park.
One of eight children sent to the home in the 1930s, she told Angela that, after leaving to join the Navy in World War Two, she returned to Smyllum after her sister Rebecca died there.
Angela, 54, from Tranent, said: "My mum told me she was taken into a room where she was told her sister was dead and shown the body. She was covered up to her neck and the nuns said Rebecca had died because she was too beautiful to live."
It was actually bronchopneumonia which claimed her at 14.
"I was always under the impression my aunt had died at a much younger age so to find out she was 14 is quite upsetting.
"To think she's buried in an unmarked grave is very unsettling, too.
"I'd like to see her death acknowledged. I'll be taking a trip out to the cemetery when I can to pay my respects to my aunt."
No truth. No justice. Victims reveal abuse ordeal at Smyllum orphanage and condemn years of lies and secrets
---
"This should not be flung under the carpet"
Sammy Carr, six, Died June 12, 1964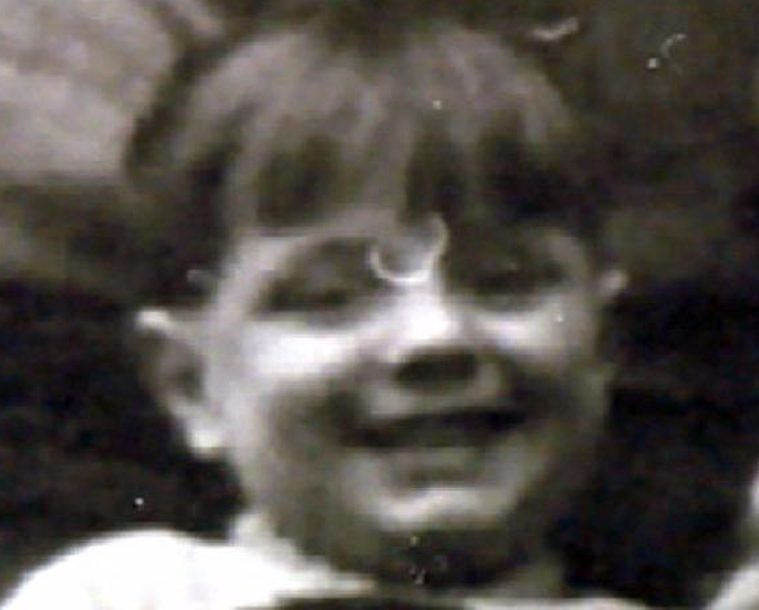 For over 50 years, Sammy Carr's family believed he died at Smyllum of a brain
tumour. His sister Ann Marie Carr, now 64, said nuns told her he'd fallen ill after playing with a dead rat.
But in 2015, a former resident claimed to have seen a nun attacking Sammy, right, before his death. He alleged: "Sammy was on the floor curled up in a ball and she was just kicking into him, kicking into his back, into his head."
At the time, Ann Marie appealed for other residents to come forward, adding: "I don't want to think this boy said this and we're flinging it under the carpet. It could be true."
Sammy's death certificate records him as having died from a brain haemorrhage. Police dropped a probe into the claims, saying they could find no evidence of criminality.
Jack McConnell: As First Minister I apologised to victims and hoped for honesty from the organisations involved. It did not happen
---
"It's like David never existed. That's not right"
David Carberry, four, Died July 1, 1955
Janice Carberry, 55, did not know her big brother died aged just four. She did not know where he was buried.
The care worker, who works with disabled children, only knew of an older brother called David who had passed away before she was born.
One of 16 siblings born to dad James and his wife Jean, David was put into Smyllum Park in the early 1950s alongside five other brothers.
His parents had struggled to cope in Glasgow in the aftermath of the Second World War.
Janice said: "Nowadays, I'm sure my dad would have been diagnosed with post traumatic stress disorder.
"Something happened to him during the war and it had an impact on the family. We were a poor family but quite happy. They began having kids at a very young age.
"I think there was a period of homelessness before I was born. The girls were given to relatives and the boys were sent to Smyllum."
Tragically, David – who was described as a "sickly boy" before he went to Smyllum – would die on July 1, 1955, from bronchopneumonia at the age of four.
Janice said: "It's very sad to learn David died at such an early age and he has been forgotten about.
"It's like he didn't exist and that isn't right."
---
Were you affected or do you have any information on Smyllum? Contact the Scottish Child Abuse Inquiry at talktous@childabuseinquiry.scot or call 0800 0929 300
Email our reporter gblackstock@sundaypost.com or call 0141 567 2814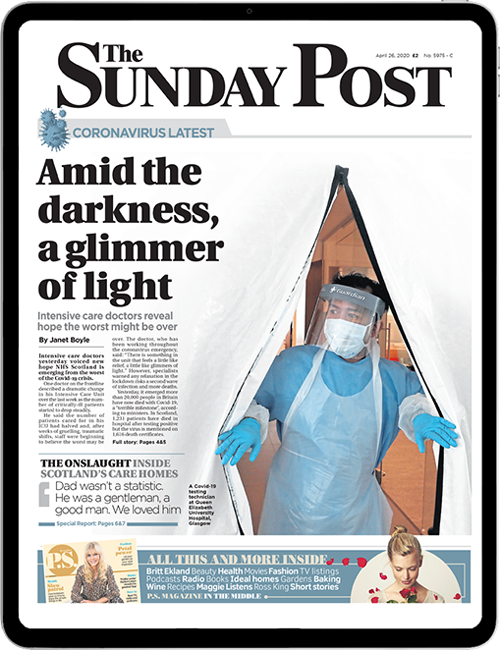 Enjoy the convenience of having The Sunday Post delivered as a digital ePaper straight to your smartphone, tablet or computer.
Subscribe for only £5.49 a month and enjoy all the benefits of the printed paper as a digital replica.
Subscribe