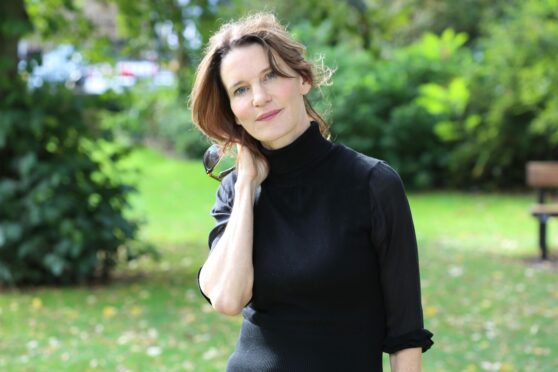 A lifelong love of words and fascination with their origins has been a constant refuge for Susie Dent who, as a child, was more likely to be found poring over vocabulary books than comics.
Similarly, during the turbulent days of the 2020 lockdown, the etymologist (a person who studies the origins of words) sought sanctuary in the pages of dense dictionaries and thesauruses in search of new ways to describe the gamut of emotions we all experienced but often struggled to pinpoint.
Now, her findings have inspired the Countdown star's latest book on etymology, An Emotional Dictionary, which is packed with words used through the centuries to express how we really feel, explaining the origins of the emotions we know well and those we might struggle to identify.
Word of the day, once again, has to be 'apricity' (17th century): the warmth of the sun on a chilly day.

It's too good to lose.

— Susie Dent (@susie_dent) October 9, 2022
Like Dent, many of us may have found ourselves in the past few years, or days, feeling "dowfart" (lacking in spirit), "crumpsy" (cranky and irritable), in the "doldrums" (a state of depression or downheartedness) or, with any luck, "gruntled" (perfectly content). "In lockdown we experienced emotions that were new to us in many ways," said Dent, 57.
"We had a fear that I don't think we'd felt before, and a melancholy and wistfulness in not being able to see people. It felt like a good time to not just look at the words in our vocabulary that describe emotions we didn't know how to name, but also to look at the history of the emotions that we do know. It was a joy to study all the strange and wonderful ways that we've expressed ourselves in the past."
In her mission to describe the indescribable, Dent also discovered research that suggested the ability to name how we feel was directly proportional to our happiness.
"It's called emotional granularity, where being able to more specifically define or name our emotions can help us cope with them better," she explained. "Similarly, we can be scored in emotional quotient, so your EQ as opposed to IQ (intelligence quotient). If we have a wide range of vocabulary to express our emotions, we not only experience them more fully but can also manage the highs and lows a little bit better. Having a higher EQ can actually make us happier and healthier."
She added: "If you know there is a name for something, you can also take some comfort in knowing you're not alone – other people have experienced it before. Given what we've been through the past years, it feels like a very precarious time in so many ways so knowing or having some vocabulary at our fingertips to express that will really help us."
Right now, Dent is feeling particularly "betwittered", which means "a certain feeling of pleasing excitement but also fear at the same time, I always feel that when I'm publishing a new book".
Dent's passion for words and language led naturally to a career in lexicography (the compiling of dictionaries), beginning at the Oxford University Press in her 20s. She has since written and edited 14 books on etymology but is best known as Countdown's resident word expert, having presided over Dictionary Corner for the past 30 years.
Appearing on the Channel 4 show's late-night comedy spin-off, 8 Out Of 10 Cats Does Countdown since 2012 has earned Dent a new fanbase, as has her Twitter account. Her "word of the day" posts on the social media platform, describing a favourite word and its etymology, are hugely popular with her one-million-plus followers and can often be seen as pithy political commentary.
Her recent words of the day include "'bayard' (16th Century): one who has all the self-confidence of ignorance", and, as the economic crisis deepened: "'Mulligrubs' (16th Century): a state of despondency or sense of doom."
"I'm quite lucky because I know a lot of people don't have a great ride on social media," said Dent. "I was scared of it for that reason because I'm quite sensitive to what other people think about me. I've hardened up over time as I've had a bit of unpleasantness but, by far and away, the majority of the Tweets I get are people enthusing about words and language.
"I tend to just riff off what I'm feeling at the time. It's a nice way to vent any frustrations but I try not to get too political. People interpret things as they wish."
While Dent, by nature, often shies away from the limelight, preferring to "fly under the radar" and keep her family life private – she shares two daughters, Lucy and Thea, with her former husband, Paul Atkins, who she split from last year after 20 years of marriage – her time on Countdown has seen her become beloved by fans.
Earlier this year, she celebrated a remarkable 30 years and 4,000-plus episodes on the popular TV show, which this year also marked 40 years on air. When asked her feelings towards the milestone, she replied "blutterbunged" (a state of being utterly overtaken by surprise).
"I'm astounded I'm still there," she added. "I never expected that to be my career path but I feel incredibly lucky it was because it's the best gig in the world. I still feel that sense of urgency to find a good word when the clock starts ticking down. It never gets old."
Recalling her Countdown debut on June 29, 1992, aged 27, when she joined Richard Whiteley and Carol Vorderman, alongside Rula Lenska in Dictionary Corner, Dent said: "I think I looked arrogant when actually I was terrified! I spent most of the episode trying to hide behind Rula's hair.
"I was worried about the exposure and had said 'no' to coming on a few times, so thought it was my first and last time.
"Now I'm still there filming five shows a day, in three-day blocks. It's easy to forget what the contestants are feeling so I often relive that moment to remind myself that the 'betwitterment' (excited, frightened, or overcome with pleasing excitement) for them is huge."
Today, Dent shares the Countdown set with number-cruncher Rachel Riley and current presenter Colin Murray, who took over from Anne Robinson in July. "I've known Colin for a decade and the first thing he ever said to me was he wanted to be on Countdown," she said.
"He's loved the show forever. His joy just radiates from the screen and a lot of people love that because it just really matters to him."
Having worked together for 13 years, Dent added that she and Riley shared a "silent understanding you get between people who have been friends for a long time", especially when it comes to Dent's unintentional hand gestures and innuendos on set. "She gets it straight away and finds it hilarious that I don't. We share a lot of empathy and laughter which is really lovely."
There have been bittersweet memories, too, as Dent recalled legendary Countdown host Richard Whiteley, who died aged 61 following a heart operation in 2005.
"Losing Richard hit us all very hard," she said. "He was Mr Countdown. I remember him every time certain words come up that he loved, like leotard, which he found immensely funny for some reason, and always got the giggles when it came up."
This is very happifying for me. I hope it will for be for some of you, too. https://t.co/DAmMfMlVHb

— Susie Dent (@susie_dent) July 4, 2022
At a time when people's vocabularies are shrinking due in part to the rise in popularity of online "text speech" and emoticons, for Dent it's more important than ever to promote our rich and diverse history of words, particularly those that might help us to decipher our complex feelings and emotions.
"I do this in the hope that some of these words will get picked up, that people might start to understand them. Some words like 'apricity' (the warmth of the sun on a chilly day) are becoming more familiar and are actually coming back into currency, at least that's my hope," said Dent.
"Many people relish learning a new word, especially if it's a word for an emotion they didn't know how to name. It's exhilarating. When you get anyone talking about their favourite or least favourite word, they become so animated because they'll always have an answer and it will take them back to a moment in time.
"That's another word I discovered writing this book that I love – 'stound', that pang you get when you hear a song or smell, something that stops you in your tracks and takes you right back to a single moment in time. I had no idea that there was a word for that! Isn't it wonderful?"
---
8 out of 10 for brawest Scots terms
"Scots has given us some of the most expressive words in the dictionary," said Susie Dent. "It has a knack of filling gaps in English you either never quite knew existed, or would otherwise take an entire sentence to describe."
Here, she shares some of her favourite Scottish words.
Curglaff: the shock of cold water
"Curglaff" expresses the shock of cold water as you plunge into it. It is made up of the prefix "cur-", often applied when something or someone goes awry (think curmudgeonly), and "glaff", a sudden blast of cold.
Wabbit: played out; without energy
"Exhausted", "tired out", "knackered", "feeble" – all of these physical and mental states are encompassed in the Scots "wabbit", first recorded in the late 19th Century.
Dowfart [Scots: dow-fuht]: lacking in spirit or courage
The definition of the Scots "dowfart", or "duff art", is as satisfying as it is condemning: "So much under depression of spirits as to be in a state bordering on that of an idiot".
Groak: to covet someone else's food
The act of "groaking" in Scots and Irish once involved "casting a suspicious eye" over something, or "whimpering and whining".
Combine both to come close to the modern meaning – to stare longingly at someone's food in the hope it might be shared.
Croochie-proochles [crew-ee-proo-uls]: an uncomfortable feeling of restlessness
"Croochie-proochles" is an expression for the "discomfort from sitting in a cramped position", as well as general "restlessness and fidgetiness".
---
An Emotional Dictionary: Real Words For How You Feel, From Angst To Zwodder, published by John Murray, is out now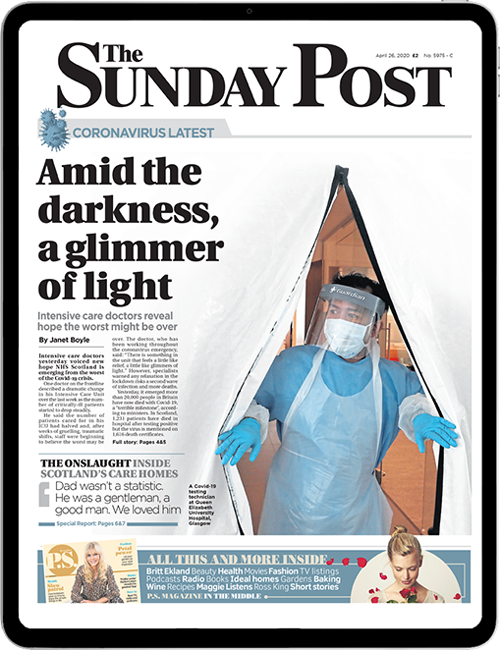 Enjoy the convenience of having The Sunday Post delivered as a digital ePaper straight to your smartphone, tablet or computer.
Subscribe for only £5.49 a month and enjoy all the benefits of the printed paper as a digital replica.
Subscribe