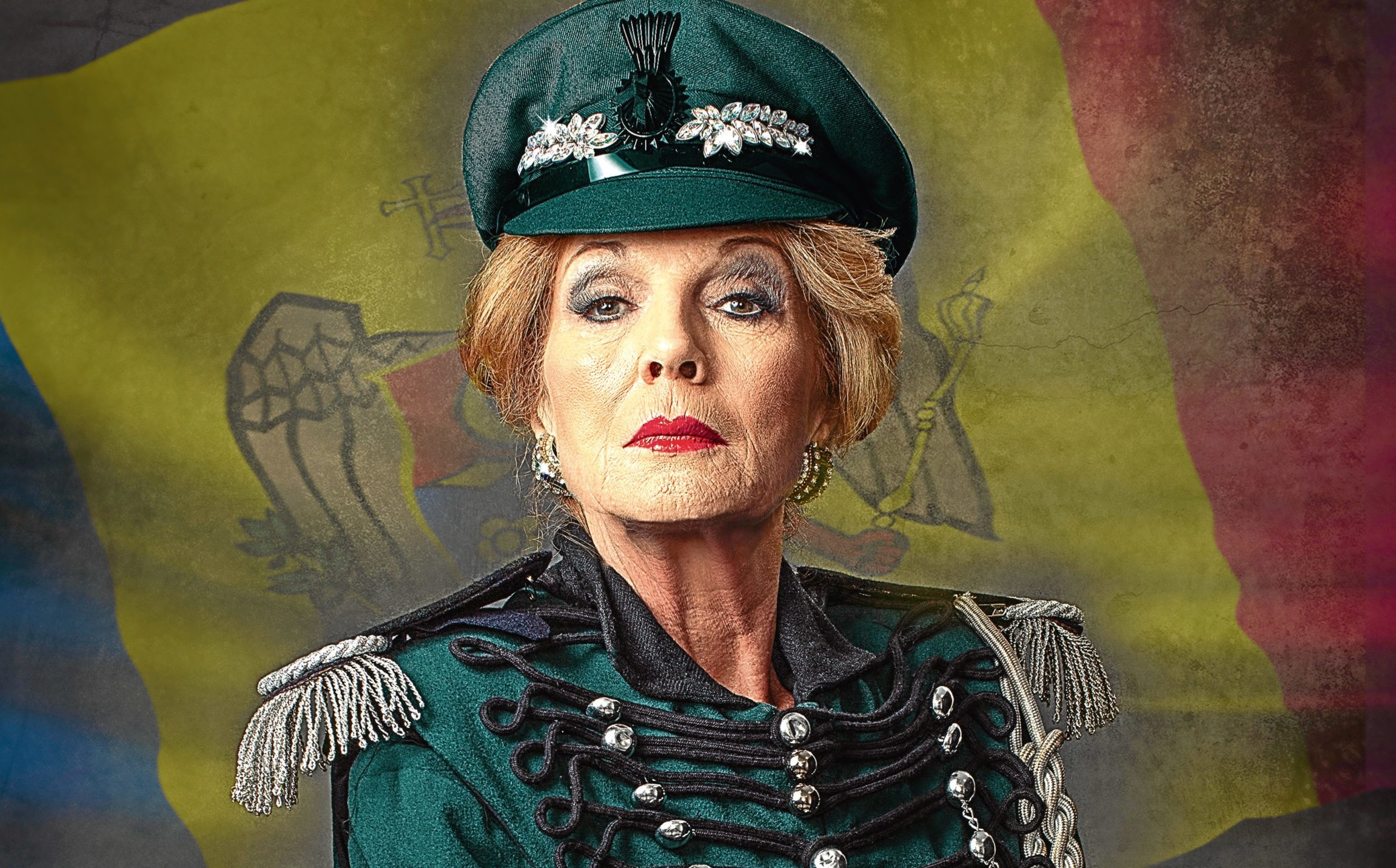 RULA LENSKA is a good sport.
She must have been sighing inwardly when I brought up her infamous appearance on Celebrity Big Brother 10 years ago. You know, the time when George Galloway pretended he was Rula's cat and motioned to lap up imaginary milk from her cupped hands?
But she still took the time to talk about the incident, even though it hardly ranks highly in her career moments.
"That photo has been everywhere, in more publications than anything else I've ever done, and that is galling," she admitted.
"You don't have any jurisdiction over how it's filmed and something innocent can be made to look salacious, like that photograph."
Rula says the promise of money going to some of her favoured charities was the "carrot on a stick" that led her into the Celebrity Big Brother house but she said it's not a programme she likes.
She explained: "I initially liked the concept of reality TV but, over time, I think it has just become more cruel and humiliating.
"There were three very powerful personalities in the house in George Galloway, Michael Barrymore and Pete Burns.
"It had good parts but, generally, I didn't like it and it's not something I would do again."
What Rula hopes she can do again is play the role of Katya Kokov, a character she currently inhabits at the Edinburgh Fringe in the Eurovision comedy, Eurobeat.
"My character is an ex-KGB agent who, in her head, has been demoted to be made presenter of Eurobeat.
"Lee Latchford-Evans, formerly of Steps, is her co-presenter and a three-time winner of Moldova's Got Talent, but she treats him like an assistant and keeps knocking him down.
"The show is set in Moldova and we have 10 competitors. The songs are excellent in their own right and the words are very funny. It's a gentle spoof – it's not cruel.
"The show looks amazing – the costumes, lighting and sound – and it appeals to a wide selection of people.
"I don't think there's anything like it at the Fringe and I hope it has a further life after Edinburgh.
"Anything that leaves you feeling good these days, coming out of the theatre laughing and screaming, is a plus."
Each night the audience casts a vote for the country they think is the winner of Eurobeat, with the proceeds of the live vote going to two charities.
"I've been many times to the festival, but this is my first time being part of it," continued the 68-year-old, whose aristocratic Polish family moved to the UK before she was born.
"I'm having a wonderful time. The Fringe is like being in a huge box of chocolates – there's so much choice but you can't have everything.
"It's quite overwhelming just getting to know my way around Edinburgh, never mind everything else about the Fringe.
"My only moan is the weather. We've had every season in a day, but I guess that's Edinburgh. I even had to buy boots – in August!"
Eurobeat isn't the first music-related role for Rula. Before her appearances in Coronation Street, Minder, Boon, Footballers' Wives, One Foot In The Grave, Casualty, and so many more, she played Nancy in two series of Rock Follies in the late '70s.
"It was ahead of its time, not just the story of three girls trying to make a go of it in the rock world and being let down by agents and producers, but with its use of television to talk about topics such as homosexuality and the monarchy," Rula explained.
"We did all of our own singing and dancing, but that was a long time ago."
With lots of other jobs in the pipeline, on screen and stage, Rula says she feels lucky to still be so busy.
"I'm not the first woman of my age to say it, but the older we get the fewer roles there are.
"But I feel lucky to be working and the older you become the more of a challenge you want, and this show is definitely that, despite being light-hearted.
"I'm surrounded on stage by people half my age."
But a pro like Rula can still more than hold her own.
Eurobeat, Pleasance Grand, daily until Aug 28, except Aug 16, 23, 9.45pm
---
READ MORE
Edinburgh Fringe chiller is Coronation Street villain Sean Ward's biggest test yet
Broadcast engineer for British armed forces brings show about helping troops with music to Edinburgh Fringe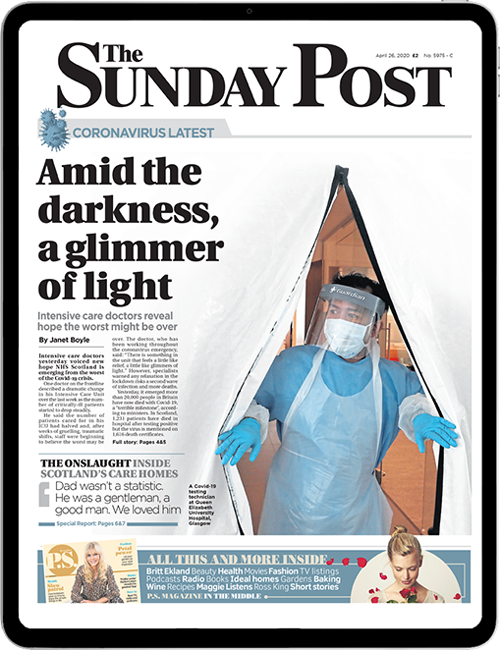 Enjoy the convenience of having The Sunday Post delivered as a digital ePaper straight to your smartphone, tablet or computer.
Subscribe for only £5.49 a month and enjoy all the benefits of the printed paper as a digital replica.
Subscribe