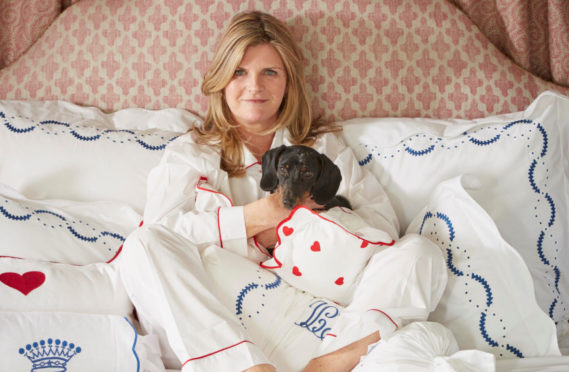 In your new novel, the main character moves to London and is introduced to clubs where drugs are rife. Is this something you encountered?
When I was in my late teens, 80% of my friends were heroin addicts. Thank God I never did drugs and, to this day, I don't know how I managed to bypass that. I was too scared to try. But I liked being in the aura, the reflected rebellion of other people.
You have celebrity cameos in the novel, like Elton John?
I love the idea of real people in my books. Andy Warhol's in there – I met him a few times – and Princess Margaret, who I knew well. I like putting real characters in fictitious situations.
How did life change when you and Trinny stopped presenting on TV?
It was very tough for both of us when it ended. In a sense, we went into mourning. It was our lives, it was like losing a family member. We saw more of each other than we did our families.
I felt slightly lost, which was when I started to write in earnest and found a sense of purpose and identity. It was about reinvention. Trinny always had a passion to create a make-up line and I always wanted to write. We both followed our true loves.
You've talked about having a midlife crisis when your TV career was winding down. How did that manifest itself?
It's the only time I've had any sense of vanity and looked at myself and been constantly disappointed by my ageing body, my face. I did not want to look in a mirror. I wore the same thing every day because I was frightened to try other things because I knew that awful feeling of being disappointed. I just thought, what's the point?
It may have been the menopause, but looking back, a lot of men and women get their self-esteem through their work. I certainly do.
Did you talk to anyone about how you felt?
You feel concerned they are going to feel the same way you do about yourself. I didn't want to alert my husband to that. I talked to my daughters about it a bit, and they were like: "Well, Mum, you are old – but you are very good for your age".
Did you enjoy your Strictly experience in 2018?
I loved every single thing about Strictly, apart from the dancing. Anton du Beke has become a really good friend and Stacey Dooley and I have become really close.
It was amazing in every way, apart from the dancing, which I hated. I was so bad, I was never going to be good. I was like the love child of an ironing board and a gorilla.
Summer In Mayfair by Susannah Constantine is out now from HQ.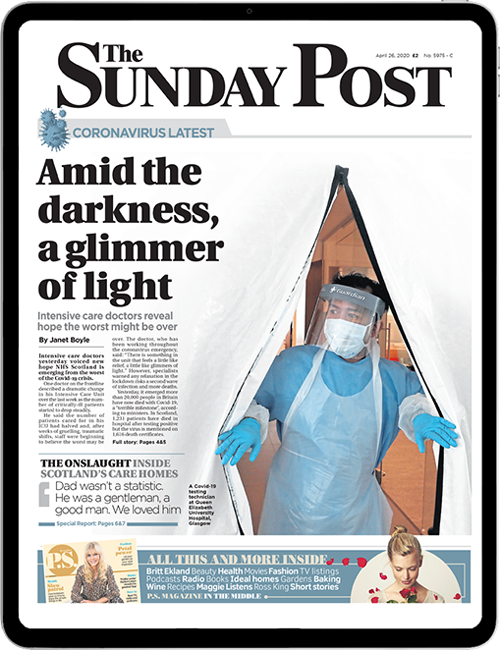 Enjoy the convenience of having The Sunday Post delivered as a digital ePaper straight to your smartphone, tablet or computer.
Subscribe for only £5.49 a month and enjoy all the benefits of the printed paper as a digital replica.
Subscribe