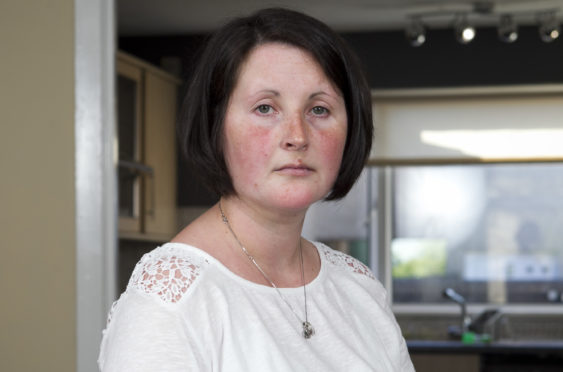 A brain cancer patient who says medicinal cannabis is saving her life has asked why Europe's biggest research programme into the drug's benefits does not include the disease.
ProjectTwenty21 will ­register 20,000 patients with a variety of conditions who are being treated with ­medicinal cannabis, but cancer will not be one of the conditions studied.
Caroline Burns was ­diagnosed with a highly aggressive brain tumour in 2013 but when surgery, radiotherapy and chemotherapy failed she was given three months to live.
Desperate to survive, she turned to medical cannabis – importing the drugs herself at a cost of £1,000 a month.
"I started taking full-extract cannabis oil imported from Canada," said Caroline, 36, of Cumbernauld. "It was a last-gasp attempt to survive and was informally backed by one of the doctors we saw. My hospital scans says my tumour has not grown. So I am dismayed and angry that it has been left off a ­valuable list of medical research studies."
Caroline's survival is ­mirrored by James Austin, whose brain scans have been clear for almost four years after taking cannabis.
"I got surgery, ­radiotherapy and chemo but didn't complete the treatment because of the side effects," said James 28, from Old Kilpatrick, West Dunbartonshire.
"I didn't expect to live this long but am delighted to be here. Medical cannabis should be available to people who desperately need it."
A trial involving 21 brain cancer patients showed 83% of patients were alive a year later – an increase of nearly a third.
Studies involving larger ­numbers of patients are desperately needed, say patients and doctors.
The ProjectTwenty21 programme has been launched by independent research body Drug Science and hopes to enrol 20,000 patients using medicinal cannabis by the end of 2021. Organisers hope the results will prove the drug's benefits to those policymakers and doctors who remain unconvinced.
David Badcock, chief exeuctive of Drug Science, said: "We did consider cancer as a key indication for Twenty21 when ­setting the project up.
"However, we are very clear that we are only able to support conditions where we have the specific expertise to do so. This is why we are focusing on the indications listed.
"We hope we can expand the scope of the study and, as more ­expertise and evidence is provided, include conditions like cancer.
"I understand the situation for the­ family you have spoken to, and there are many more in similar positions.
"This ­medicine will never be available on the NHS until there is evidence that shows its efficacy."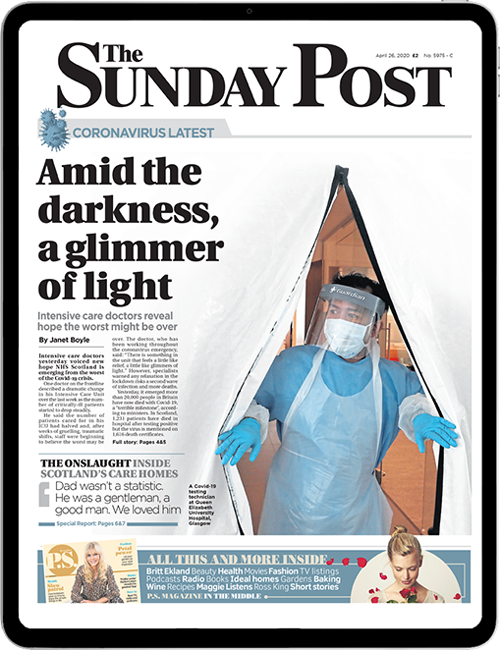 Enjoy the convenience of having The Sunday Post delivered as a digital ePaper straight to your smartphone, tablet or computer.
Subscribe for only £5.49 a month and enjoy all the benefits of the printed paper as a digital replica.
Subscribe